Lips
During my visit to Bangkok, I not only hoarded from Sephora, but from a drugstore M and I accidentally found in a mall near a BTS station.
So, for the second half of our BKK trip we stayed at Oriental Residence. The hotel has a complimentary shuttle to BTS Chitlom station. The station is very near a mall, the MercuryVille. M and I grabbed a dinner there, and I accidentally saw some Milani products at Sun Cosmate and I was sooooo happy when I swatched them and promised to come back.
(I have no idea if Milani products are available elsewhere – or at a much cheaper price – in Bangkok. But we were already so tired of all the walkings we did that I would settle for Sun Cosmate. Plus they were on sale then)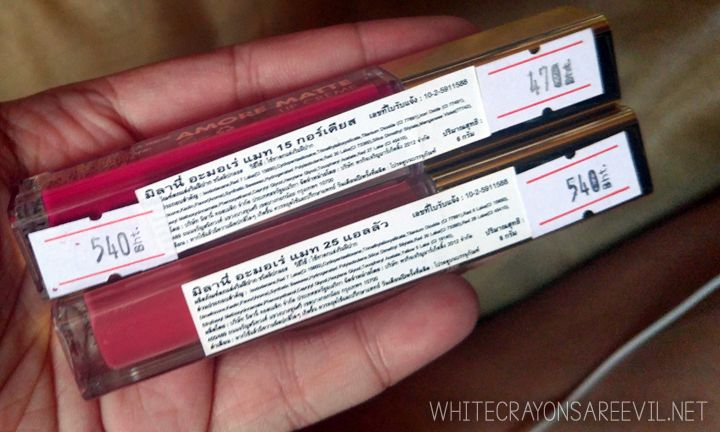 I grabbed a strong red, dark berry, shade, Gorgeous, and a relatively lighter Allure. BEAUTIFUL!
Damage was Tbh 470 each – which was their discounted price. That's roughly Php 611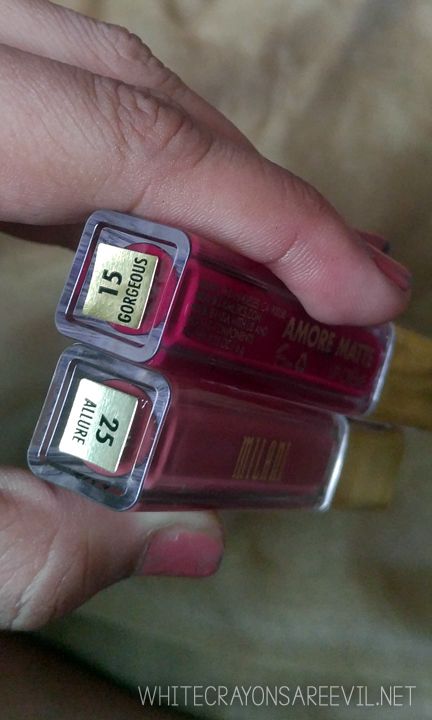 I particularly liked the wand. It reminded me of Revlon's Ultra HD Matte Lipcolor and it smelled liked it too. I like this kind of wand because they feel sooo luxurious.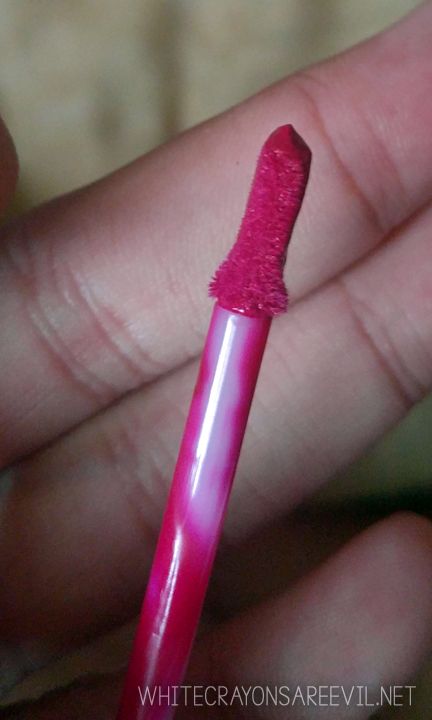 Here are some swatches: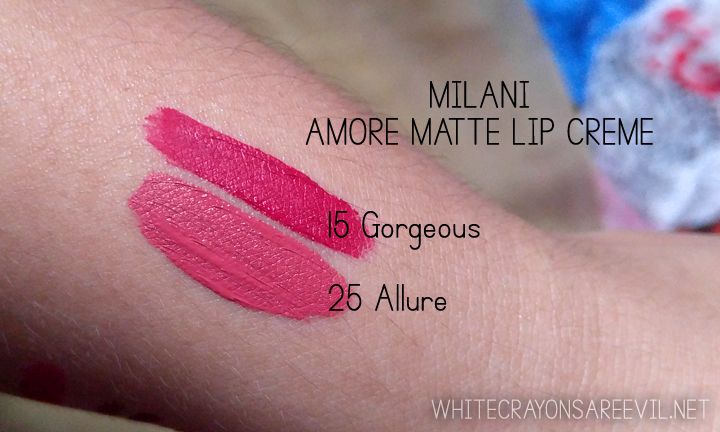 Here are the lip swatches: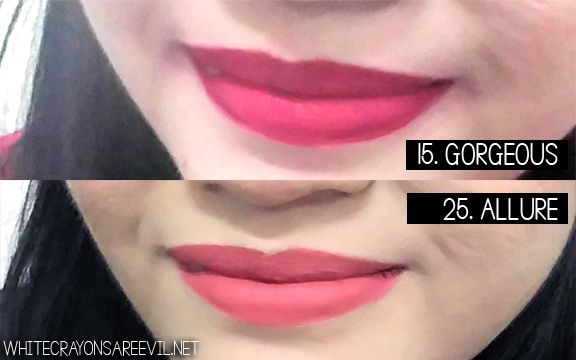 Here are my thoughts:
Here's thing: colors are vibrant and BEAUTIFUL – I MEAN EXCEEDINGLY BEAUTIFUL – however, application is tricky and it could be an annoyance if applied incorrectly. So I really can't decide if I'll suggest them to you guys or not.
I mean, I've been using these for two months now and I have yet to figure out the consistent, right way to apply them.
What I do is I apply VERY THIN layer of these babies. DO NOT OVERDO IT, LADIES! The lighter color's easier to apply and take care of, but Gorgeous is a pain in the ass to maintain. The only compensation is that THE COLOR IS SOOO BEAUTIFUL #tiisganda
Also, if applied correctly, these babies will last you the whole day. Again, what a tricky lippie.
Milani products are available at a beauty store at Fishermall in Quezon City, so they're really not NOT available locally. Double negative, yallz.
Also, they're less expensive if bought here. So. No regrets, but yeah, a little maybe.
Do you want me to feature a particular lippie here on Lippie Tuesday? Leave your suggestions at the comment box below. Please do check out my other Lippie Tuesday here.