Lips
Again, Pink Sugar released some more shades of their crowd-favorite (and rightly so), Sugar Tint Lips and Cheek Tints.
Check out my swatches here (first colors) and here (April 2016 releases).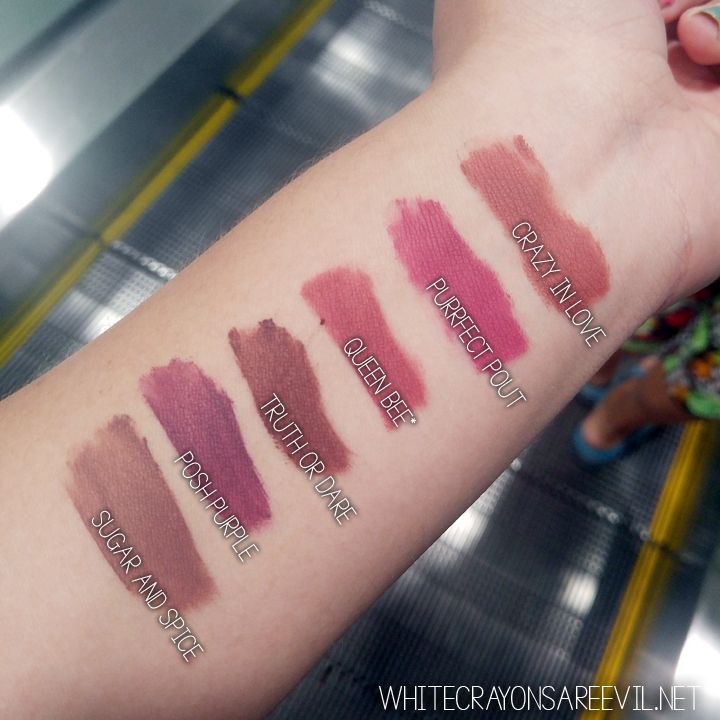 *Queen Bee is not a part of the October 2016 releases.
It was my favorite in the April 2016 batch.
Pink Sugar really comes a long way since their first batches of colors. I mean, they started with loud colors that not everyone can pull off, and now, they have tons of nudes shades.
Too much of nudes, if you ask me.
My eyes immediately zoomed to Purrfect Pout and Posh Purple, because the two are the only ones with hints of colors (gorgeous colors, TBF).
I did not purchase a shade this time because I was in a hurry, so I can't tell if the formulation is different. If it's the same as the April 2016 formulation, then we're all good.
These are available at BeautyMNL already so yey. These babies are also available at PinkSugar.com.ph, but I have yet to experience ordering from their website so I can't recommend that just yet.