Beauty
Ok, I have to say and clear out that the title *points up* is a click bait.
It's true though – I highly discourage you from ordering from Colourettecosmetics.com. However, it's not because of the reason you think.
First, let me say outright that I LOVE Colourette. I am a new convert. I was putting off trying their product, but Lani kind of convinced me with her swatches.
So, what's all these hullaballoos of not ordering from colourettecosmetics?
Here's my experience:
September 25, 2016, Sunday: Order was placed –  I ordered online on their website. I actually kind of regretted it immediately, because of the P125.00 delivery fee and P80.25 paypal fee.
I picked the PMS First Aid Starter Pak! which includes Uno (primer of some sort), Petra (red), and Harlem (bright pink), which costs P999.
I also grabbed one of their MatteMetallics in Broadway.
Anyway, based on my email timestamp, I placed the order at around noon. It was a Sunday, So I was expecting that my order will be processes and confirmed on Monday, shipped on Tuesday, and I will received it on Wednesday. I was hoping that that was the case since I was on leave on Friday and I had the package delivered at the office.
September 26, 2016, Monday: No tracking number – I read from their FAQ that tracking number will be provided. I was expecting it on Monday – the next working day after I placed my order. However, I received no tracking number. Then, I checked out the status of my order at their website. It was ON HOLD! Panicked kind of strucked me because everything was calculated. I fear that it will reach the office on the Friday, so I will not be able to hold it on my hands untill the Monday after.
So, before I slept I sent their FB account an inquiry.
September 27, 2016, Tuesday: while I was on my way to work, a lady called me and explained that my order's not really ON HOLD but they're just waiting for my payment. Now, in ordinary cases I will be very pissed already. However, the Colourette lady was super nice so I just told her nicely that I already paid via paypal. Shr instructed me to just send through our FB conversation a screenshot of the confirmation email from paypal.
After I did all that, my order was finally processed. I received a message that they'll ship it out the next day (Wednesday) and I might receive it between Thursday to Saturday. I was really hoping it would come on Thurs.
September 28, 2016, Wednesday: I received a confirmation via SMS that my package was already shipped (finally), and told me to just wait for the tracking number. I never received any, BTW.
September 29, 2016, Thursday: THANK GOODNESS IT CAME!!!!
My babies were super secured in a pillow of bubble wraps.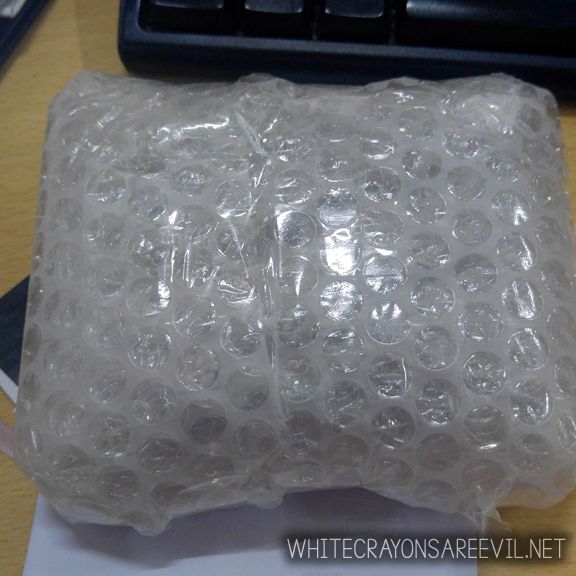 So here they are: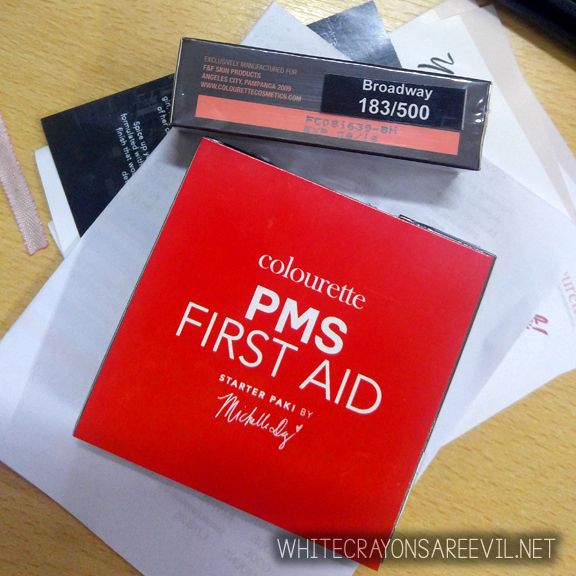 So in summary, these are the reasons why you should skip ordering from Colourettecosmetics.com:
It took foreeeveeeer, and somehow payment was not automated. I don't know if that's always the case. Good thing I followed up my order, or else I'll probably still be waiting.
The extra fees are also not the most attractive features. I think these lippies – might I add my new favorites – are available at Lazada and Zalora and shipping fee's free or at a lower cost. These sites also do not have extra fee for Paypal.
They also have TONS of dealers. You just have to find one. I once saw their products at Poshmark in Timog Ave in QC. But that was ages ago.
Again, I am not saying do not order from Colourette. As a matter of fact, I am actually encouraging you to do so. But I suggest you use other mediums aside from their official website.
I'll post reviews of their Starter Pak! And MatteMetallics so please do watch out for that.
Edited: My MatteMettalics review is up!