Lips
Okay, I am doing a quick swatch/review of the new Pink Sugar x Project Vanity These Lips Don't Lie Matte Lip Crayon. I have yet to finish my BKK Series (still editing some pictures!), but I can't wait to show you guys these swatches.
These Lips Don't Lie Matte Lip Crayon is a collaboration between Pink Sugar and Project Vanity. There are four shades available: Woke Up Like This, Ready In Five, Love At First Swipe, and Nothing To Wear. These are available for Php 399 each in your local Pink Sugar counters or online via BeautyMNL.
On the first weekend of the release, I immediately went to SM City Manila to see the lippies myself. I immediately fell in love with Woke Up Like This.  However there were no stocks of the shade available. I'm not sure though. As usual, there was no SA available in the booth of Pink Sugar, and the very helpful SA from Revlon helped me out herself.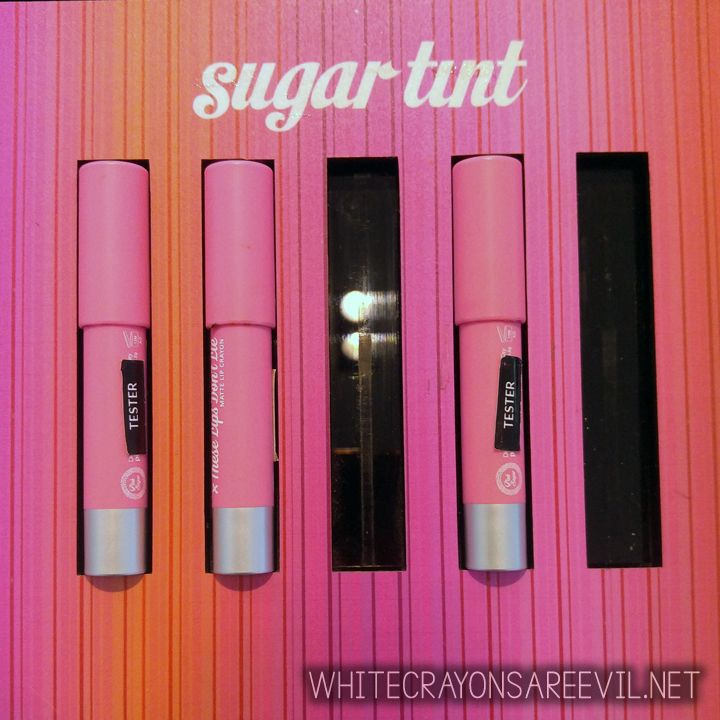 I just swatched these for you guys. Note though that these are how they look on an arm swatch. No picture on how they look on the lips 🙁
Nothing To Wear – the plum shade. I adored this color and was supposed to get this one. However, it was streaky and patchy when I swatched it. Of course I was not gonna try the tester on my lips, so I have no idea if the streaks and patches translate to the lips. Please let me know in a comment below 🙂
Love At First Swipe – is a nude, brown color.
Woke Up Like This – this was actually MY love at first swipe. I adore this color. It's a MLBB with pink hue and totally wearable. I can imagine wearing this with popping eyeshadows. The color's super natural for everyday use, but there's a slight (pretty) color to the lippie which added to its personality.
Ready In Five – like WULT but waaaaaay brighter, but not barbie pink kind of brighter.
Anyyyywaaay I decided to just order from BeautyMNL when the lippies were available last Sunday. And I did receive it last Sunday – the day I bought it. That was by far the quickest BMNL delivery I experienced.
I wanted to try the other shades as well, but I did just had a crazy Sephora haul which left me in poverty. And I think Php 399 is a preeeetty steep price for a lip crayon, specially since I did not know then how it wore. So I just ordered Woke Up Like this: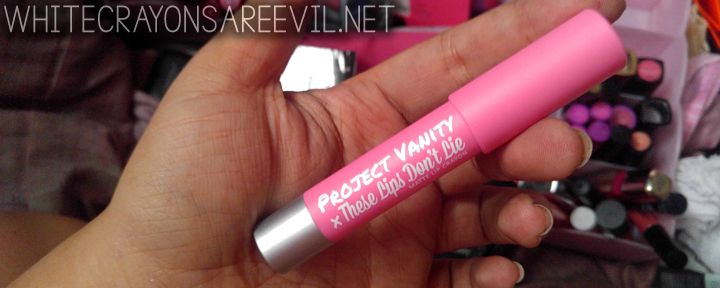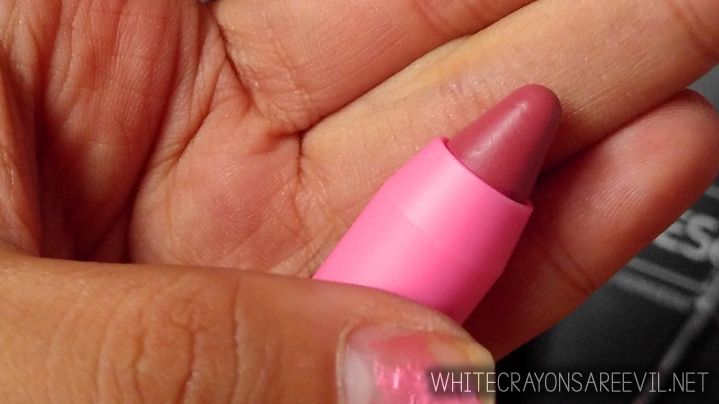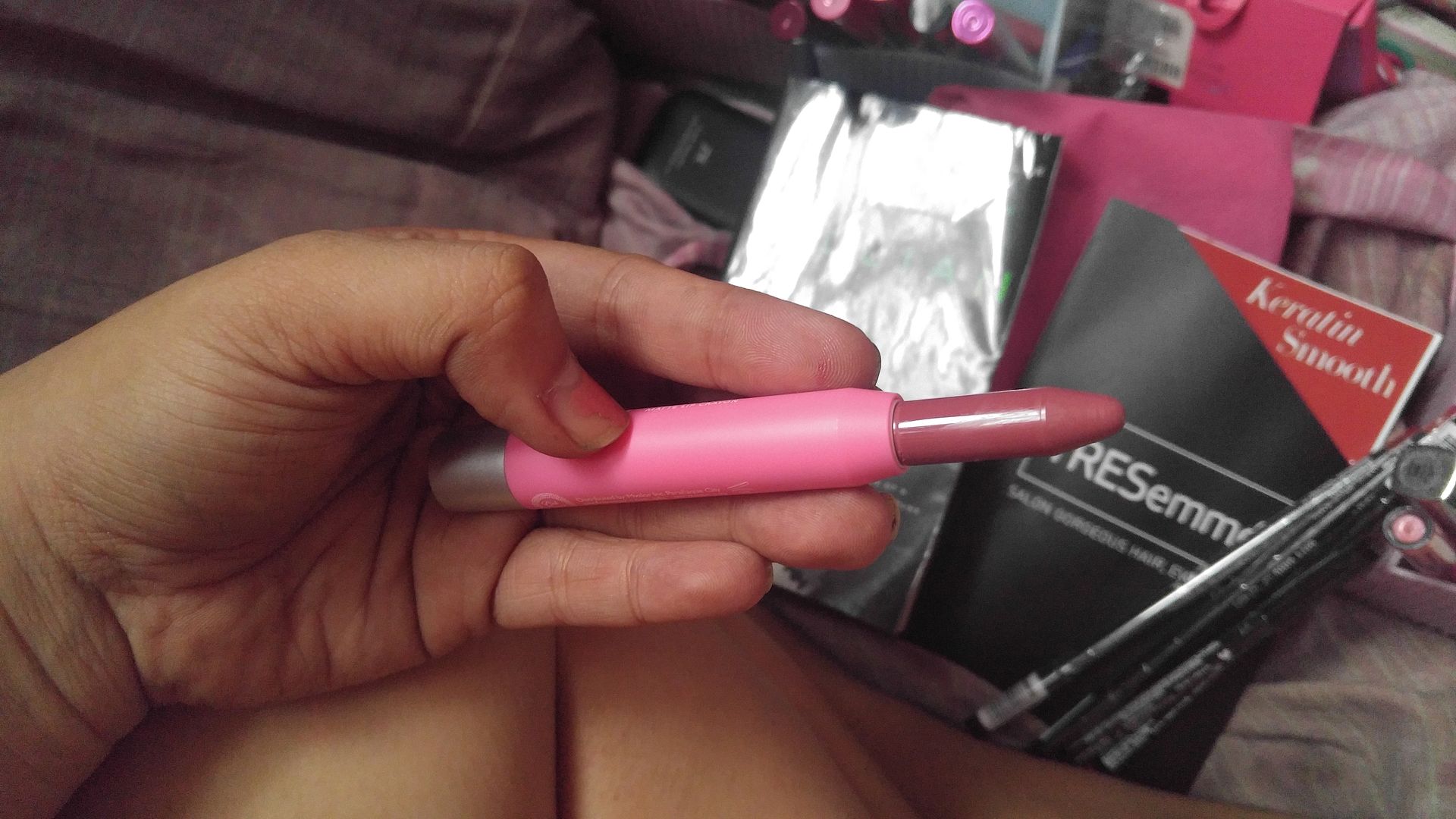 THE SWATCHES:
Here's a half-lip swatch so you can tell the difference between the lippie and my actual lip color.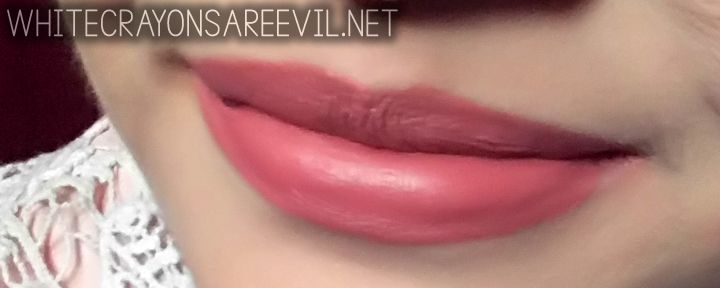 A full-lip swatch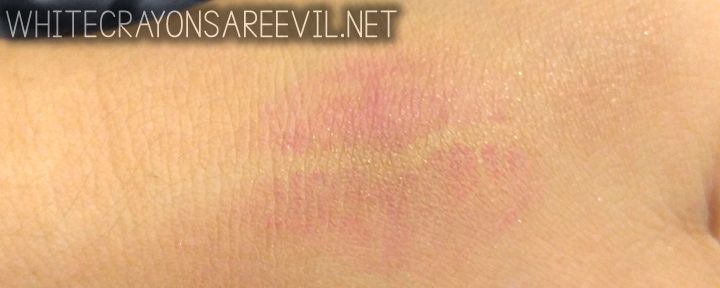 A kiss test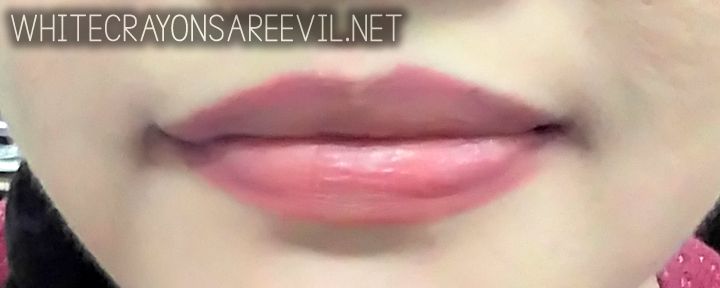 After eating a sandwich and drinking my coffee
My thoughts:
I just adore this color. I'M OBSESSED!
Application was seamless. I also like that it's in a crayon form so you can really reach the corners of them lips.
I also like the texture. It's moisturizing for a supposed matte lip crayon.
Well, I guess it's more of creamy matte. Not at all drying to the lips.
I don't find this lippie particularly long-lasting, well at least if you plan to eat throughout the day. It was almost gone after eating my breakfast (picture above).
I don't know if that's the case as well for the other colors though, since WULT's very close to my natural lip hue. Even if there was a hint of pinkness after my breakfast, I still had an urge to reapply because I didn't like how there was minimal color left on my lips.
The same can be told when I ate my lunch. It was completely gone after my meal.
However, I reapplied some after lunch and THAT lasted longer (running for more than six hours. The texture and moisturizing feeling stayed consistently the same) PROVIDED, I used straw to sip water from my tumbler and didn't eat anything yet since lunch.
I found the color range to be limited.
So, will I buy the other colors? Again, if you ask me, the lippie's a little expensive for Php399 (since Maybelline sells their awesome creamy mattes for less than that). I might have to wait for a sale, or for someone to give them to me as gifts *wink wink*, but I don't think I'm in a hurry to try them. Longevity is VERY important to me, since I am too tamad to reapply me lipstick every after meal.
I will, however, definitely keep on using WULT. BECAUSE THE COLOR IS SUPER GORGEOUS!
Do you want me to feature a particular lippie here on Lippie Tuesday? Leave your suggestions at the comment box below. Please do check out my other Lippie Tuesday here.