Travel
This is a part of The Bangkok 2016 Series of blog posts. Please click the link to access the rest of the entries 🙂
On our first two nights in Bangkok, M and I stayed at Hua Chang Heritage Hotel located at the Pathum Wan district AKA the district you should probably be familiar with specially if you plan to do some hardcore shopping in the city.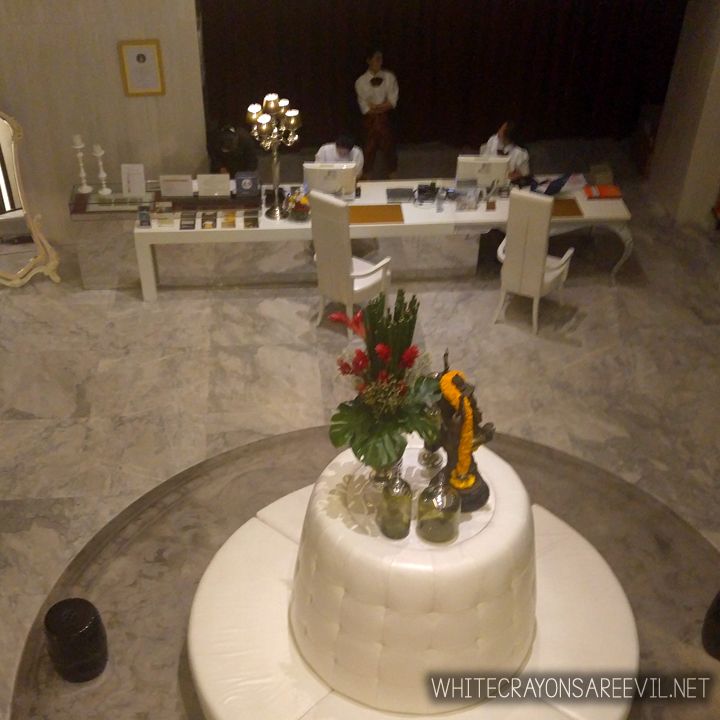 The hotel's lobby is really welcoming – probably because of its high ceiling. The color scheme of the hotel is also really simple yet elegant.
From the lobby, you can already see the pool and fountain. The sound of gushing water was refreshing specially after a long trip from Manila.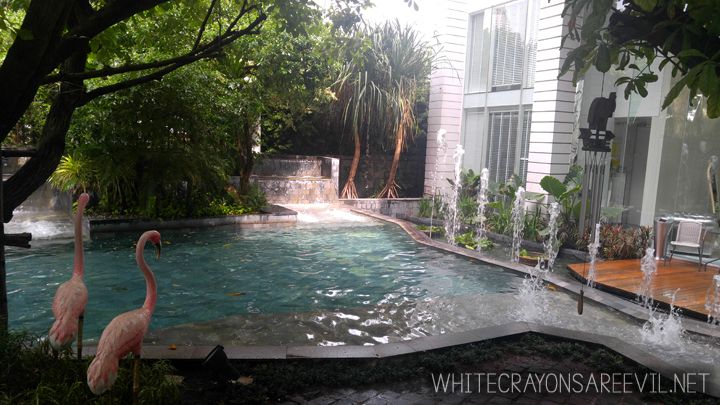 Hua Chang also has a cozy pool bar. It was REAAAALLYYY comfy in there.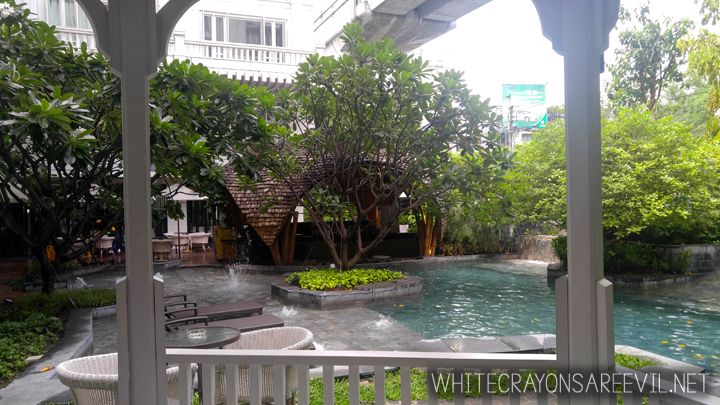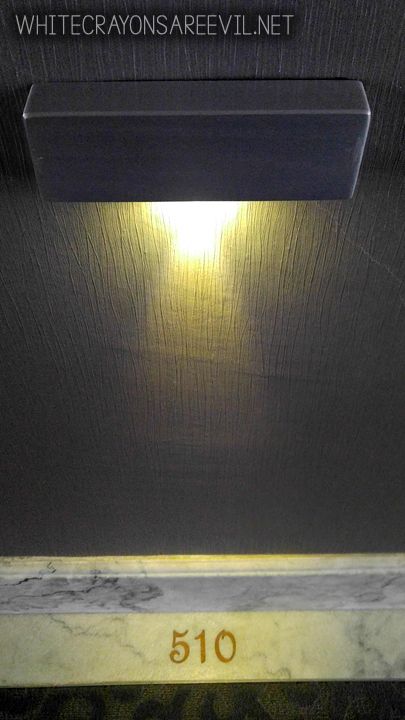 The room numbers are illuminated at the floor and not written at the door.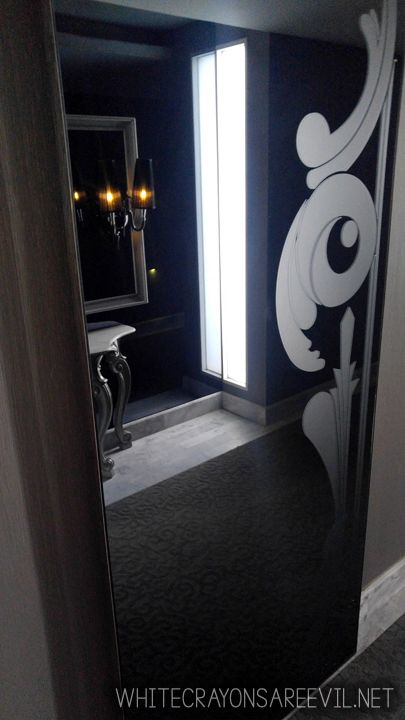 I particularly adoooored the design of the hallways. So edgy with a tad bit bite of elegance.
I was obsessed with these frames of black nothingness which you could also call a mirror.
Is it a mirror, tho, or just a very fancy frame? There's your mystery.
Chairs are also abundant in the lobby. And they are lovely chairs.
Here's me being a khaleesi and such
THE ROOMS
Of course we were not there to drool on the hotel lobby and hallways and chairs. We were there to drool at their rooms.
Hua Chang's Miss Annie was kind enough to give us a tour of their other rooms.
DELUXE ROOM:
SUITES: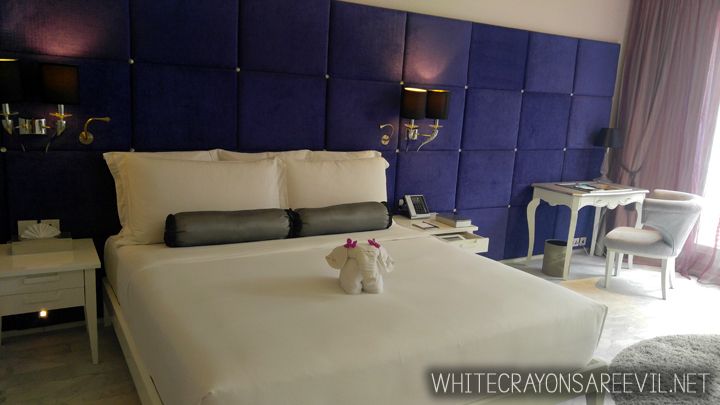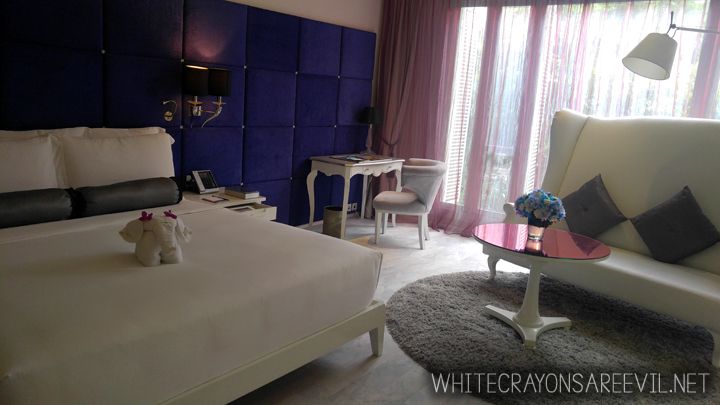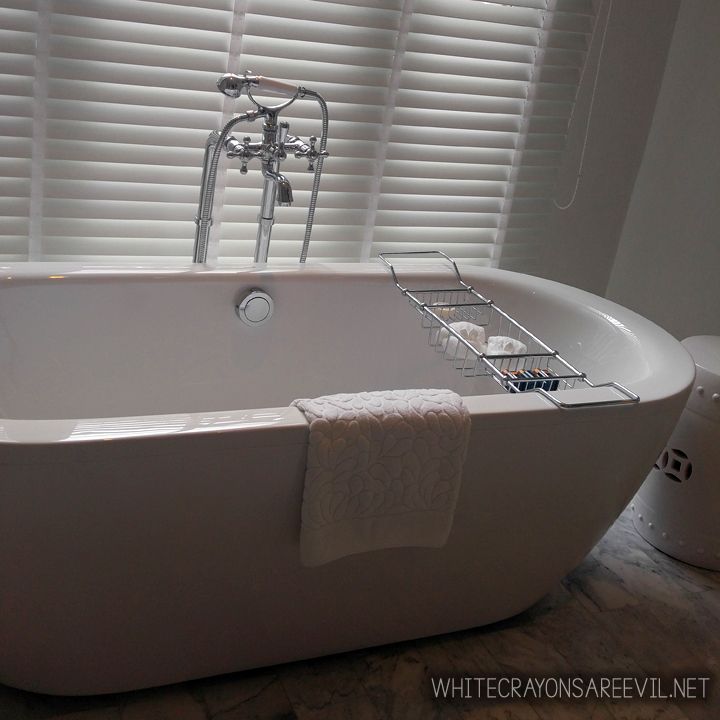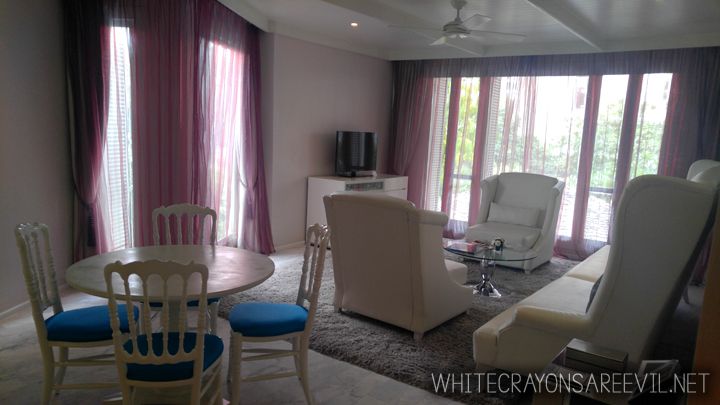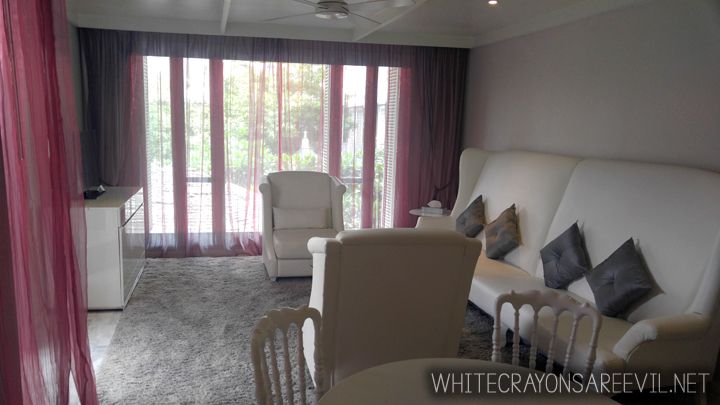 PREMIER DELUXE ROOM:
This was our lovely home for two days!
I'm not gonna lie. I loved laying down on the rug.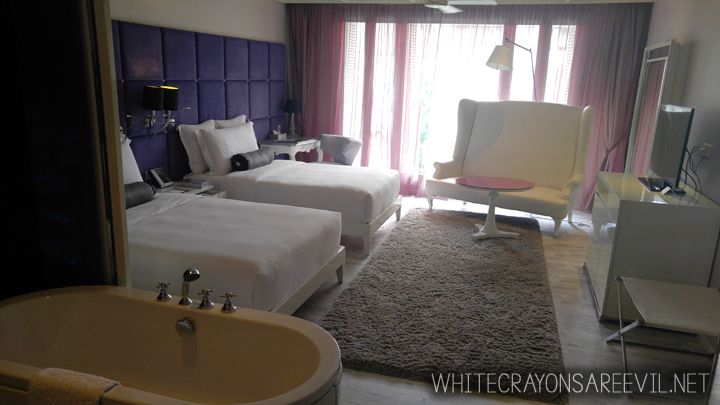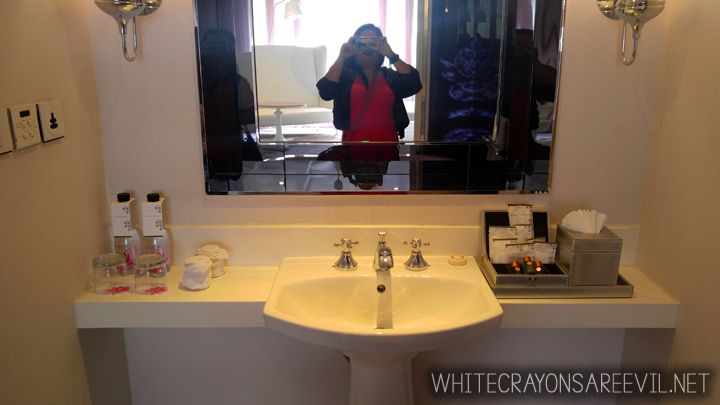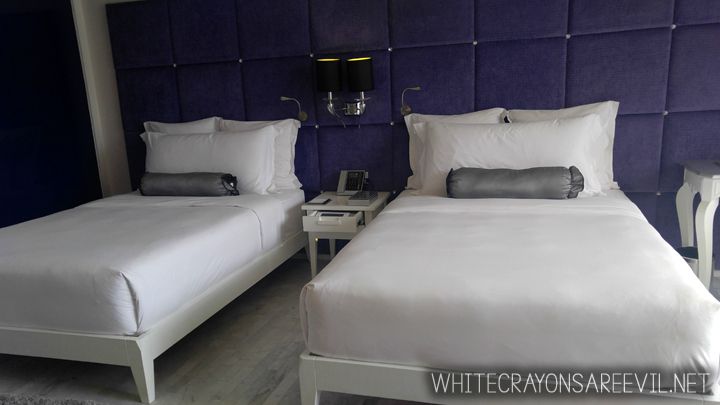 That big mirror on the left was a closet. We were staying maybe a whole 10 minutes when I realized that something was missing. Then I instinctively nudged on the mirror and it moved! Haha!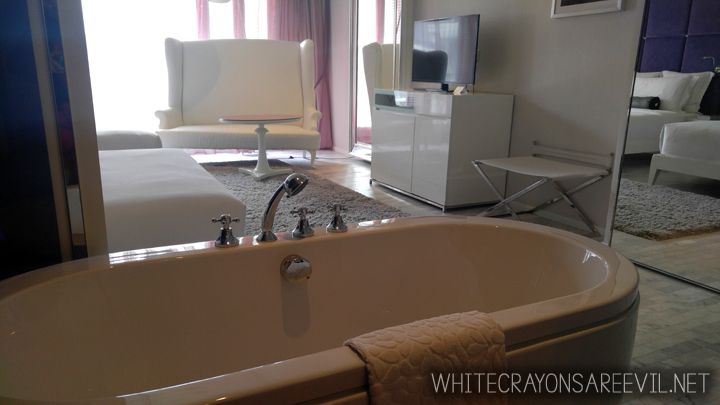 Yes, as you can see, the bathtub is pretty much exposed. However, you can close the partition if you want privacy: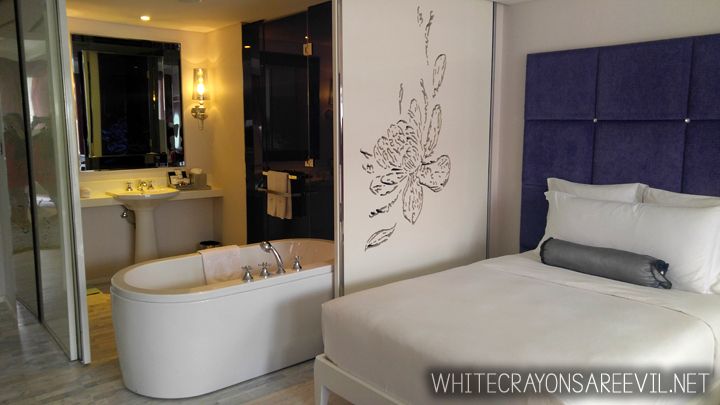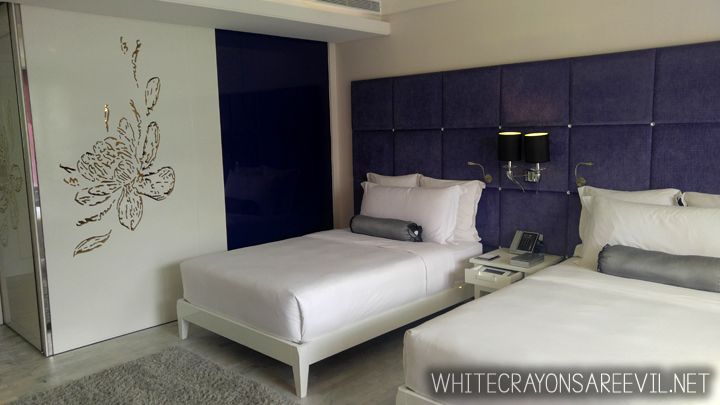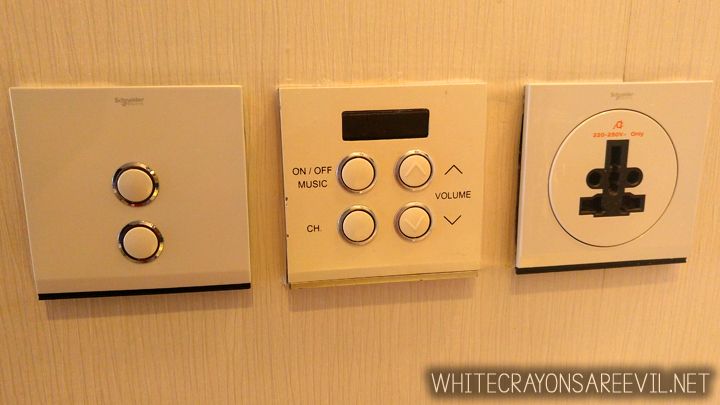 You can turn on the radio in the whole room.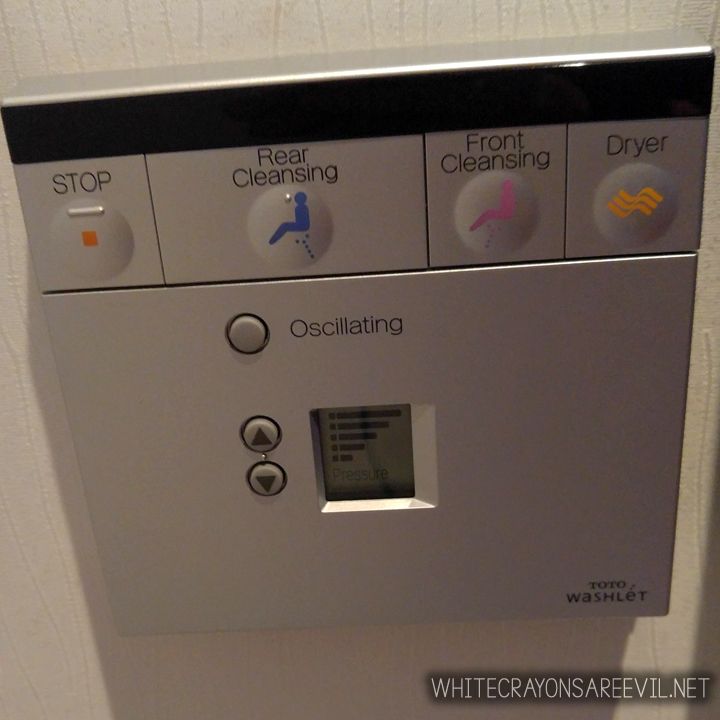 Fancy toilet! PLUS the toilet seat was ALWAYS warm! M and I were obsessed with it.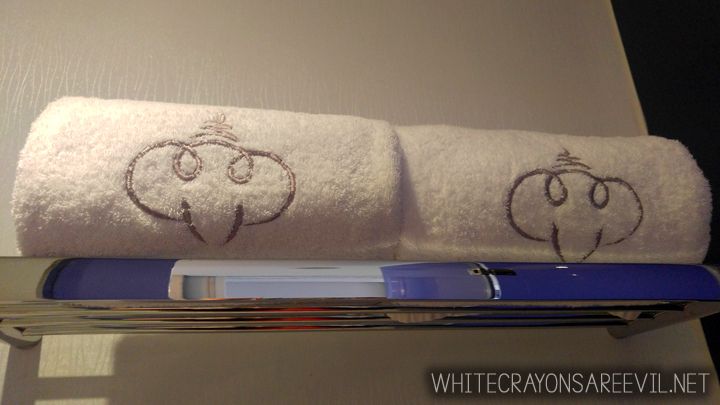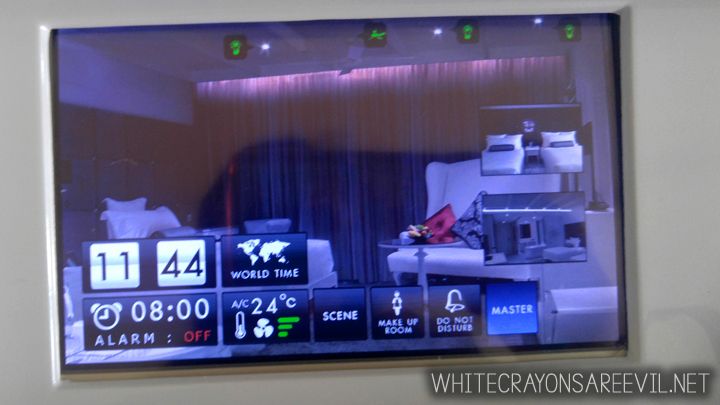 The room's fancy control panel. It's good that they use technology to their advantage
The amenities: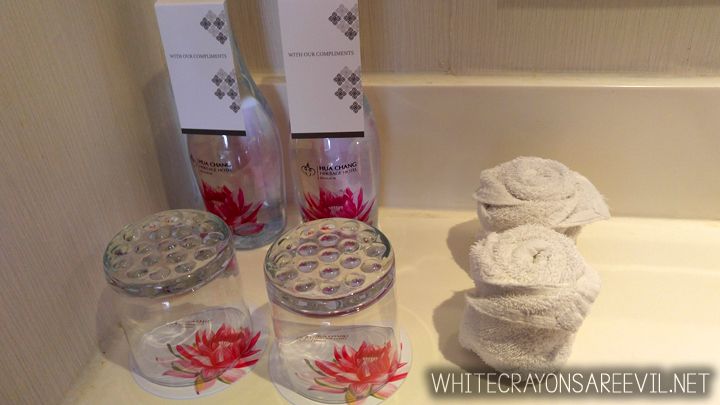 complementary water replenished daily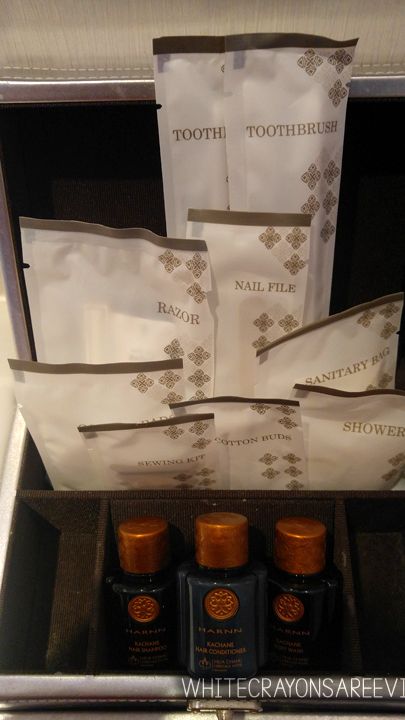 LOVE the lemongrass smell of the shampoo/conditioner/body wash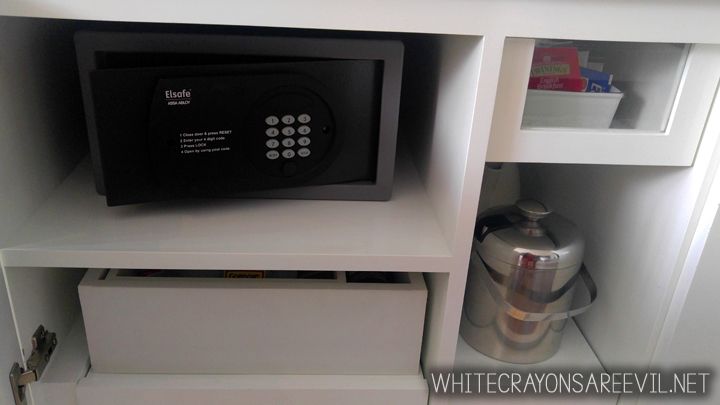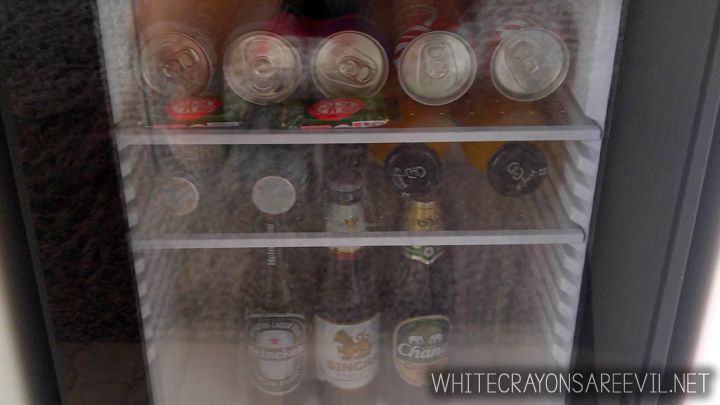 The views from our window: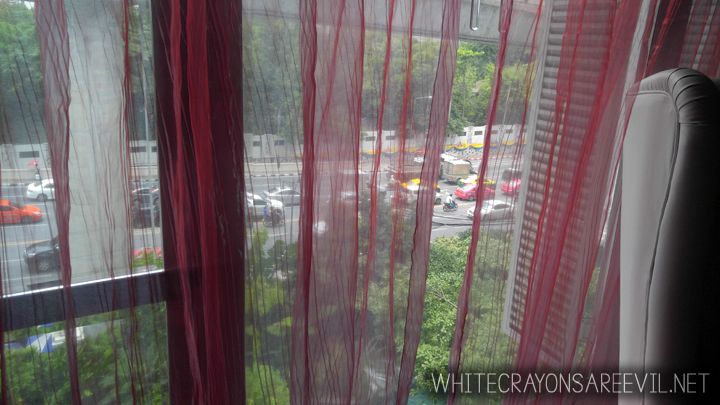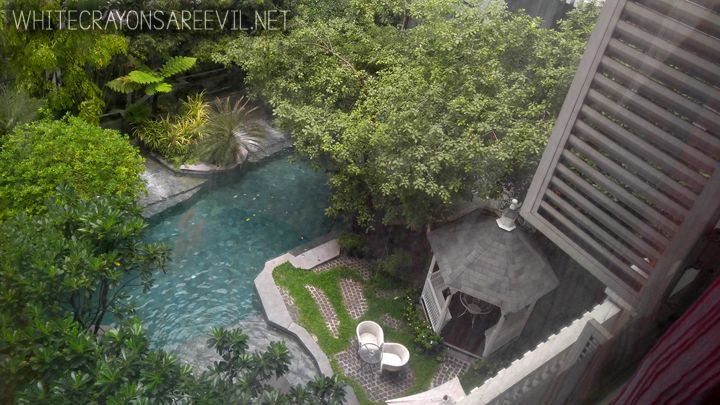 One thing we noticed was even if the hotel is smacked in the middle of a busy highway (there's a BTS line as well), we really can't hear anything. Plus 1!
My thoughts:
PILLOW OVERLOAD!!!! I judge a hotel by its pillows and Hua Chang is an A++++++!
I mean, why can't all the hotels be generous with their pillow as well? PILLOW = LIFE.
The greatest advantage of Hua Chang is its location. It's a very short walk away from the Siam group of malls, as well as one of the tourist spots in BKK, The Jim Thompson House.
I suggest you consider choosing this hotel if you're in Bangkok to do shopping. As I've said before this is located within a short walking distance from those Siam something malls (Discovery was the nearest, I think). It was a relief to do some shopping on a friday night during rush hours and we didn't even have to worry about the commute back to the hotel because we will literally just walk.
It's also located very near two BTW station from different lines: National Stadium Station (Silom Line) and Ratchathewi Station (Sukhumvit Line).
I was able to access at least three PokeStops while in our room – including one inside the hotel. I feel like it's important thing to mention that.
I was having a problem with their wifi in the first hours of our stay so I switched to mobile data (which was awesome). I was not able to switch back to wifi again while in the hotel so I don't know how big of a deal it was.
Everyone was soooo nice and warm! I mean, I expect nothing less from any hotel, tho.
How to get there:
From the airport, we took the Airport Rail Link from the Suvarnabhumi Airport to Phaya Thai Station. It's basically an end-to-end travel, and it took roughly half an hour.
At the Phaya Thai Station, we purchased a ticket going to Ratchathewi Station. Ratchathewi is the station next to Phaya Thai Stations.
Then, we took a short walk from the Ratchathewi Station to Hua Chang Heritage.
Hua Chang also has a lovely restaurant which I will review later, so watch out for that 🙂
RATES: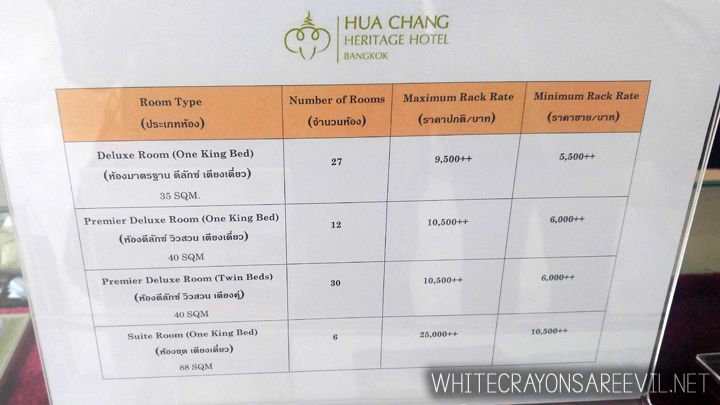 HUA CHANG HERITAGE HOTEL
400 Phayathai Road, Pathumwan
Bangkok, Thailand
Website | TripAdvisor
Full Disclosure: M was given a complimentary stay at the hotel for two and I was her plus one AKA the lucky friend. We were not obligated to write positive-only reviews. I was not expected to write anything at all (I don't think they know the existence of this blog). All opinions are my own 🙂