Lips
Covergirl had a crazy sale at ZaloraPH a week ago, and of course I grabbed the change to get a lippie so that I can feature something here in my blog and I'm sorry that I've been lagging on my posts. Huhubells.
I chose their Colorlicious Lip Gloss in Plumalicious. I don't usually wear glosses, but from P425, it was available for P199. I mean, do you need other reason to buy lippies, TBH?
Here it is. The shade's less plum and more pink. A very vivid shade of pink:
Here are some swatches: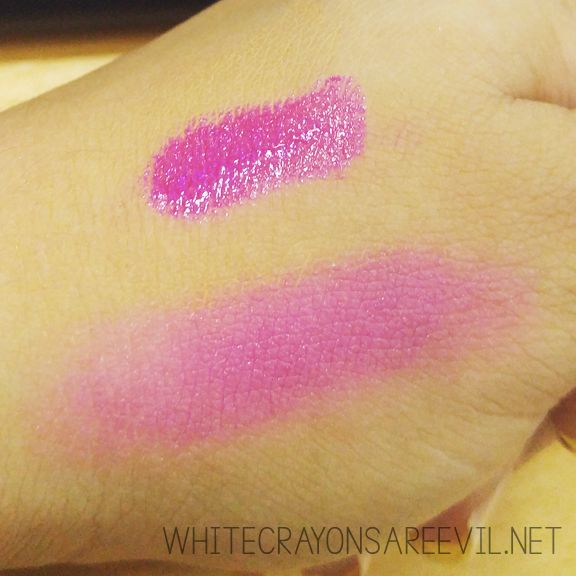 The top swipe shows the actually-applied product, and as you can see, it's really glossy and pigmented.
The bottom swipe shows the product after I spread it. Still a pretty pink.
The top swatch shows the freshly-applied gloss, and the bottom swatch shows my lips maybe an hour or so after I applied it.
Yes, there was little to no shine left, but look at that stain!
I also liked how this was not sticky at all and not uncomfortable. However, since I have long hair, strands would eventually stick to my lips, especially since it was windy in my jeepney commute. When I got to the office, where were some little pink lines on my face near my month because of this.
I like this gloss. I do not love it specially in its original price, but I do not like glosses in general anyway. This one, I can tolerate. Maybe I would just avoid thin on windy days
Do you want me to feature a particular lippie here on Lippie Tuesday? Leave your suggestions at the comment box below. Please do check out my other Lippie Tuesdays here 🙂