Lips
I guess it's about time I review this very much loved NYX products: The NYX Soft Lip Matte Lip Cream.
This is note exactly a new line. I think I bought my first SMLC last year. I only purchased one shade to try the formula and I was never a fan because it's not very long lasting.
Then I received another shade as a gift, so might as well do a review/swatch, right?
BTW, its price varies depending on the seller. BeautyMNL sells this for P390, ThePinkShoppe retails it for P298. You can also check out Lipstick All You Can (P299), and the physical NYX stores at the mall. Check out other IG stores, although please be very careful when dealing with online shops. Check out the feedbacks. The three I mentioned above are pretty darn trustworthy. So.
I have two shades: The Antwerp (SMLC 05) and Ibiza (SMLC 17).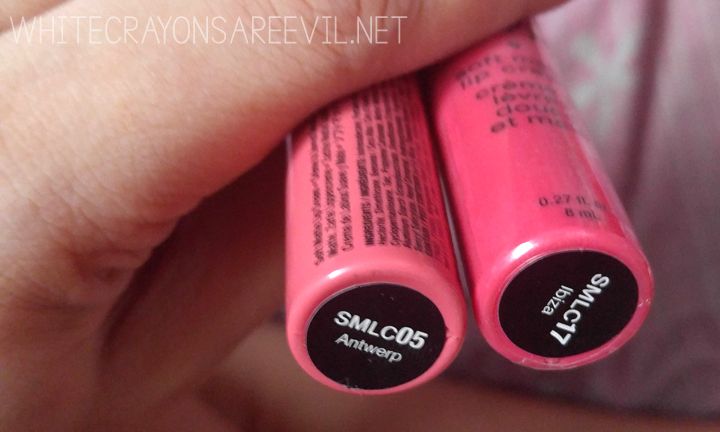 Antwerp is a gorgeous muted pink that reminds me so much so summer/spring and ice cream and anything cute like puppies. It's a gorgeous everyday color, specially if you are doing for that summer or spring aura.
Antwerp almost has the same shade as Ibiza but Ibiza is maybe two or three shades darker, so it might look red, but not really. It looks very salmon pink, but a tad bit darker.
Here are the swatches, because pictures are better than my adjectives.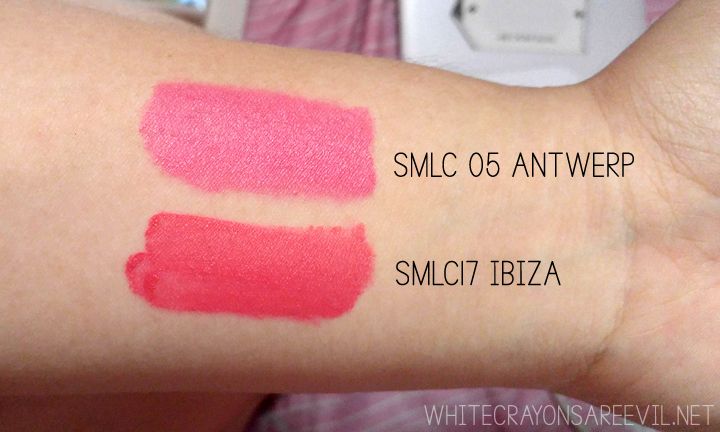 As you can see, they look very similar in the lip swatch. It's just that Ibiza is more red slash coral-y, while Antwerp is pinker.
My thoughts:
it applies very smoothly. glides like a duu-reeem.
pigment's ok and buildable, yet the formula's lightweight.
it has very… strong fragrance. It smells like… i dunno… vanilla ice cream?
It's not as drying as most of my true matte lipstick, but this is not the most moisturizing creamy matte I own.
as I've said , this is not very long wearing. It did not survive my morning coffee. I don't understand. I read reviews from the BeautyMNL site that this is long wearing, and it is not for me. Maybe it's the color? I dunno.
This line has a WIDE range of color selection. You can check this out for a pretty intense swatch guide.
Do you want me to feature a particular lippie here on Lippie Tuesday? Leave your suggestions at the comment box below. Please do check out my other Lippie Tuesday here.