Lips
Pink Sugar is a personal favorite brand because lately, I've been obsessed with their (reformulated, I think) Lips and Cheek Sugar Tints.
Anyway, Pink Sugar's Creamy Matte (P359) line is not really a new line (right?), but I have yet to grab one lippie from that collection because… you know, I really don't know.
I grabbed the shade XOXO. I don't know how many shades there are, but the color selection is wiiiideee.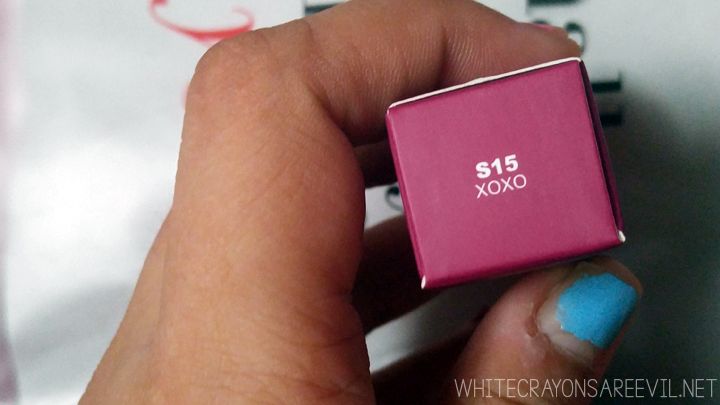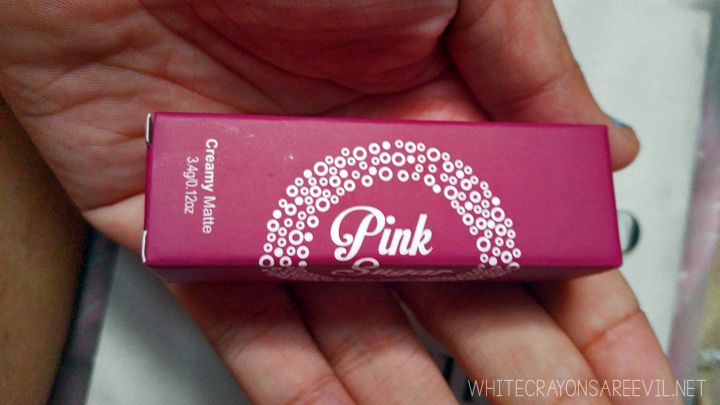 One BeautyMNL review compared this to Maybelline's Creamy Mattes. I mean.. R U SURE THO?
I was skeptical, of course becase M's creamy matte line is still my current favorite and I have yet to find a matte lippie of that price range with an equal or better quality.
Here it is. Xoxo is a gorgeous, brownish nude with a little kiss of rose. It's an everyday color, but on the darker side.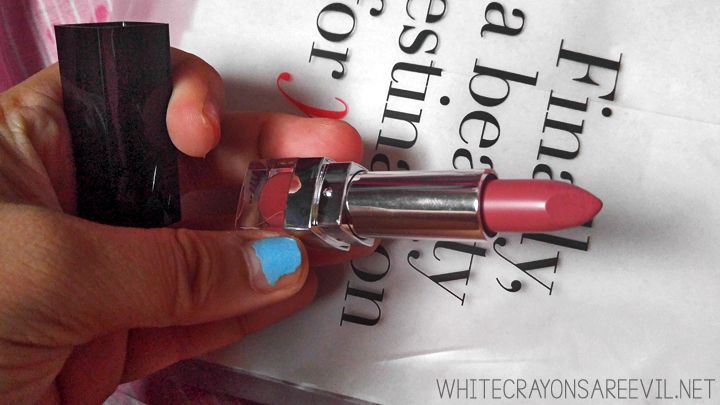 It's just really weird that the tube itself does not have any indication that the lippie's the creamy matte. Aside from the box, the 'creamy matte' distinction is not written elsewhere, so it's really easy to confuse it with the HD.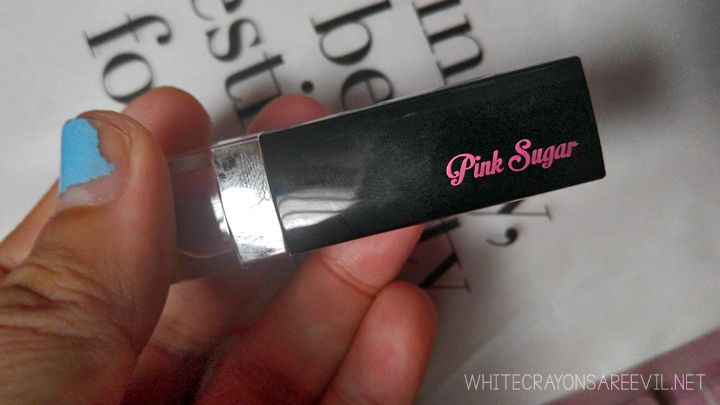 Here's my HD Lipstick and the Creamy Matte. There's really no difference on the package.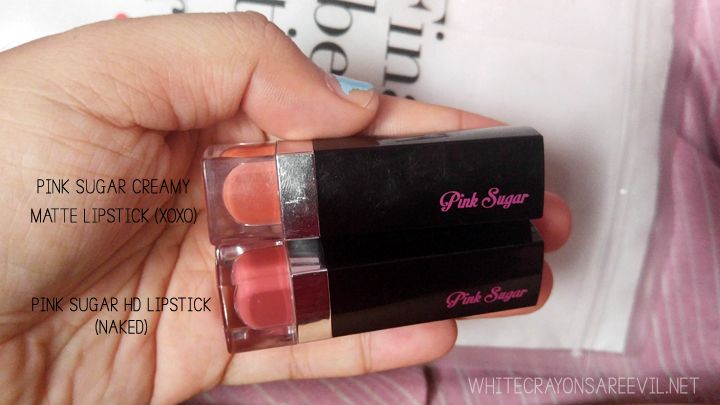 (I'm sorry, the labels on the photo's supposed to be the other way around. The XOXO's the darker shade.)
Here are the swatch, right next to my HD Lipstick:
Again, the XOXO's the darker of the two, but both are equally beautiful shades of nude.
And this is my big fez:
My thoughts:
Pink Sugar's Creamy Matte is more matte than creamy. It's less hydrating than most creamy mattes I own. It bothers me sometimes, but it does not make my lip look and feel like any other farmland during El Nino. It's a bearable, but still drying.
I'm not impressed with its longevity. It did not survive my morning coffee. However, after retouching, it did survive my (non-oily) lunch (I didn't drink that much liquid).
It's not really at par with Maybelline's Creamy Matte, specially since the Maybelline one's actually Php 50 cheaper.
+1 for color. -1 for longevity.
Will I suggest this to friends? Sure. I mean it's not a horrible lippie. It's not SUPER drying and my lips looks amazing after application. Color selection is beautiful. It's not entirely expensive as well. I'm just saying, there are better lippies out there.
Will I buy more color? Again, sure. But I will choose the unique colors.
Do you want me to feature a particular lippie here on Lippie Tuesday? Leave your suggestions at the comment box below. Please do check out my other Lippie Tuesdays here 🙂