Lips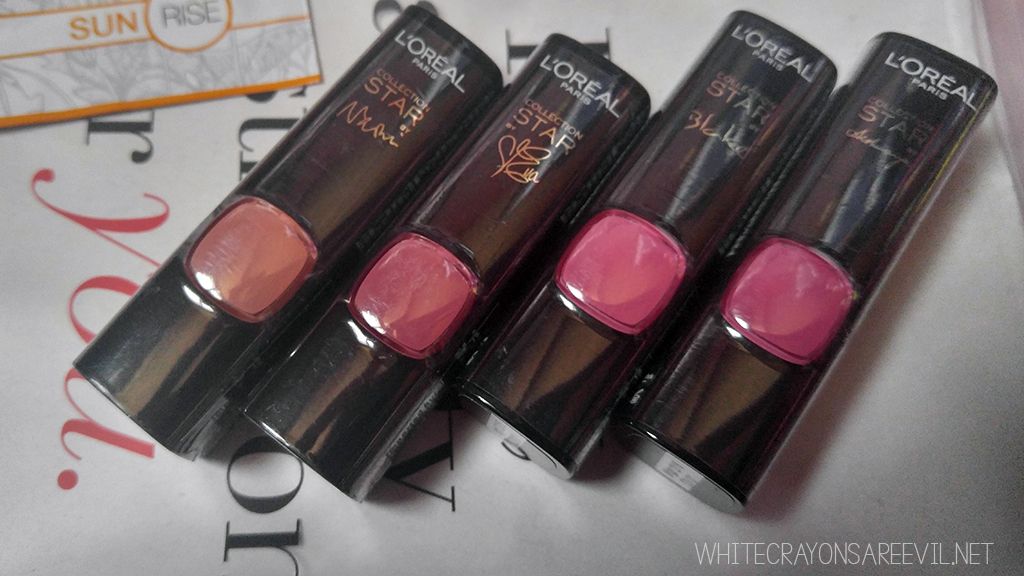 Very recently, L'Oreal Paris Philippines's La Vie En Rose line was on sale. From Php 400, it was sold for Php 200. This is a line of velvet matte lipsticks with seven shades of gorgeous pinks.
Since I have a recent (and still ongoing) obsession with Pink color, I vowed to get at least two colors.
I got four. Womp womp.
So, on the first day of sale, I went to Gateway Watsons (naturally) to grab Nymphea and whatever another color will speak to me. This was on a Friday, and I went there to before coming to the office.
I did all the crazy swatching, and when I got to the counter they were billing me for the original price. They told me the system had not yet reflected the sale. It was sooo inconvenient.
So I left everything at the counter and walked out. Ganda ko eh.
While at the cab OTW to the office, I ordered from BeautyMNL. Got my lippies the Monday after.
I only purchased four colors because… you know… how many pink lippies do you really need. The answer is ALL OF THEM. However, when I swatched all the colors, some are very similar to those I already own.
CP 21 JASMINE (NAOMI)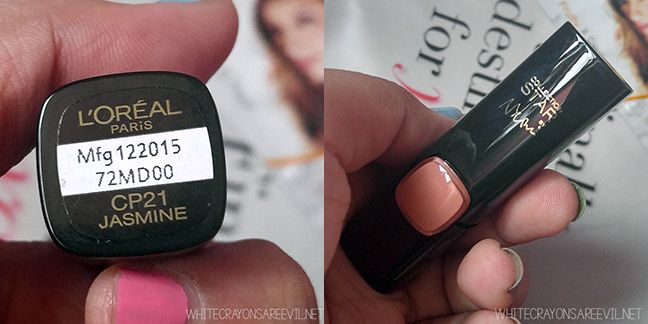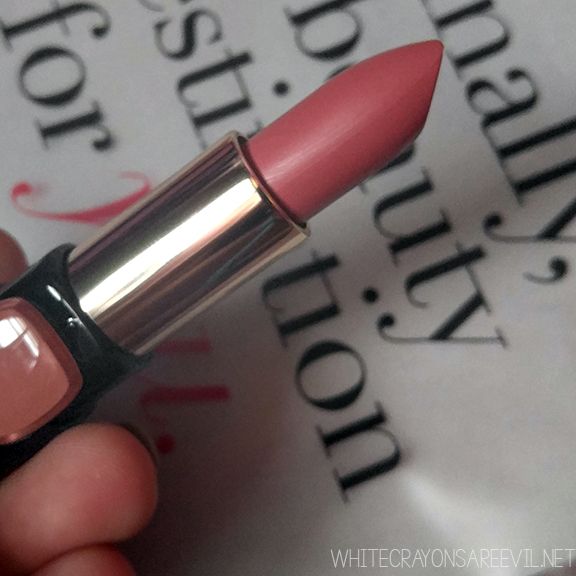 Jasmine is a pale peach. I think it's more of peach than pink. The color of the product is actually darker because it looks so pale on the lips. I needed to layer this to death to achieve the pigment intensity I like. I mean the color is lovely, but I am more of a pigmented kind of girl.
CP24 PRIMROSE (BLAKE)
Primrose is a beautiful bright, light pink. I don't know how that's possible. It's bright… but light. I have a unique way with words.
Its pinkness is not fuschia-ish, but baby pink-ish. So by bright, I don't mean fushia pink bright, just neon-y baby pink. Well, I don't want to call it neon-y either, because it is definitely not. Maybe borderline so, but you can definitely wear this everyday.
Raise you're hand if I'm confusing you.
CP 26 IRIS (AISHWARYA)
After I swatched Iris on my lips, I was searching for the right description and all I can think of is… pink. It's pink. There's nothing really distinct about it. It's just… pink. I has the same shade as Primrose, but not as bright.
This is PERFECT for those simple girls who are not into bright and bold colors but still wants a little kiss of color. The perfect everyday, MLBB shade, IMHO.
CP27 NYMPHEA (EVA)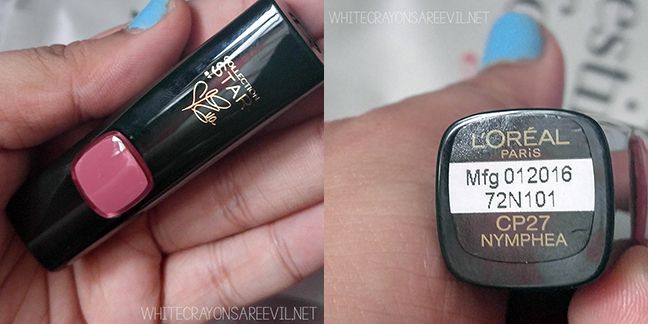 (PS, yes, that's my sister Solenn at the background)
Nymphea is a beautiful, dusty old rose. This was originally my first choice so I'm glad I was still able to grab the color (it was a crowd fav).
I was drawn to Nymphea because of its unique color. This, again, is not my typical lippie shade because it looks natural on my lips. But I adore this too much.
Swatches: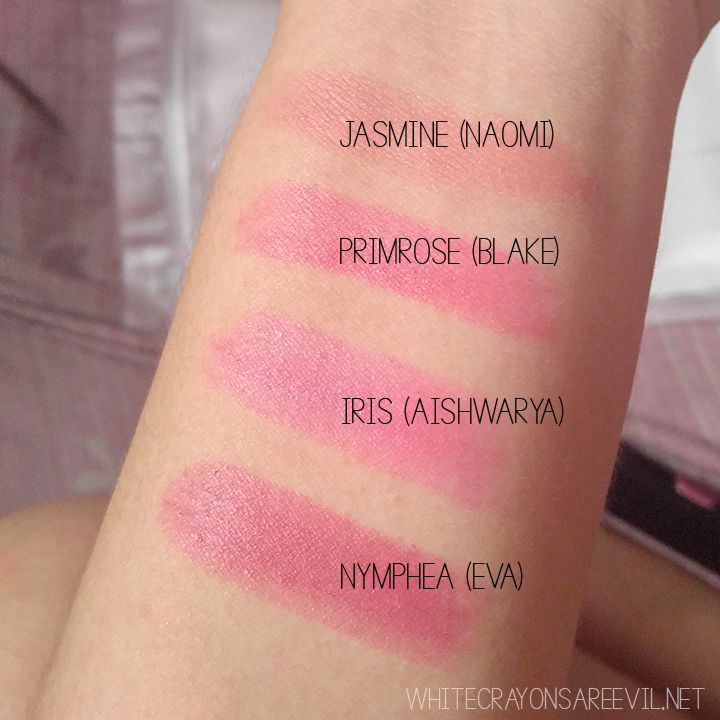 Here are the swatches on my lips (and big fez):
(sorry kulang ng E yung Jasmine hahaha)
Here are my thoughts:
based on the swatches on my face, the colors look very similar. But honestly, they do not. Some are more peachy, some are brighter, and some are more subtle. But they are all light and natural.
Ergo, this is not my cup of tea.
The La Vie En Rose is PERFECT for those ladies (and exceptionally fabulous gents) who prefer natural and low-maintenance lipstick.
The lippies register very sheer on first swipe, but are buildable – depending on the color, actually – and the intensity of the color that you want. Which, again, makes this PERFECT for those not really into bold and bright colors.
Longevity also depends on the color. More pigmented colors are visibly more long wearing. Lighter colors, like Jasmine, were gone even before lunch time.
Again, the La Vie En Rose line of L'Oreal Paris is perfect for those who prefer simple everyday make up – which is not me. Although I am not the target audience of this collection, I still very much love the lippies, specially how beautiful the colors are.
Do you want me to feature a particular lippie here on Lippie Tuesday? Leave your suggestions at the comment box below. Please do check out my other Lippie Tuesdays here 🙂