Lips
Pink Sugar released another set of shades for their Sugar Tint lip and cheek tint.
Read my review of the other tints here. (Edit: they again released more colors! Click here for the swatches)
Anyway, I went to SM Manila and literally gasp when I saw these on the display: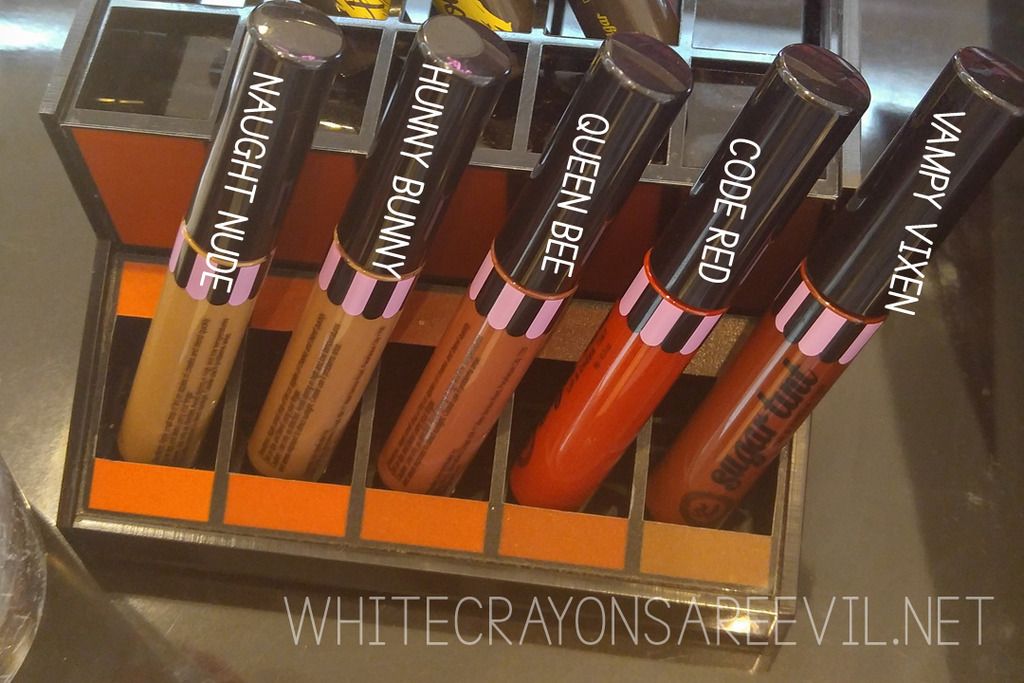 It`s frustrating, though that there -AGAIN – was nobody in the counter. So I had to ask the lady from the Maybelline counter where the person in charge was, and Lady Maybelline said she was on a break. Lady Maybelline had to give me the items herself (because the stocks are locked under the table).
Anywaaaaay. I grabbed the chance to snap a photo of tge swatches since I knew I couldnt buy all the shades.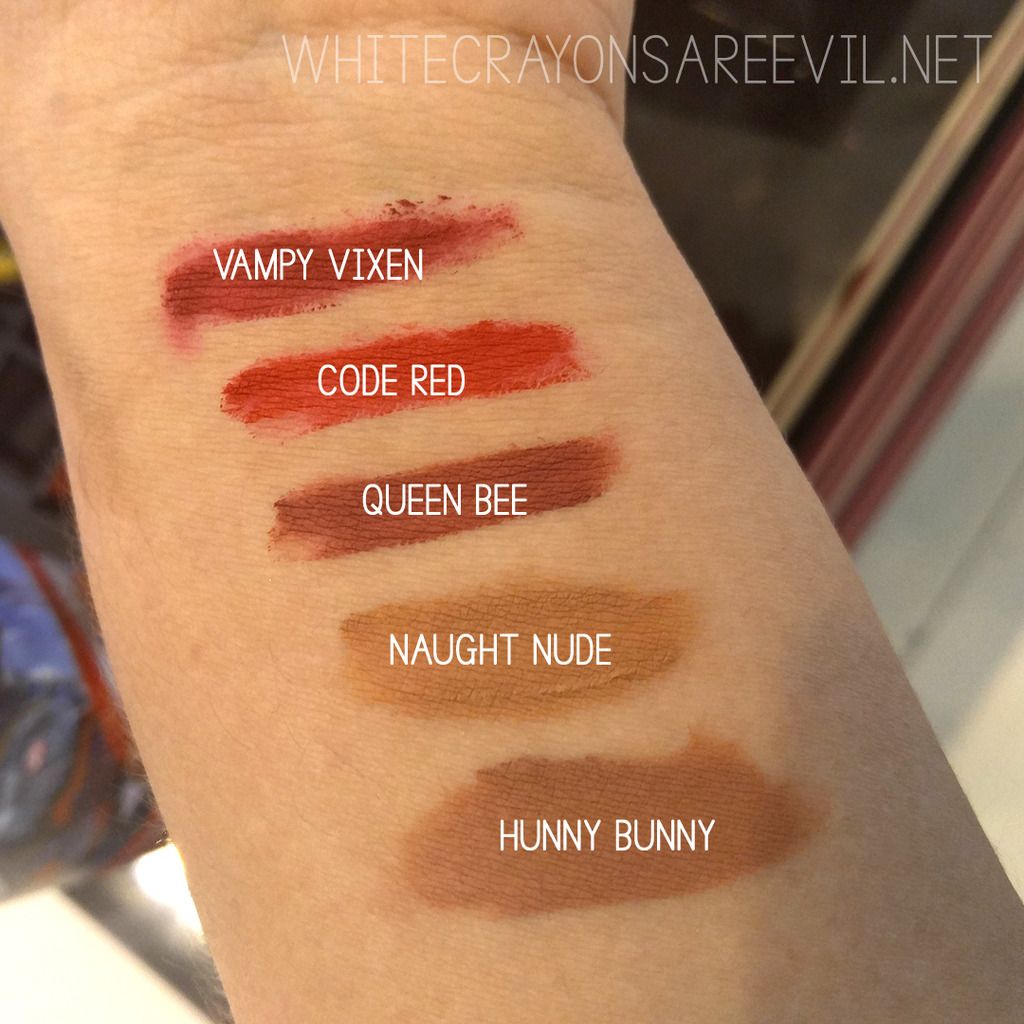 Queen Bee was sooooo gorge. However, Lady Maybelline, since she's not familiar with whatever's under the table, was not able to find it.
I ended up getting just the Code Red, and Hunny Bunny. It's their lost. Also mine sine Queen Bee is perf.
I passed up on Vampy Vixen and Naughty Nude, but I'm reconsidering.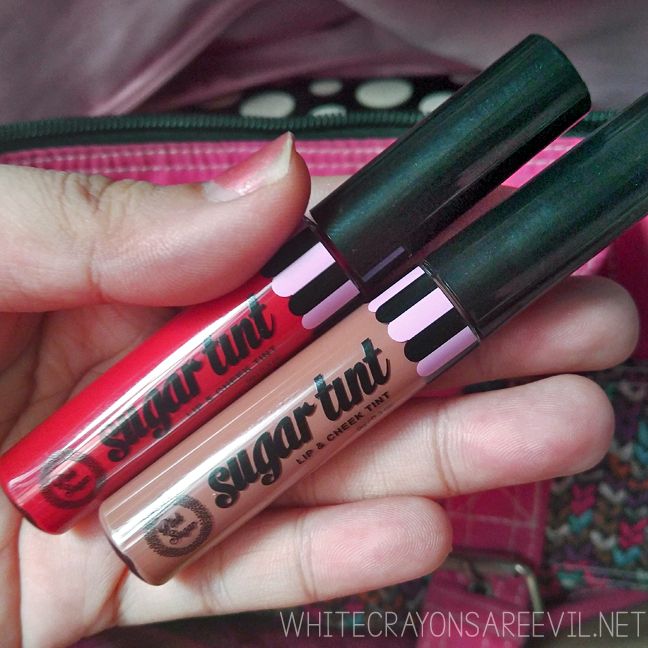 I'm happy that they finally labelled the shades, specially since two colors are of the same shade (Honey Bunny and Naught Nude).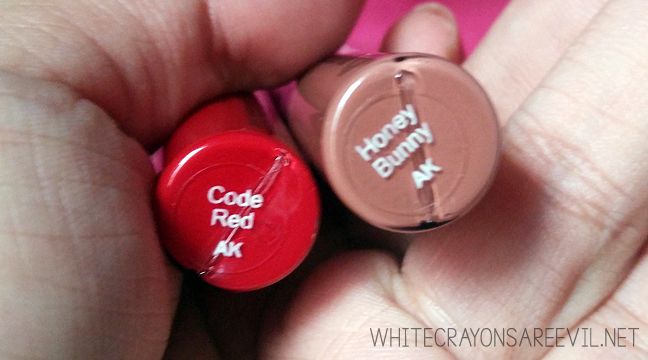 Did Pink Sugar redo their formula? I liked these ones better. It's not as drying as the first batch of colors and sooo much comfy to wear.
The color selection on this batch is also sooo much wearable than the first.
Here's a bonus. Since I was standing there a long time, I took a picture of these 'swatches'. It's Pink Sugar's HD Cheek Color. I have the Paris Light, and it's ok I guess.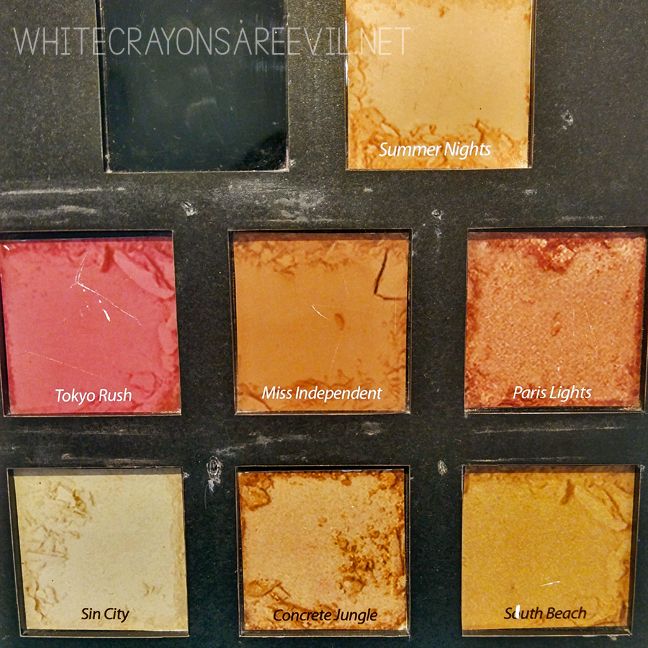 Do you want me to feature a particular lippie here on Lippie Tuesday? Leave your suggestions at the comment box below. Please do check out my other Lippie Tuesdays here 🙂