Lips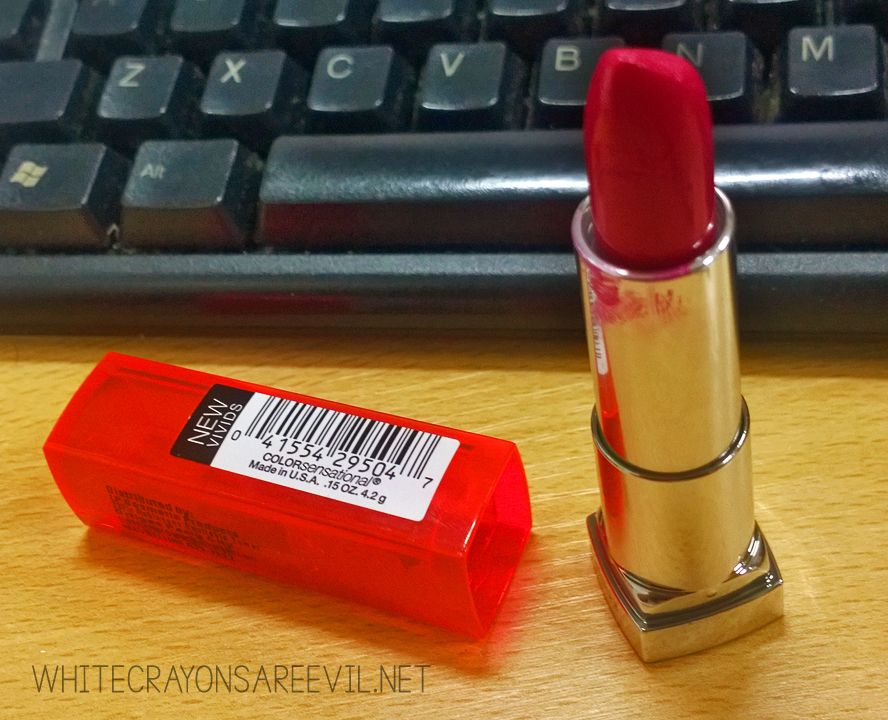 I think my nude lippie phase has now passed. I can't explain why, but I am just super drawn to pink/fuchsia lipsticks right now.
I grabbed Maybelline ColorSensational Vivids Lipcolor in the shade of Vivid Rose because I adore how vibrant the color was. It was not an obsession, 'i need you right now!' level, but a 'i think you'll do'. I was supposed to buy another Maybelline lippie at that time, but ended up settling for this because of that.
I shell out it for Php 299 at SM San Lazaro. Maybeline's always on sale, so I think it's smart to not buy this on impulse. Wait for a price cut, girl.
I thought this color is similar to other pink lippies I own, but it is kind of different. It IS more vivid (surprise!). To be fair, the other pink lipstick I own that I think is close to the shade are matte.
Here are the swatches in different light settings.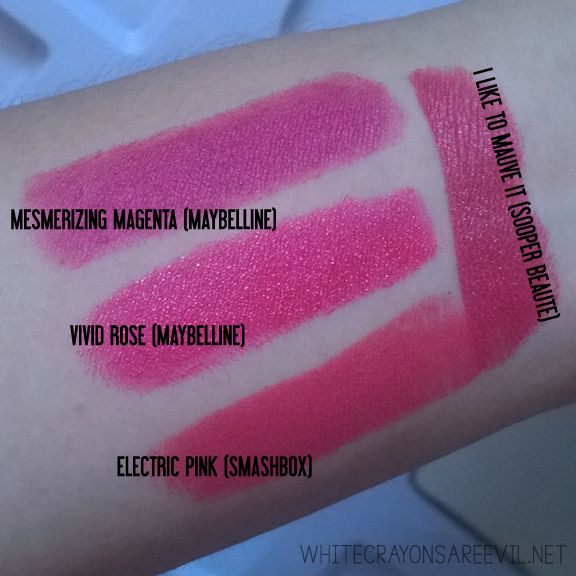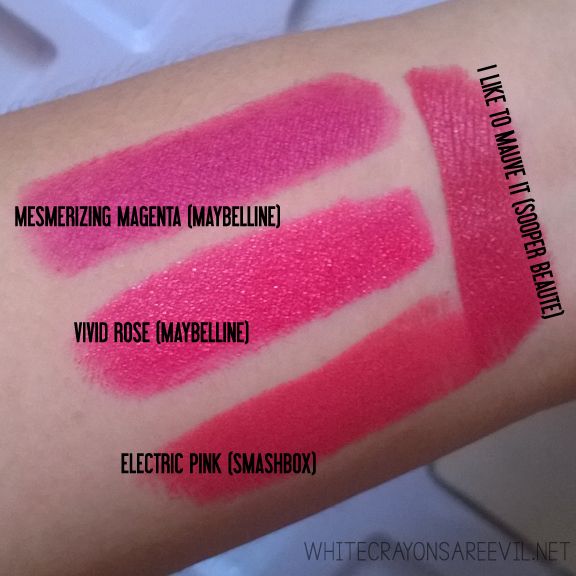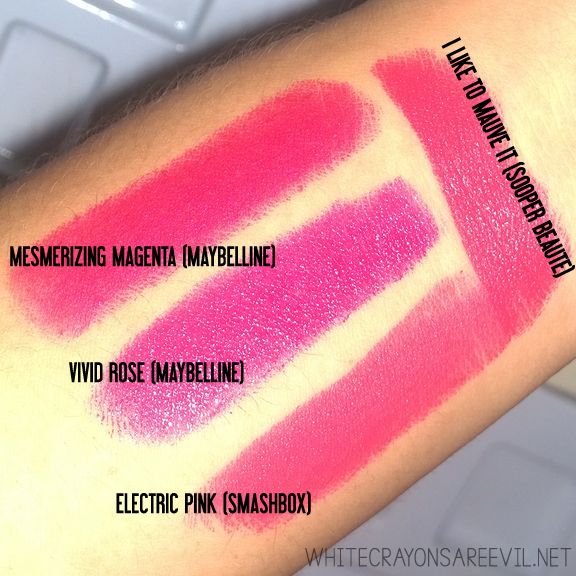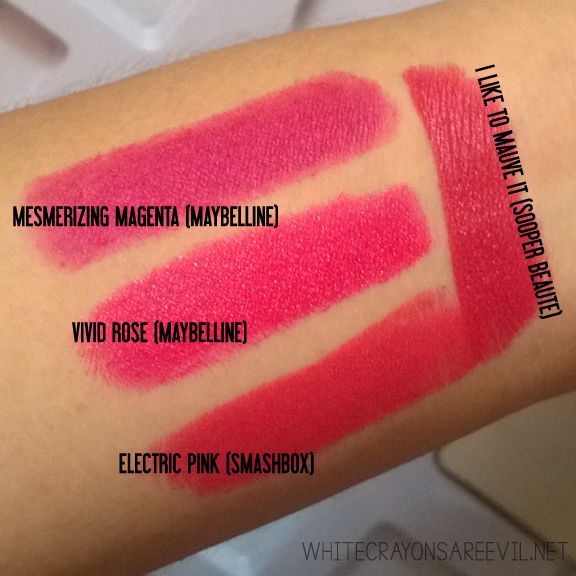 Here's the lippie on my fez: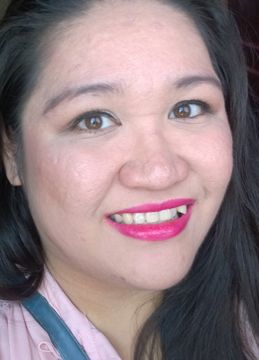 My thoughts:
Since I am into bright pink lippies right now, I find this color extremely gorgeous. People who prefer natural looking and not-too-attention-grabbing colors should stay away.
Vivid, it really is.
Maybelline's new releases are definitely different in formula. Like my very much beloved Maybelline Creamy Matte, the Vivids, leave a not-at-all-faint tint of color after a long time of wearing.
Sure, the Vivids are NOT transfer-proof and the shine would disappear after lunch, but I like that there's still color left on my lips.
Will I buy the other shades? I might check it out, and I would purchase the colors that would catch my attention. I am not for glossy lippies so my bias is against this. However, it's not a bad lippie at all.
Do you want me to feature a particular lippie here on Lippie Tuesday? Leave your suggestions at the comment box below. Please do check out my other Lippie Tuesdays here 🙂