Lips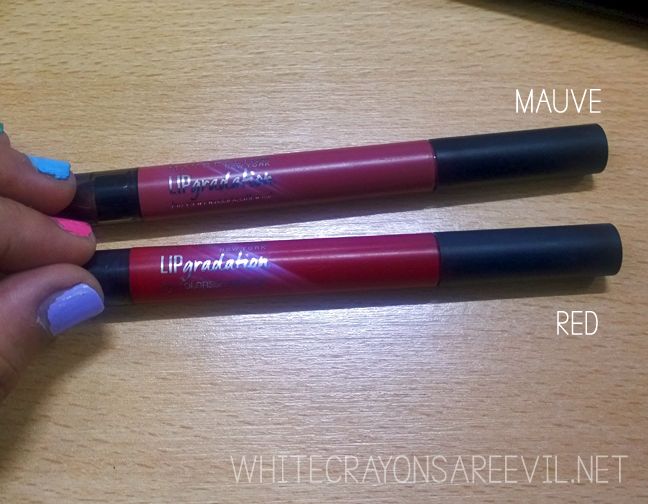 Maybelline PH some months ago released a cushioned lippie named Lip Gradation – dual-ended lippie that allows you to do that ombre lip effect with the help of thecushion end.
Apparently, cushions are the in thing now.
I grabbed Red 1 first and costed me Php 399. At that time there were only three color choices (i didnt know why), and reds are awesome.
A couple of weeks later, I saw Mauve 1 and at that time I was into non-loud, nude colors. I really had no plans for that purchase, but during that time, it came with a free Maybelline mirror and the mirror was pink and cute. So might as well.
At the time of my second purchase, they cut the price to Php 349. Argh.
According to this, there are 8 shades available.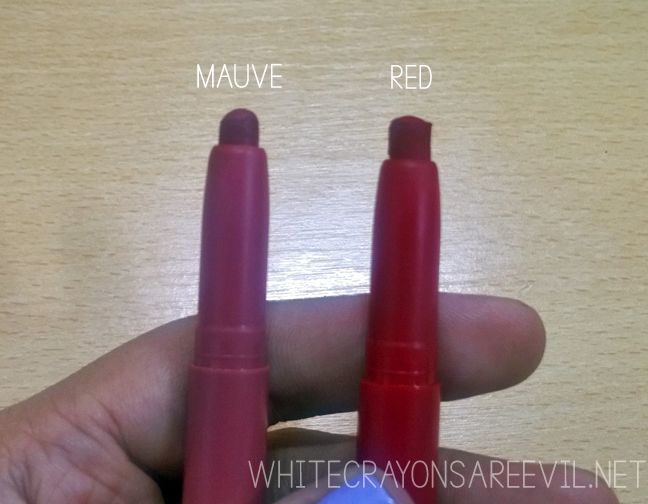 The pigment itself (the 'color stick') glides softly and very pigmented. It leaves a creamy, very lightweight matte texture.
The colors were just ok. I think the red suits me very well. It's not a kind of red that demands attention, but it's not, you know, blah.
The mauve is a pretty shade of nude brown. Again, there's really nothing PAK! about it, but it's… just pretty.
The shape of the cushion helps to reach the corners of the lips, so application is easy. I think I had an easier time doing that ombre lip effect with this than my beloved L'Oreal powder lippie.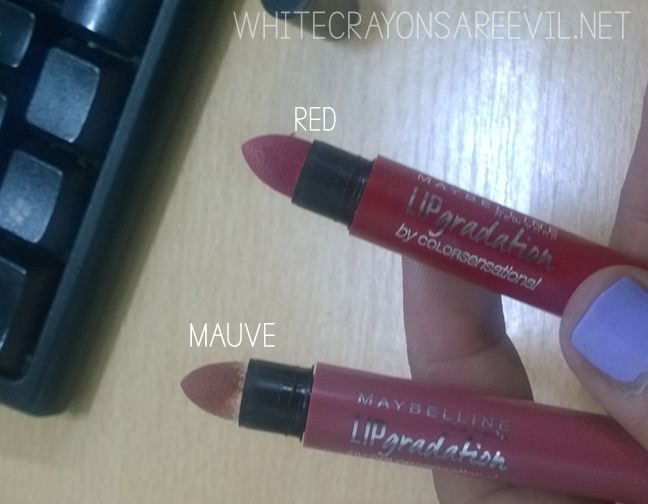 Here are the swatches: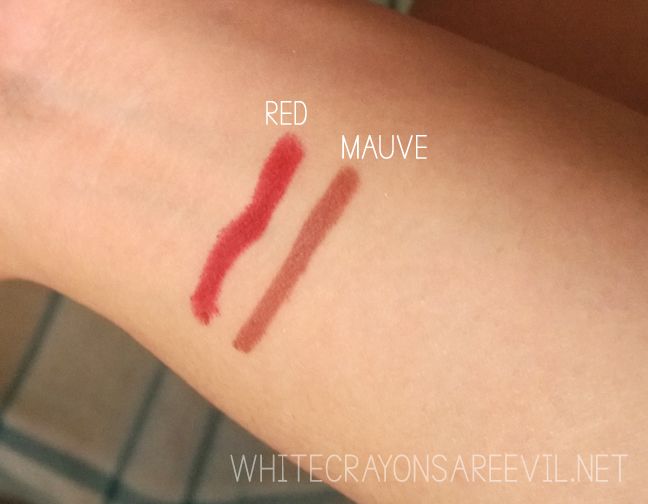 My thoughts:
I'm not a fan of it. This is not Maybelline's best. And I LOVE Maybelline.
It's not long wearing. At least the red one left some tiny, tiny hint of color after drinking and eating. But constant application is needed if you want color all day. The mauve made me feel soooooo naked.
Exfoliate your lips before wearing this. Pretty much a must.
Also, I havent used either of the colors that much, but I am maybe already 3/4 into the whole thing. For a lippie which costs almost 400 bucks with a not really impressive performance, that's a disappointment.
I will not advice you against buying this, but I can assure you, your money is better spent elsewhere.
Do you want me to feature a particular lippie here on Lippie Tuesday? Leave your suggestions at the comment box below. Please do check out my other Lippie Tuesdays here 🙂