Eyes
I am doing this thing called Feature Friday wherein I will feature some current favorites (or not, if I am feeling a little grumpy). Basically I will just pull out some random stuff on my make up cabinet and write about that.
This is to pretty much ensure that I have new posts every week. Work has been busy and writing for this blog has been really hard (since I would very much rather read a book on my freetime than edit some photos. Sorry, imaginary reader who I shall name Ricardo).
I started this the same week as I started Lippie Tuesday. Please do check that out as well.
Let's start!
My first Feature Friday item very much deserved to be the first.
My Coastal Scent Revealed Eyeshadow Palette!
I bought mine from LoveManila for Php 1,150 from their PoshMark branch which, lucky for me, is a stone's throw away from where I work. You can also order this online for 1,100 + sf.
I've watched various YouTube beauty gurus rave about this product. It aint no Urban Decay's Naked, they said, but it's commendable for its price.
Coastal Scent is not available in my country so I had to scout various online shops. Good think my already go-to beauty shop have stocks. Yey! I love LoveManila!
So, here it is. Behold the unboxing: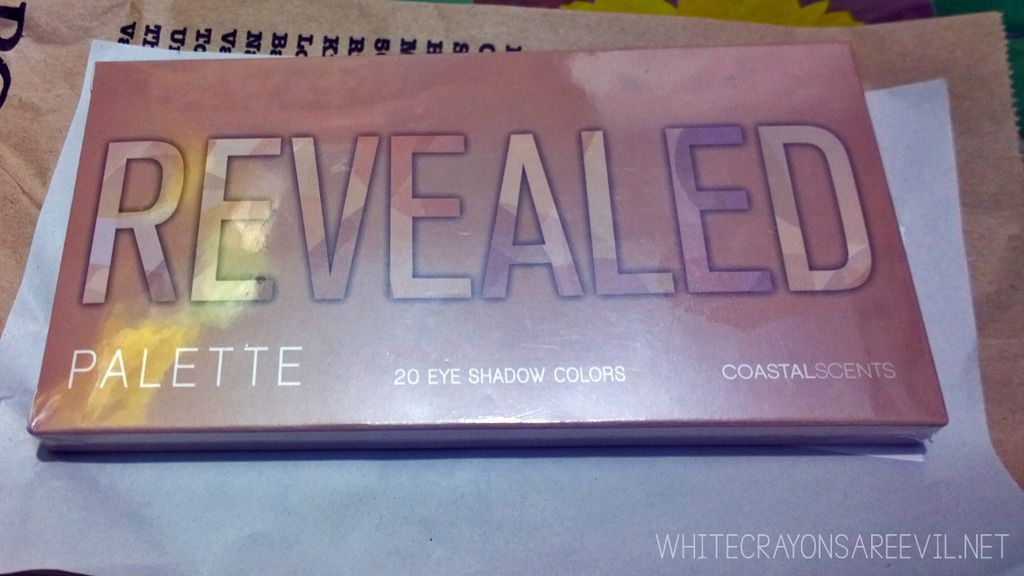 You'll have a preview of the colors inside at the back of its box: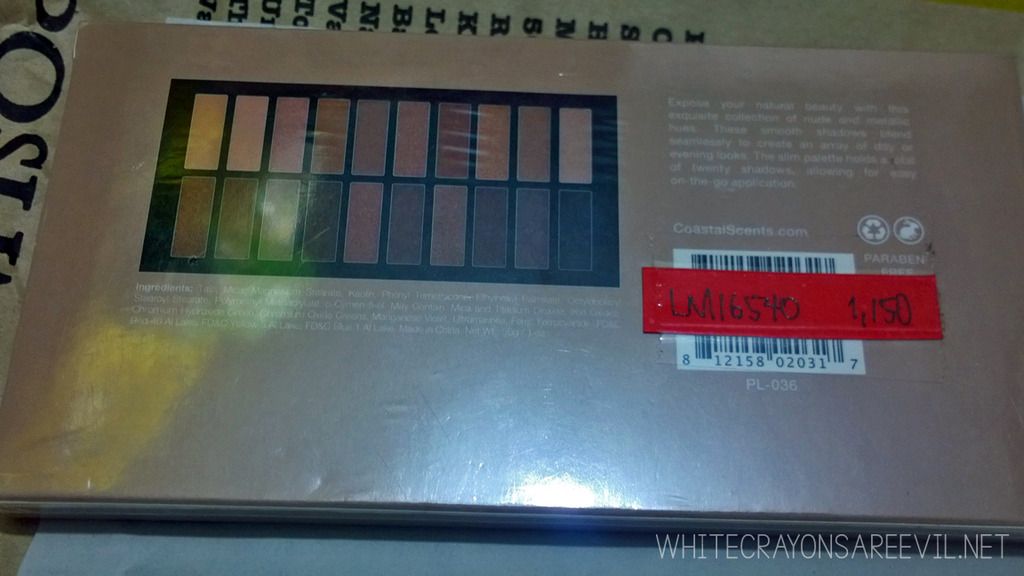 The palette's wrapped in a bubble wrap, which was reassuring but pretty, I dunno, cheap? I mean, really? Bubble wraps?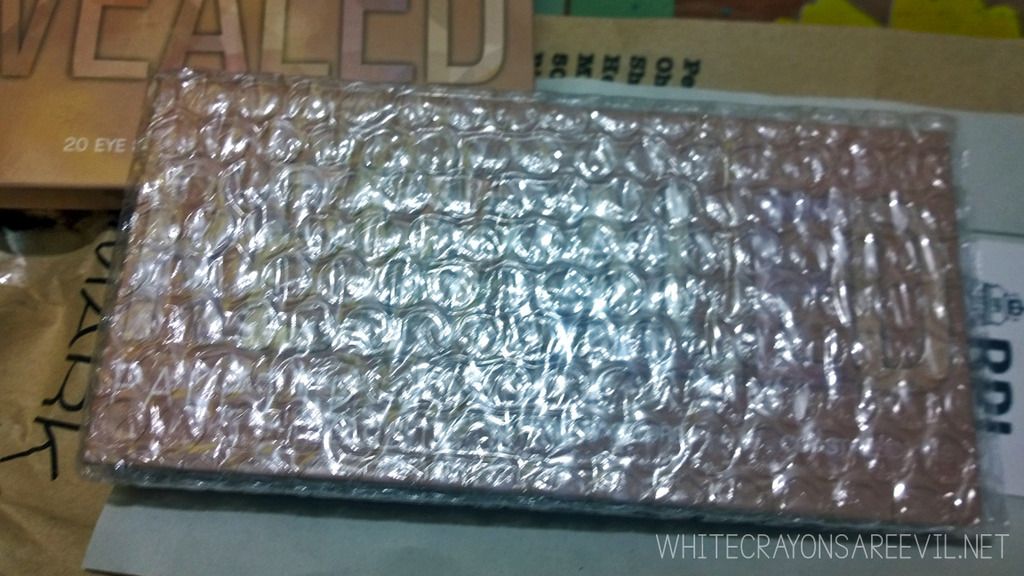 The palette itself mirrors the box design.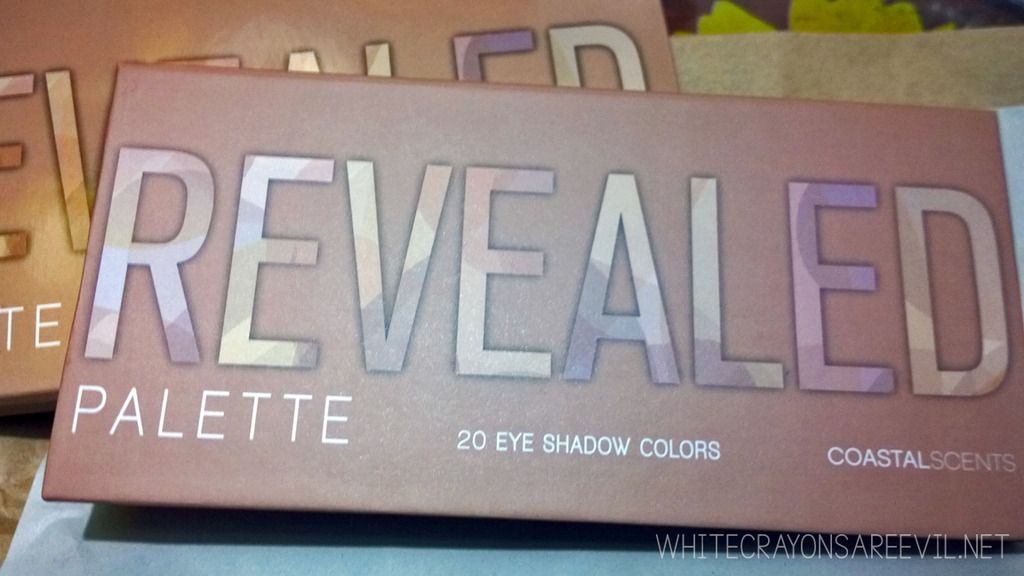 The back panel's blank: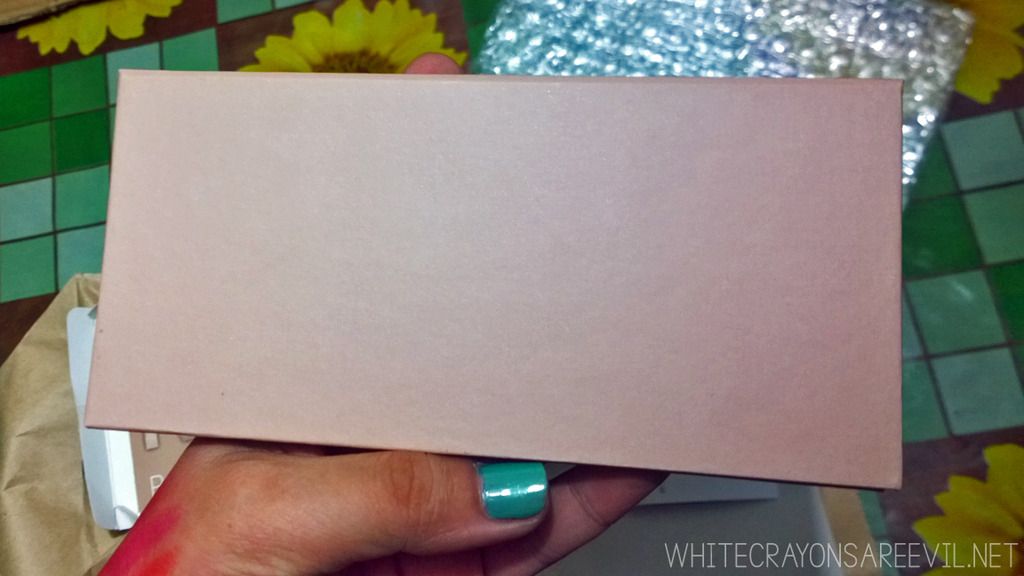 And here's what's inside. You get 20 shades, almost all are shimmery with maybe four or five matte. The matte ones are very neutral colors, perfect as transition colors.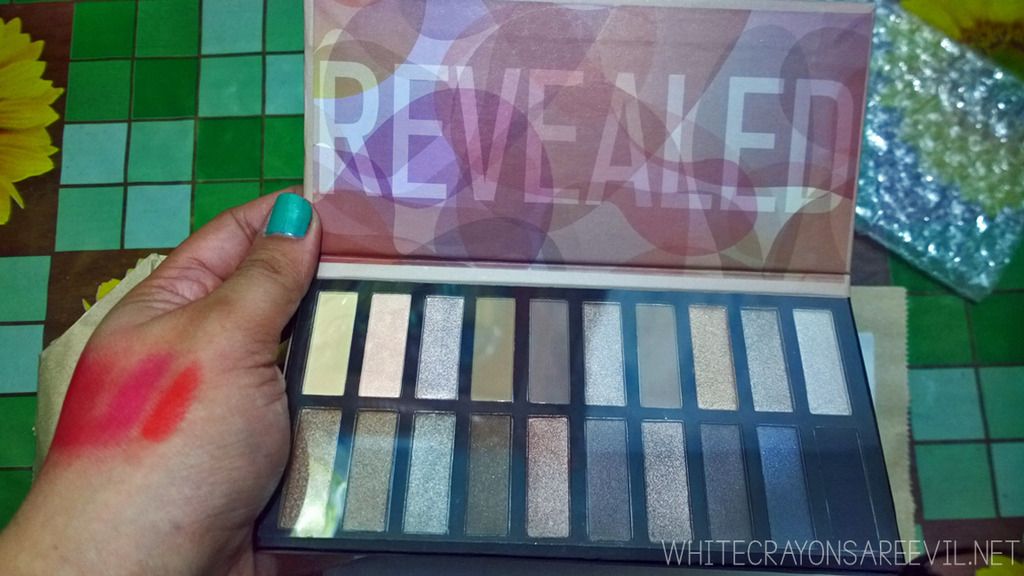 Here are my thoughts:
i thought it would be bigger or at least thicker. I was quite surprised how thin it is.
The palette's made out of thick carton of some sort, and it shuts with a magnet. Hmm.
Also, no mirror and no brush. So that officially made this NOT travel friendly.
Pigmentation is insane, although the mattes are less pigmented, which is ok since I usually use the mattes as transition color, and I would like control on that.
Application is divine. The mattes are creamy and not powdery, while the shimmery are also very smooth and not grainy.
I therefore conclude that this palette is seriously a bang for the buck. It seems expensive for a lower middle class lady such as myself, and there are other tons of cheaper palettes, but I think Revealed is worth the money since you are getting 20 shades already. In comparison, my L'Oreal La Palette was worth Php 800 and only has 10 shades (although La Palette's material's 1000x better and it's more sturdy).
I have no problem with staying power because I always use eye primers. I mean, they did not have the same intensity when I got home in the evening as if they were when I left in the morning, but color's still there and looks pretty decent.
because colors are usually neutral, I tend to reach for this often for daily use, specially if I'm feeling a little playful and I wanted a little shimmer on my look that day
although I would love more non-skin-colored mattes. Ok, just more matte would be fine too.
Here are the swatches: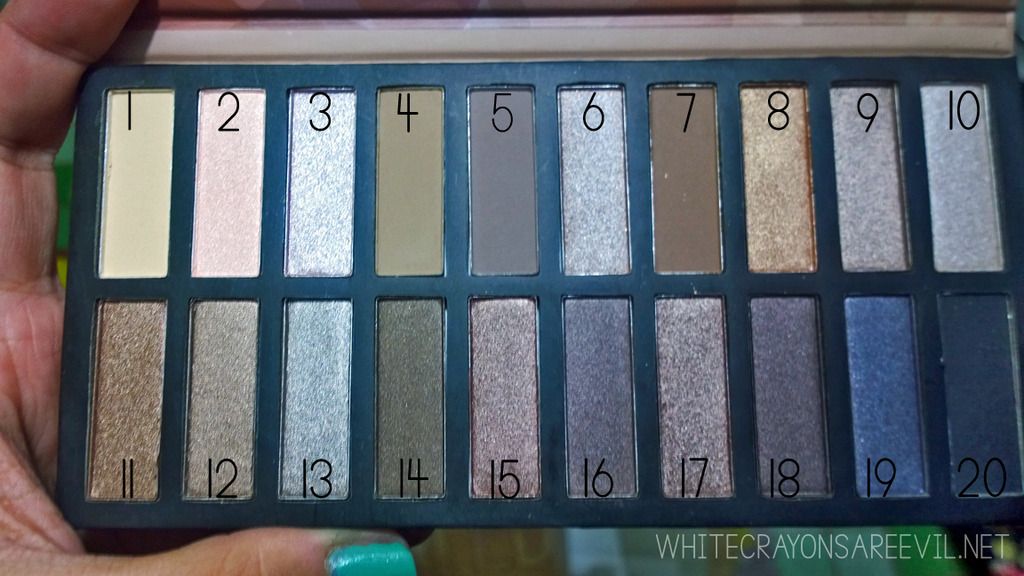 (haha sorry tinamad na mag edit)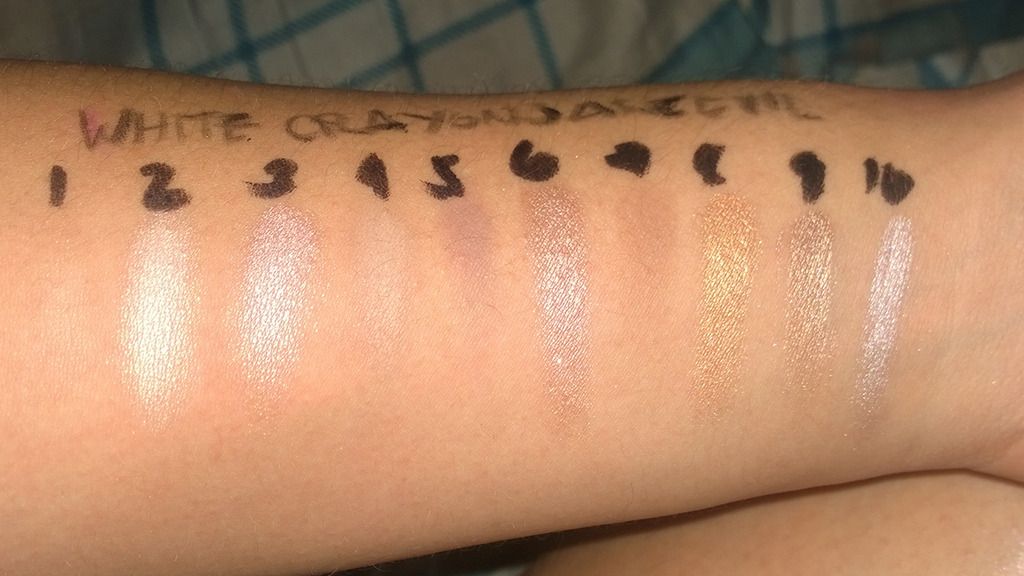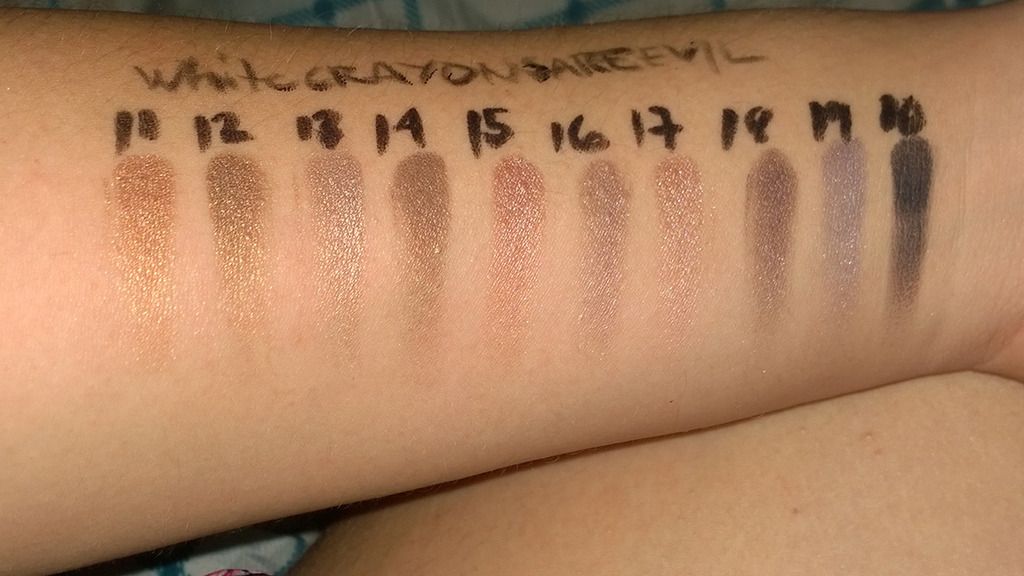 Do you want me to feature something here on Feature Friday? Leave your suggestions at the comment box below. Please do check out my other Feature Fridays here 🙂