Lips
So, I am starting this thing called Lippie Tuesday wherein I will feature different kind of lippies every Tuesday (duh), and write a quick, short review about it.
I will be basically picking a lippie in my collection and post about it here. Because why not.
Let's begin!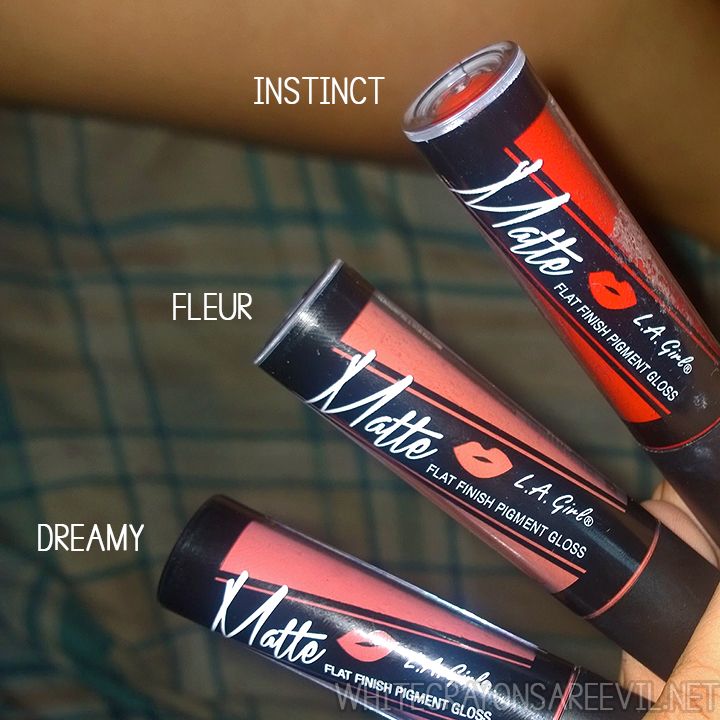 LA GIRL MATTE FLAT FINISH PIGMENT GLOSS is a pretty much cult favorite, and very popular with some YouTubers. It's not hard to see why. Their color range is pretty decent, longevity is superb, plus color payoff is extraordinary. Plus, it's REALLY inexpensive.
I decided to try one, so I bought from StyleMetro in Espana, Manila, from LoveManila. I chose Instinct because stocks then were limited and the other available colors were violet, and violet does not suit me well. I think I bought it for P270. It's more expensive when bought on their physical store. It sells online at P250 (more expensive by only a little. Bawi sa shipping fee).
I immediately fell in love since I am the kind of woman who LOVES long-wearing, matte lippies.
I then contacted LoveManila and asked for their other shades. I opted for the nudy colors because that's my thing now.
INSTINCT: is a coraly-red. It's like we all know that it is a beautiful red, but you can see a hint of orange into it. This is the kind of red which looks banging on me. Not to brag and all.
FLEUR: is a beautiful nude brown color. This is suuuper wearable for everyday use. I adore this endlessly.
DREAMY: is a beautiful nude pink color. Also very wearable for everyday use, but it has a touch of pink so you can wear this if you want more color. Lovely.
My thoughts:
pigmentation is insane.
I specially love the doe-foot applicator since it is thin, so I have more control in applying the product at the edge of my lips.
It leaves the lips a little sticky. Some may be bothered with that, I personally don't mind it since it's only a little.
staying power is SUPER INSANE,
For its price (Php 250 a pop + sf from LoveManila), I think this is an increadible steal. A littlle goes a long way, plus you need not re-apply that often.
The downside is it will sometimes turn patchy or flaky, depending on what you eat that day. Coffee and water are fine, but maybe oily food will pretty much disturb it.
Plus, it's a pain to reapply if indeed it became patchy/flaky. You have to remove everything to have an even application. BUT you cannot just remove the lippie with normal tissue paper not water. You need oil-based make-up remover.
Will I repurchase, sure. But I think I'll stick with the lighter, more nude shades since they are less high-maintenance.
And here are the swatches in different light settings: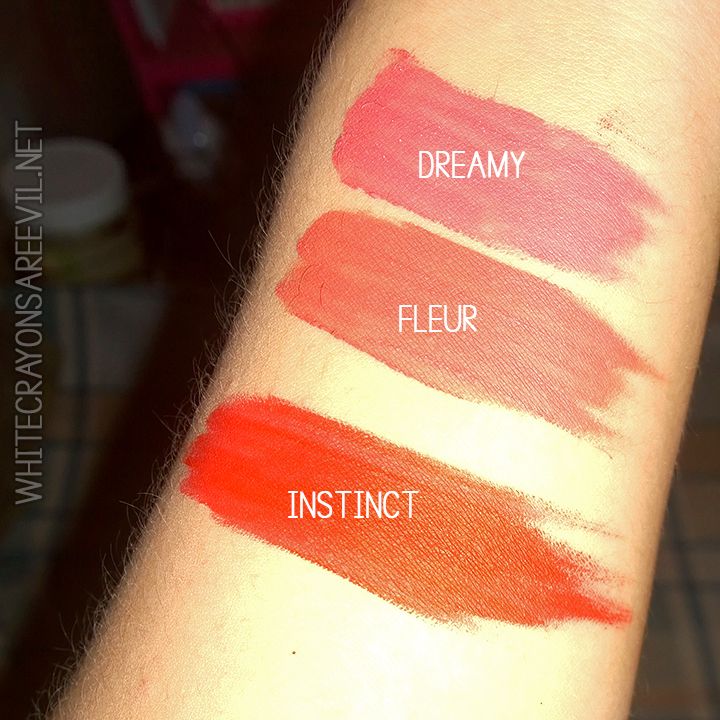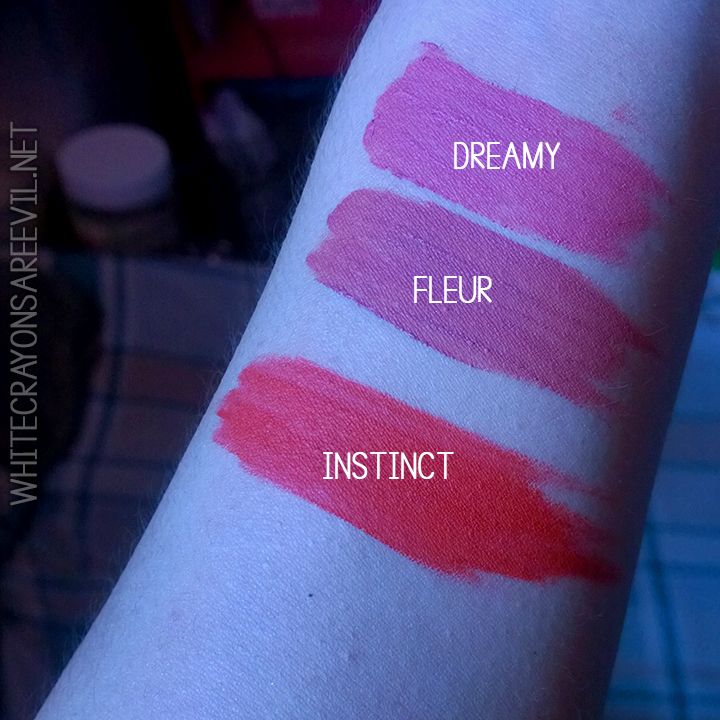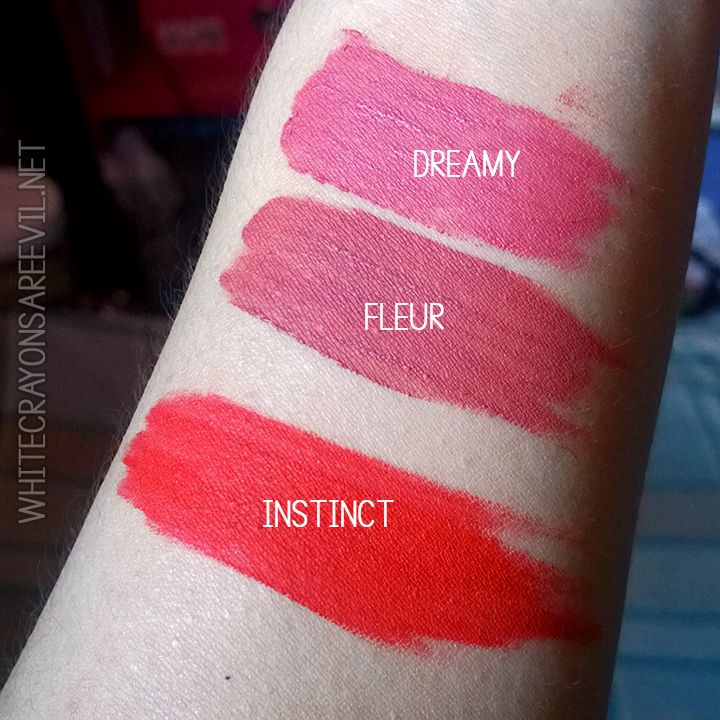 Do you want me to review a specific lippie? Please let me know in the comments below 🙂