Beauty
Once a year, I do a one-day, hardcore shopping spree. A Treat Yo' Self kind of day. I alot tons of moolah for said date so I can be inexcusably materialistic for 24 hours.
That day is my birthday. Last January 2 was my birthday.
FIESTA!
Here's how my day went and some of my loots. I decided to spend it on SM City Manila. I was torn between there and SM San Lazaro, but the last time I spent my birthday in San Laslas, I lost a wallet.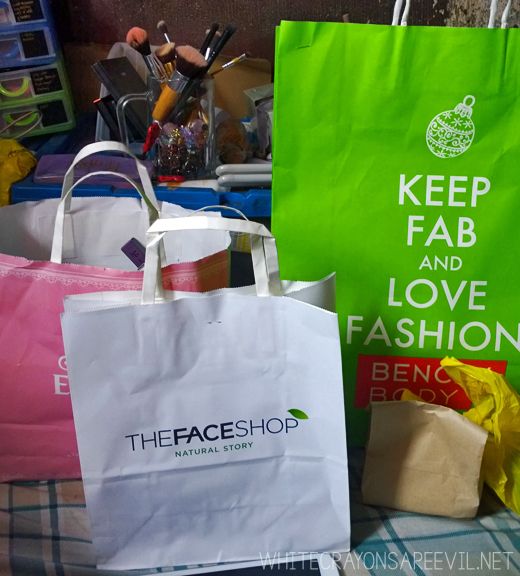 LUNCH AT ZARK'S BURGERS

I treat my mom to lunch before I started my day. We checked out the Zark's Burger at the 2nd floor of the mall. It's usually jam-packed, but at that time there were only three table occupied. Maybe because it's the holiday season.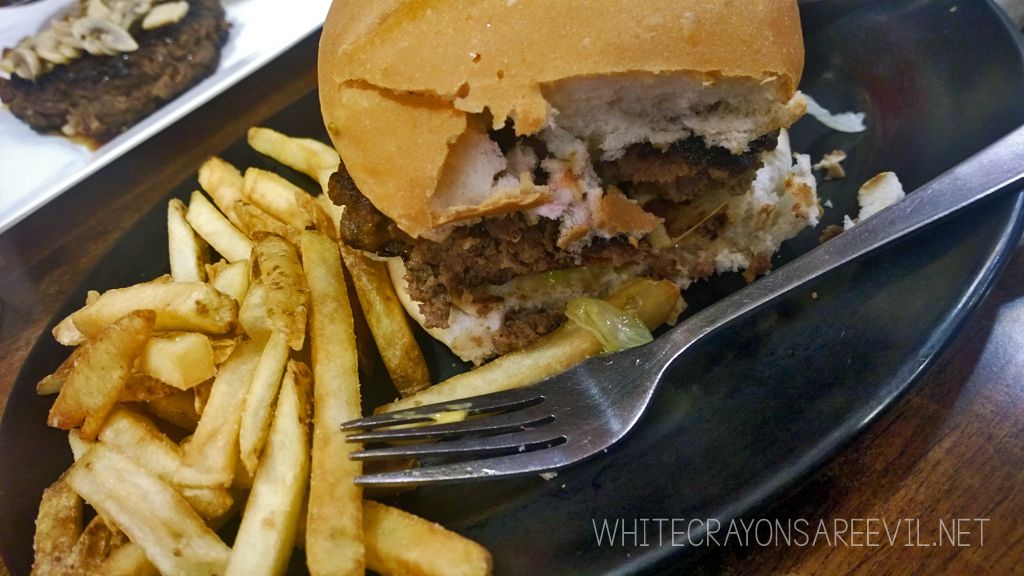 Jackhammer (Php 210)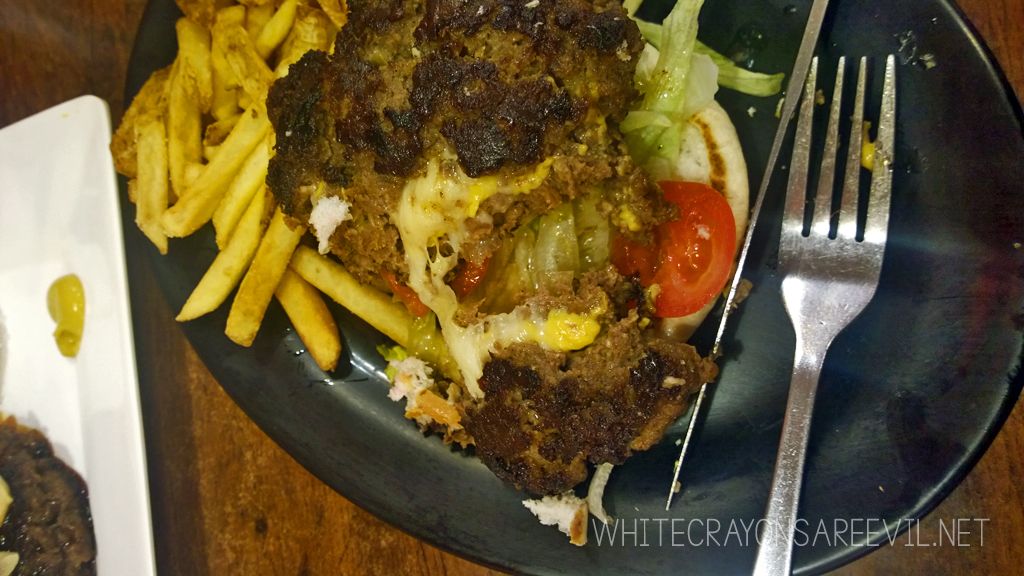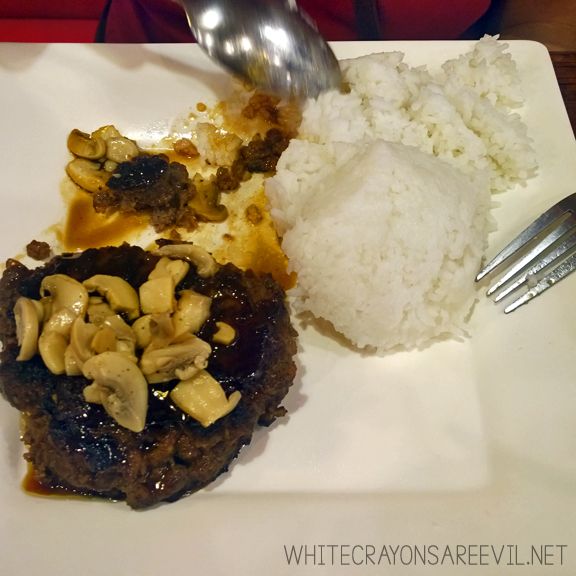 Burger Steak (Php 155)
Cheese Fries (Php 100)
Food was ok, and the service was better. I am still super loyal to Charlie, but Zark is a decent 'lamang tsan' and their prices were relatively lower – and suspiciously so. No wonder this is super popular with student.
My burger was cheap, very well seasoned, very well-cooked, and of a decent proportion  I am sorry, friend-who-works-at-a-competing-burger-bar, I like Zark's.
The meal costed me less than Php 500. Suspicious, right?
BENCH BODY
I also brought some bras. Hahahahah TMI na ba?
I buy my bras once a year and in bulk, since I don't think my boobs are getting any bigger. HAHAHAHAHHA I am making you uncomfortable na ba?
Anyway, actually I still have an unused bra from last year's spree. So.
Bench is my go-to place since they are super inexpensive and of an ok quality #supportlocal
Ok, I am not going to post photos of my underwear.
Ok, maybe this one. Matatanda na naman tayo.
Look! Super cute!
My new bra (Php 369.75)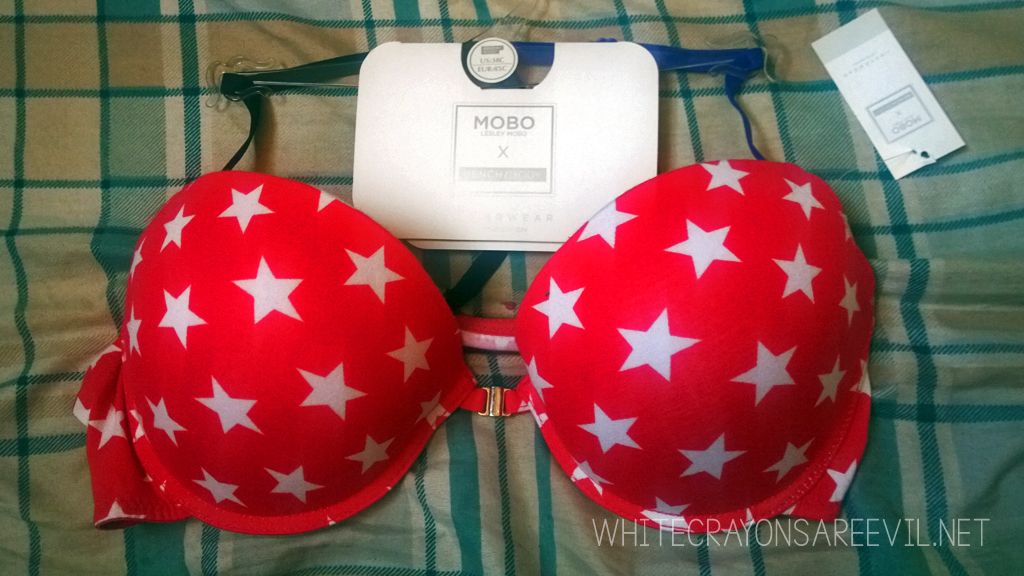 I think this is a part of a Limited Edition colab of Bench with Lesley Mobo. I have zero idea who he is (i had to google, he's a he!) Since I am not a fashion person (I'm sorry!), but I guess he's important enough to warrant a limited edition collection – which I super adore.
I also got myself their facial absorbent paper for a very inexpensive price of less than Php 50!
I've been using these for days now and The Face Shop's more expensive alternative is definitely better. This costs less than 50 as opposed to TFS's 200+. Plus this has more sheets (100 vs TFS's 50).
However, I still like TFS better. But I use Bench more since it is cheaper.
FOREVER FLAWLESS FACIAL

I added a new Treat Yo Self this year: a facial.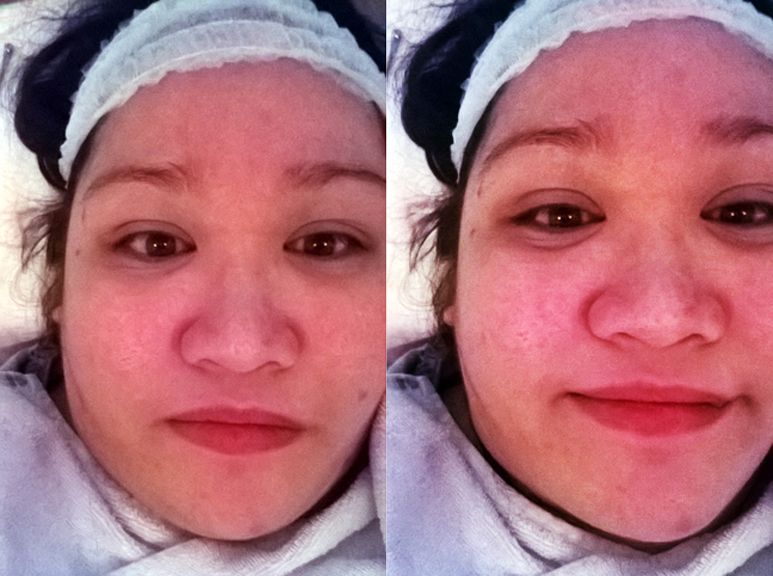 This is my first time to try a facial, so I will write a separate post of that 🙂
ETUDE HOUSE
This pinky store which sells Korean stuff are on sale, so might as well grab the chance to try some new products.
I bought the following in a "buy one take one" sale yay!
Play 101 pencil (Php 348)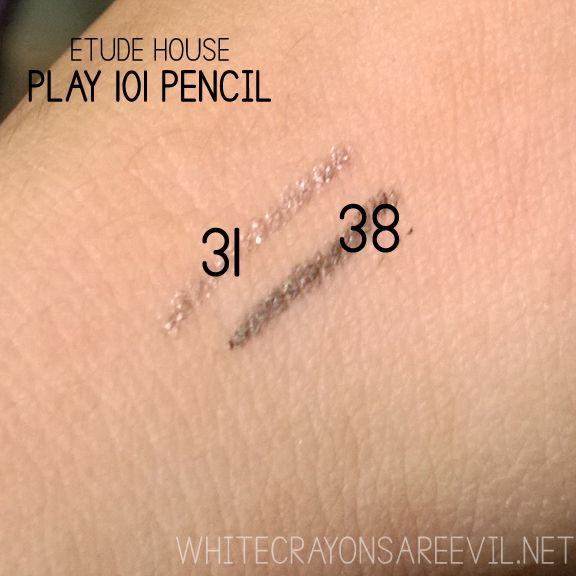 I was supposed to buy some lippies, but their selection of lippie colors in this line which were under the buy one take one sale were very loud to my liking. The bright loud, not the 'attention grabbing' loud.
Their eyeliners were gorgeous, so I got that. Im not a big fan of glitters but the pigmentation and color of these are BEAUTIFUL!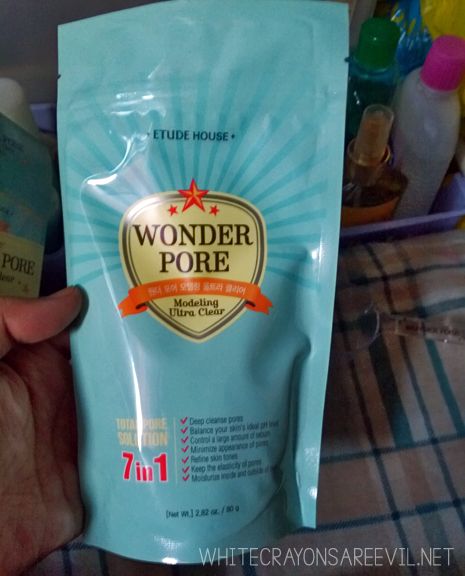 Wonder Pore Modeling Ultra Clear (Php 428)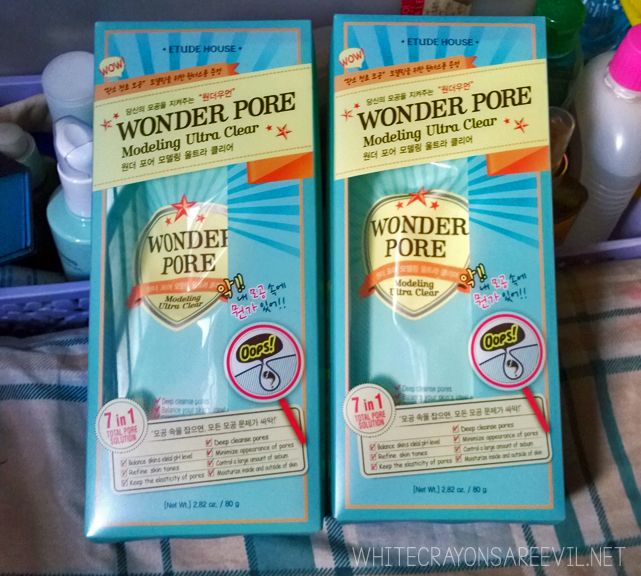 I also got these large back of powder-to-clay facial mask which is my current most favorite thing on this planet right now. So that's my review in case I am too busy to write a separate one.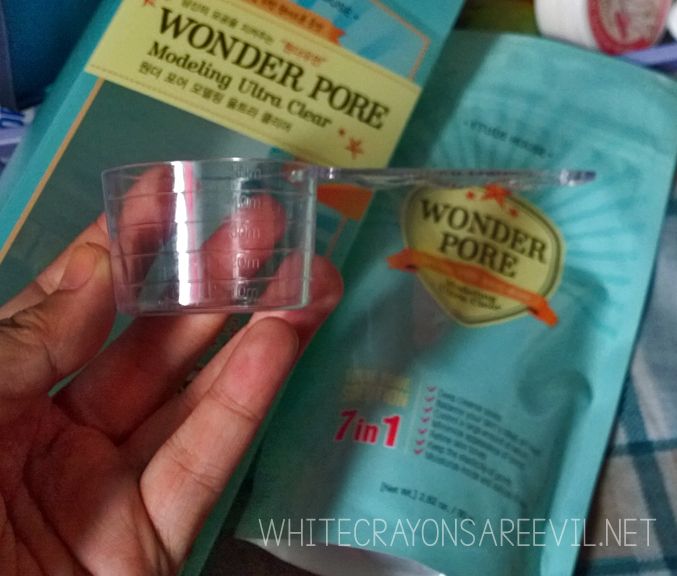 Another item on their buy one take one sale is this cleansing foam. I'm using this everytime I exfoliate (using a facial exfoliator. this is NOT an exfoliator on its own) and I like it. I leaves my skin really smooth.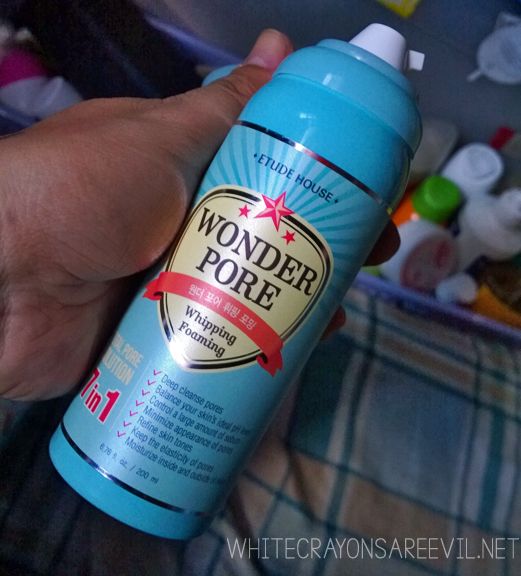 Wonder Pore Whipping Foam (Php 678)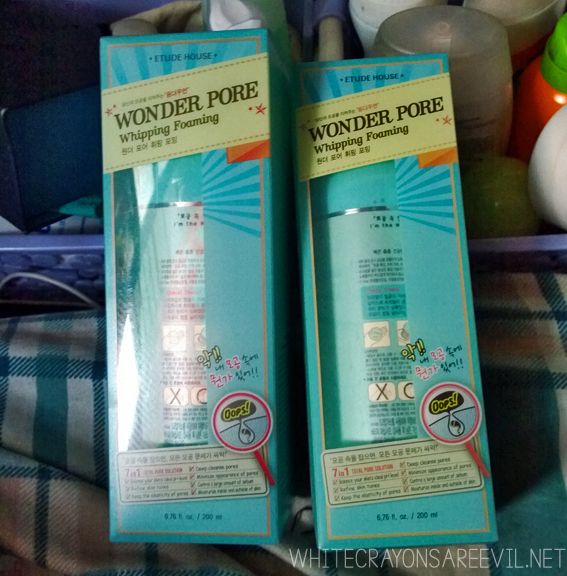 Also got this as a freebie. I am reserving this for when I travel.
Wonder Pore All-in-one Essence (a freebie!)
I was just a little annoyed with one of the Etude House SA. She seemed a little annoyed at me at first since I was asking tons of questions (their products are pricey so I  needed to clarify some stuff!), and then her mood changed when I confirmed I'd buy tons of stuff and started suggesting that I buy more.
Ugh.
SM DEPARTMENT STORE
A beauty haul is not complete without a trip to SM Department Store's beauty section!
These are really random buys: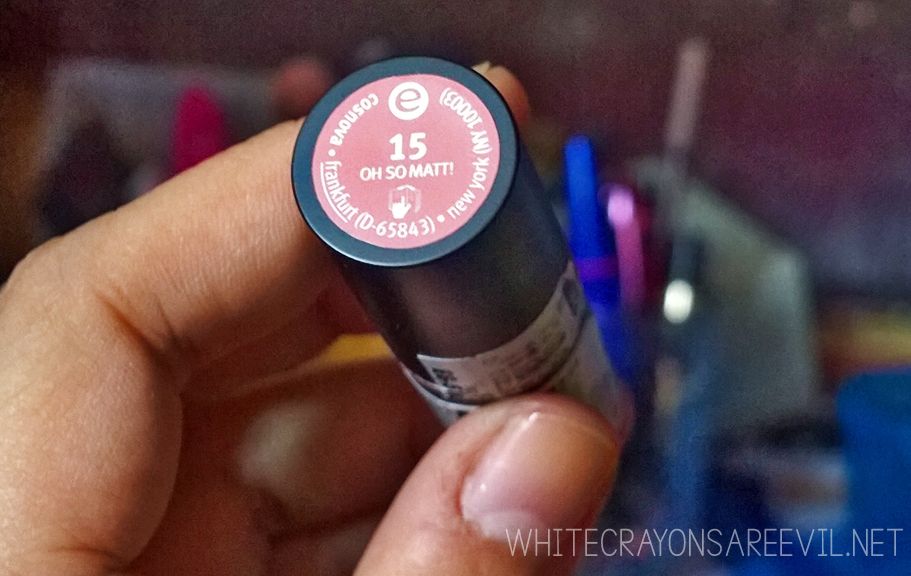 Essence Cosmetics Lipstick in Oh So Matte! (Php 229)
L'Oreal Paris Miss Manga False Lash (P500?)
I have no plans on buying a new mascara, but I saw this Miss Manga False Lash mascara, and I watched tons of favorable ones in YouTube so I told myself that I need to have it.
I asked the SA if it's on sale but she told me it's not. But I was surprised that  I was only billed P500 (I think the original price's Php 600?). I only noticed it after I got home and was listing down the prices for this blog.
Happy Birthday to me 🙂
THE FACE SHOP
I also made a stop at The Face Shop to grab a couple of stuff: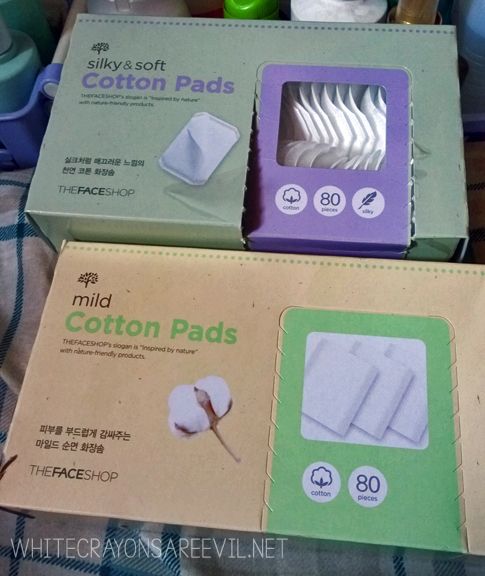 Daily Mild Cotton Pad (P65)
Yes! My face needs a fancy cotton pads!
Ok wait, before you judge me, I first brought the Silky and Soft kind weeks before my birthday. I grabbed a box of cotton pads at TFS thinking there's only one kind, and was surprised to pay more than 150 bucks for a box of cotton pads (I think it was Php 165).
So kids, there are two kind of cotton pads in TFS: The silky, fancy one (Silky and Soft) and the cheaper one (Daily Mild).
I asked the SA what's the difference between the two and she told me that the Silky and Soft is… silkier and softer. Also, that THAT fancier one is sanitized, etc.
Well, I try not to regret grabbing the wrong box. Silk and Soft is really more pleasant to use, however I don't need that kind of luxury in my life right now.
Anywaaaay, I also grabbed these beauties. I try to incorporate face mask on my routine at least once a week now.
Real Nature Mask (Php 65 each)
They are currently on sale! Buy three get one free!
SOOPER BEAUTE
I passed my Sooper Beaute's kiosk to see if they're still on sale and they are! Yey!
I absolutely adore their Pore Minimizing Serum. I use this everyday as a primer and has zero complain. As a matter of fact, I find that my face oil up less when I use this before my foundation. LOVEEEE.
So I grabbed three more.
Pore Minimizing Serum (Php 270 81 each)
I already hoarded this months ago, so now, I have five bottles! Oh, six, including my almost empty bottle.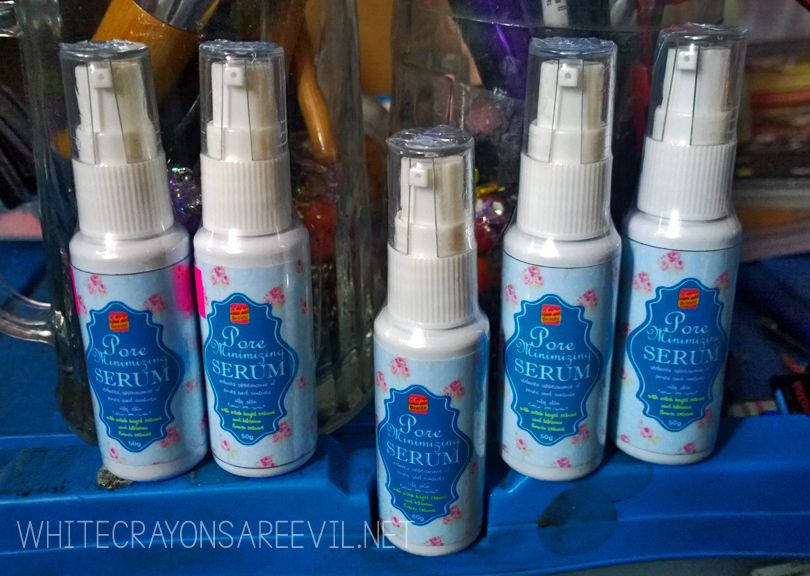 I am also eyeing their new lippes, the So Matte Lip and Cheek Therapy. The Astra shade is a nice, beautiful nude according to IG posts I saw, so I was supposed to get ONLY that. But when I saw Aquarium, I fell in love.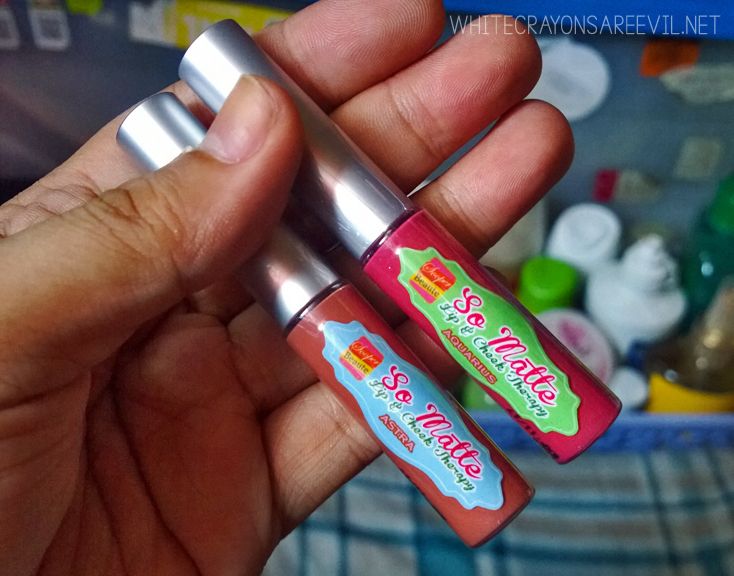 So Matte Lips and Cheek Theraphy (Php 380 266 each)
There you have it. My ultimate birthday haul which left me broke and I would probably not do again in the next 12 months