Middle Eastern Cuisine
I finally was able to try the much-talked-out The Halal Guys when I went to Megamall on the last day of 2016, before my shift. I was there to buy a Jerrold Tarog movie but that warrants another blog post.
I was there before 10am (it was December 31, so the mall opened at 9am) and there was no line at all. Well, the whole food court was virtually empty). I had it to-go since I have work at 11am.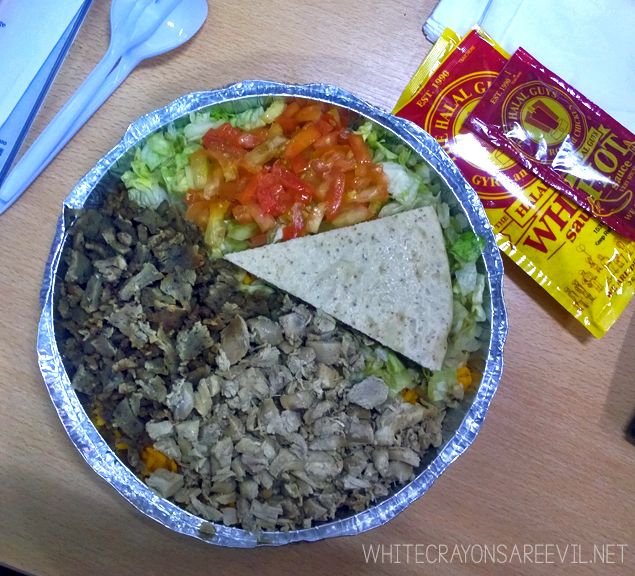 Solo combo over rice, Chicken and Falafel
New York (P399)
I read that the magic is in their special white sauce so I ordered two extras. I was surprised, though that it came in a large pouch.

Extra garlic sauce (P25 a piece)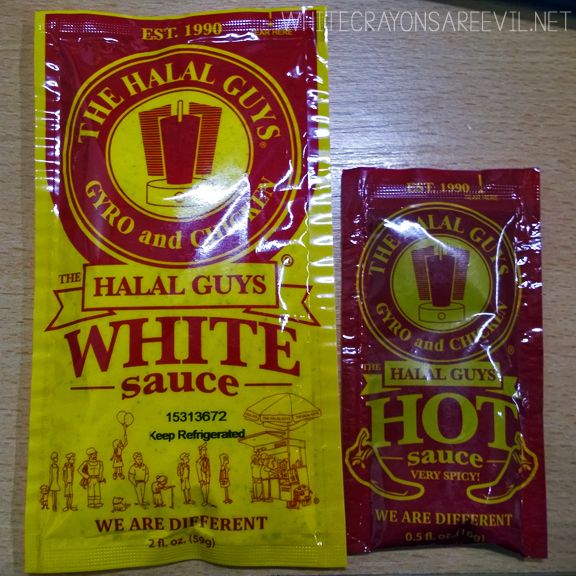 The hot sauce for scale (which was little larger than a typical tomato sauce fastfood pouch)
Hot sauce was free
There was no sauce inside except for the two extras I bought. Is this the case? Do you really buy the sauce separately?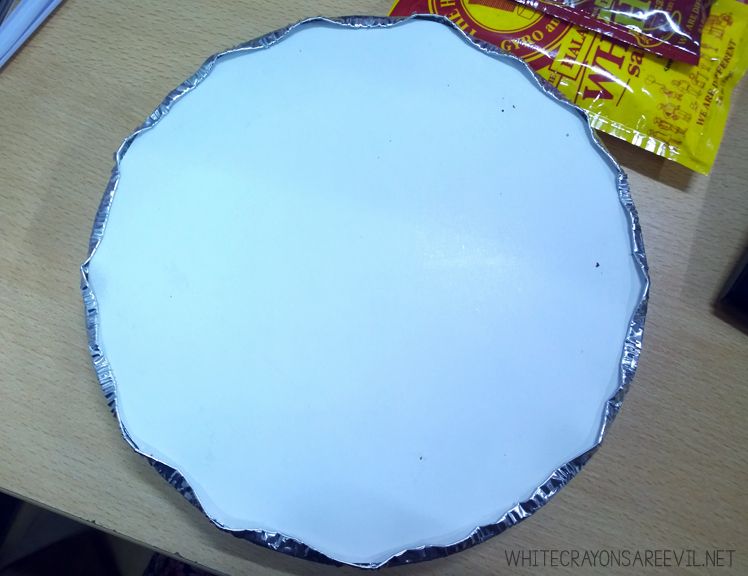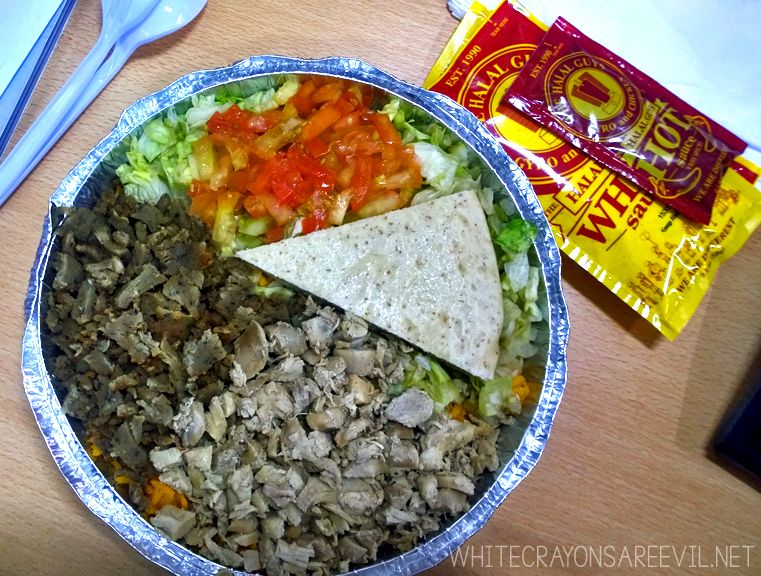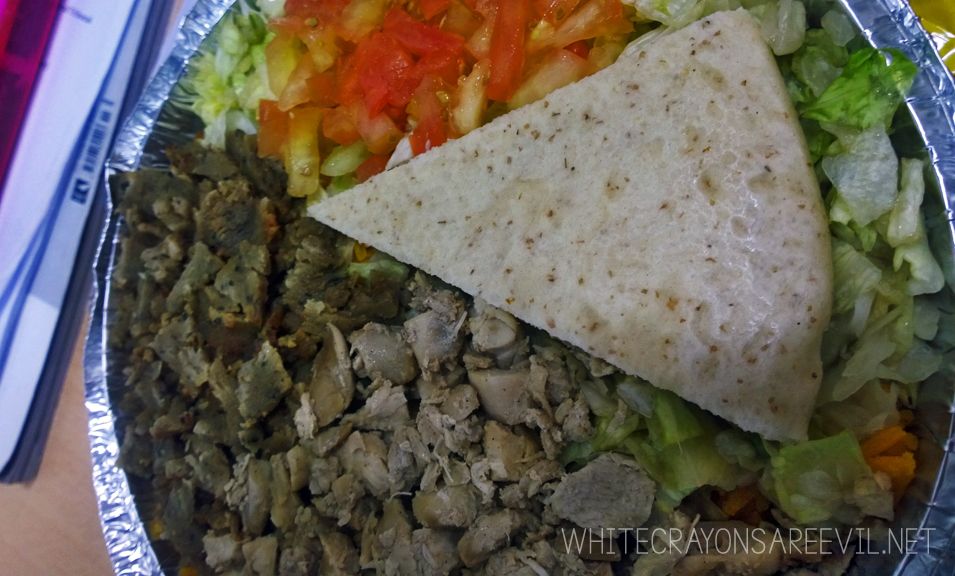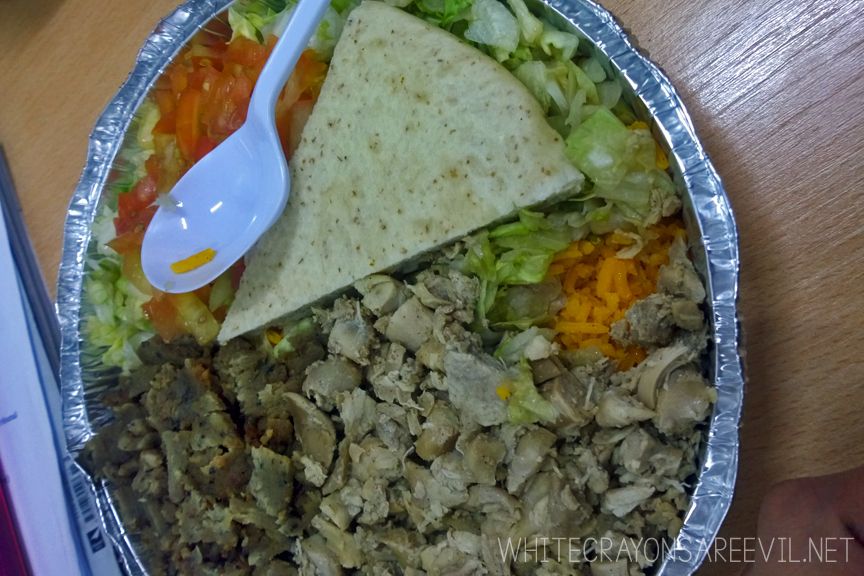 My thoughts
It is not as horrible as people on social media (the so-called "honest ones" lol) claimed. It's not a "OMG THIS IS AMAZING", but it's not mediocre as well.
I was actually surprised how much I liked it. The meat were tender and a-plenty in servings, and flavor is also ok. Not something utterly remarkable, mind you. But it's not bland at all.
The P399 price tag looks very intimidating for us commoners and middle-income earners, but their New Yorks are actually good for two. Even three if you have friends who are on a diet. I was really full after eating half of the plate (don't judge me! I took home the leftover, I swear!)
The white sauce was indeed magic. It gave the meal its personality. But spending P25 extra bucks for the 'magic' is a little bit disappointing.
Also, the 'no sauce included' thing is really disturbing. I'll give them the benefit of the doubt and assume they just forgot the put the non-extra sauce. Sad face.
The hot sauce was HOT. The Miss THG warned me "careful lang mam, the hot sauce is really hot" and I was like 'meh'. But when I tasted it, it is indeed REALLY HOT. The warning was very much warranted. DO NOT I REPEAT DO NOT EMPTY THE SACHET INTO YOUR FOOD.
It's not something I would travel to Megamall to since there's a Mister Kabab near where I live because Shaw Blvd traffic is HORRIBLE. But this is definitely a place I would consider to eat everytime I'm in Megamall.
3.5 of 5 stars.
The Halal Guys
Fifth Floor, Mega Food Hall
SM Megamall
Ortigas, Mandaluyong City
zomato | facebook | instagram | twitter