Lips
I just recently have a love-hate relationship with Pink Sugar cosmetics. I LOVE their Lip and Cheek tints, but abhored their Honey I'm Good Eyeliner Duo.
One is to one is an odd i can work with.
So I went ahead with my gut and got one of their lippies, the Pink Sugar HD Lipstick (P299) in the nude shade of Naked.
Here's the package: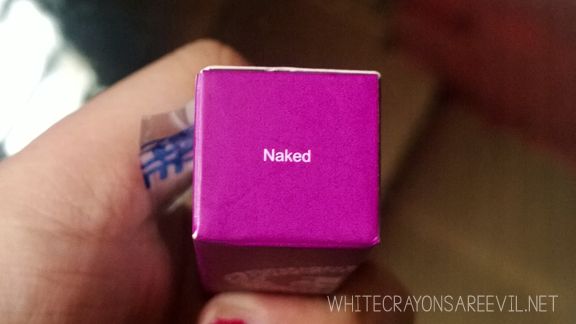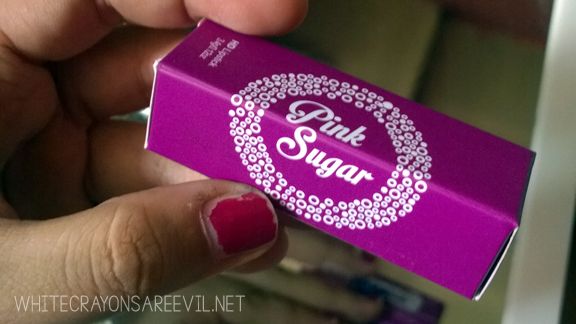 Here's a swatch next to another lippie, Ever Bilena's Matte Lipstick (in Mauvey).
Gah. What a gorgeous color!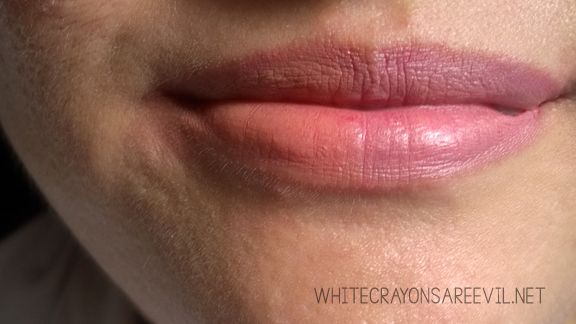 (left: Pink Sugar's Naked; right: Ever Bilena's Mauvey)
Some swatches in different light settings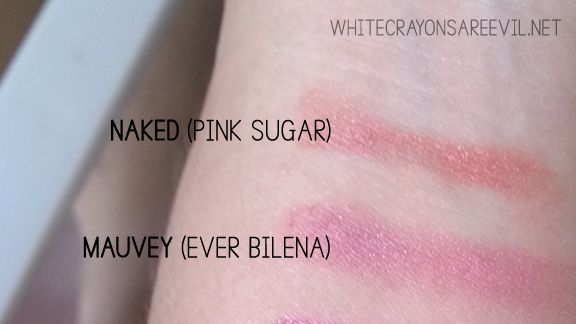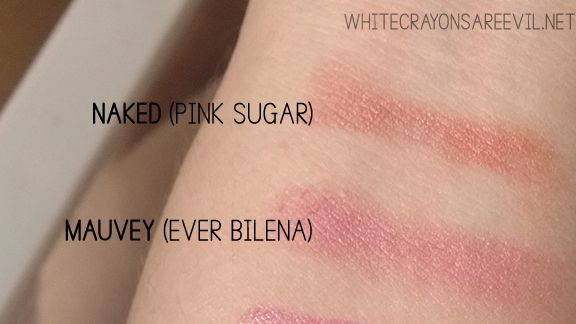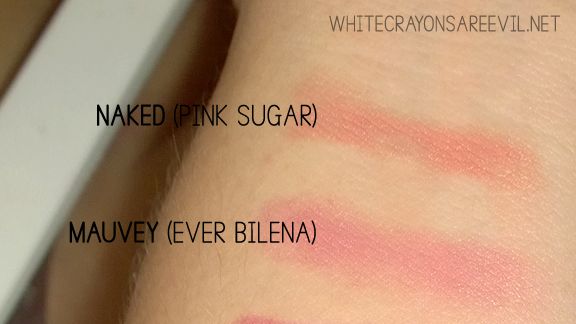 My thoughts:
I like the color. This is one of the colors that A told me I look "very well-hydrated" on.
This is not matte, btw. But i like its texture – it's not suuuper glossy. I like how creamy the texture is as well.
It doesnt last particularly long, and it is definitely not kissproof. What I did was wear a MeNow Kissproof Lip pencil in nude (fpr got the number, will post with a swatch soon) then layer with this one and it's magic.
I think it's pretty ok for its price, I guess. But not NOW that major brands are on crazy deals. If you want a cheaper, gorgeous nude, get the velvet matte of Maybelline in Matt 12. Only costs P250, but their sale is only until the end of the year.
I dont get the HD title.
Anyway, I'd give this lippie a thumbs up, only because this particular color is sooooo beautiful. I wish they'll have more  nude colors, though.
That's two to one, Pink Sugar. I want to try now their more pricey items, but they are… Pricey.