Lips
One of my Sooper Beaute loots are their gorgeous matte lippies.
Since SB was on an amazing sale, I bought tons of it, some of which are to be given as christmas gifts.
And three of them are for meeee 🙂
BEHOLD: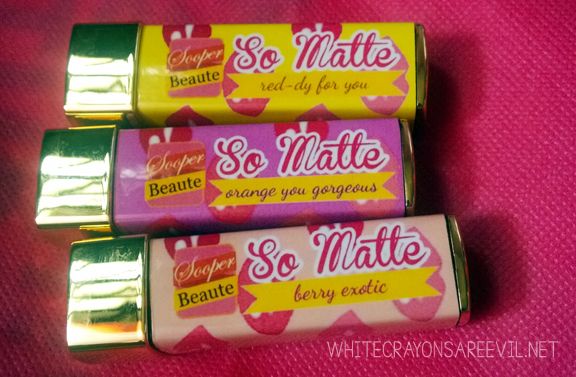 They have five shades, I think. I only chose three.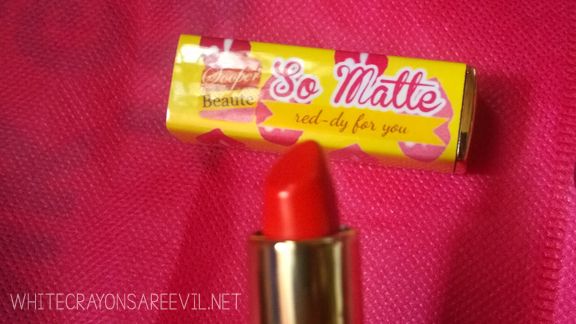 Red-dy For You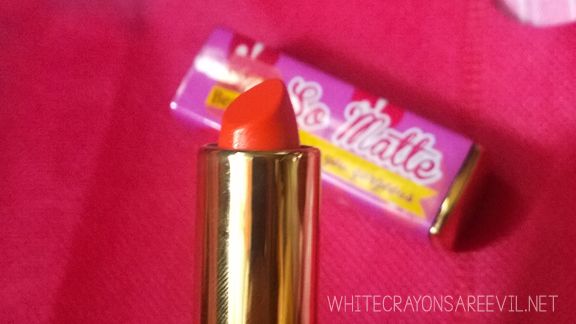 Orange You Gorgeous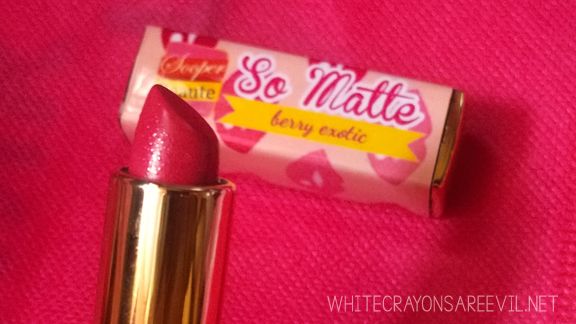 Berry Exotic
Here are some swatches from different light settings:
From the top/left (Berry Exotic, Orange You Gorgeous, Red-Dy For You)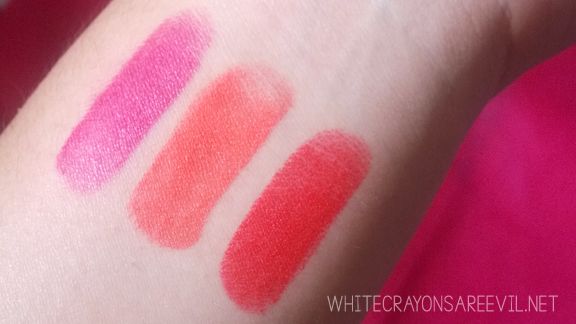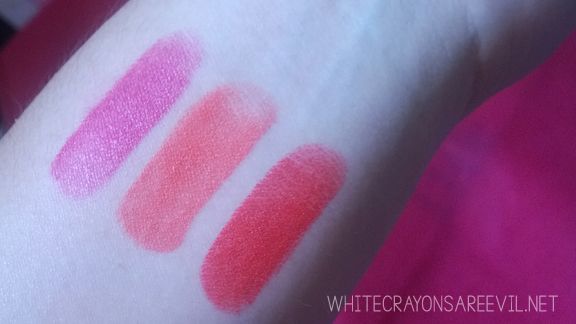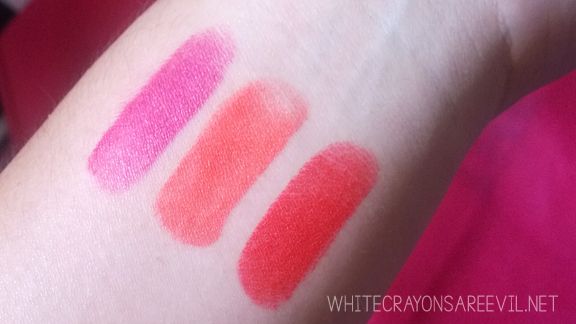 My thoughts:
They are highly pigmented. One swipe is enough to achieve gorgeous colors.
I thought the Mauve was just ok in the swatches I saw online, but it's GORGEOUS IRL!
The colors could also be too bright for some people. Not me, of course but for some. But not, BRIGHT-bright. Maybe if you're transitioning into bold colors, try these.
The staying power's just ok.
This is matte, so it could be drying for some.
They have a certain smell. It's not completely horrible, but not as lovely as their lip glosses.
I think Super Beaute's still on sale. Better check out the IG account, @SooperBeaute.
I picked this up from their SM Manila Kiosk. Might be helpful for you: Sooper Beaute
xo, A