Eyes
I have high hopes for Pink Sugar's other products since I absolutely adored their Sugar Tint.
So, I went ahead and tried their Honey I'm Good Eyeliner Duo in Black and White, which I purchased from BeautyMNL for P349. I think that's too much considering my favorite eyeliner from Maybelline's less expensive than that.
However, I took into consideration that this is an "eyeliner duo", hence I get two… errr… eyeliners.
What made me purchase this is they have a black-and-white color. White or light-colored eyeliners are must haves, since you can use that to open up your eyes. I am currently using a cream-colored kohl I got from a BDJ box.
The black part of the eyeliner's a thin, felt pen. The white part's the retractable pencil.
Why not save mother earth by minimizing the size of the box?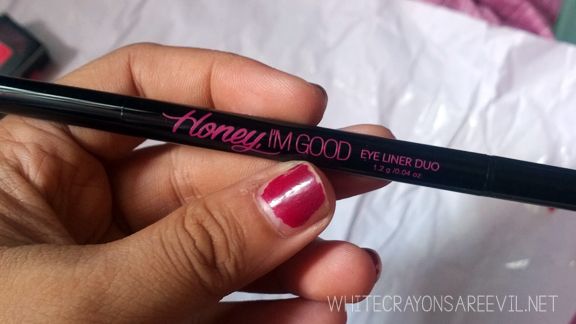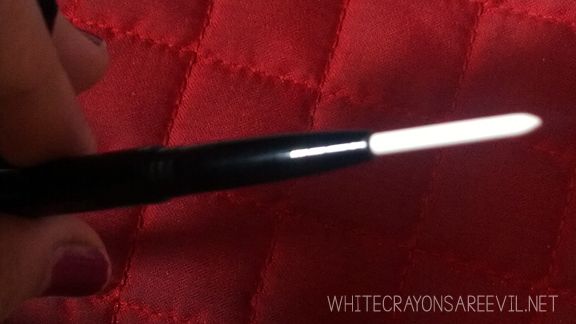 Anyway, I was so excited to try Honey I'm Good Eyeliner Duo in Black and White.
However, this really, really disappointed me.
No. 1, the while eyeliner immediate broke off.
Ughhhhh. Not more than five minutes out of the box and it broke off. My cheaper Avon eyeliner -which I am not a fan of- is more durable than that.
No. 2, the while color just won't transfer.
On the left, you'll find a swatch after I rub it on my skin a gazillions of times. On the right, a one-time swipe.
Having a hard time seeing anything? Exactly.
So, no, I am NOT going to use that on my waterline.
(ok I did, because I REALLY WANTED THIS EYELINER TO WORK but the white did NOT transfer AT ALL. What a waste)
I am REALLY disappointed with this eyeliner. I should have gotten the NYX pen eyeshadow in Milk, or get another one of those cream kohl instead.
However, since there are TWO liners in this one stick, there's still hope!
But look. Only after an hour, after my commute from home to the office…
No. 3, so, so messy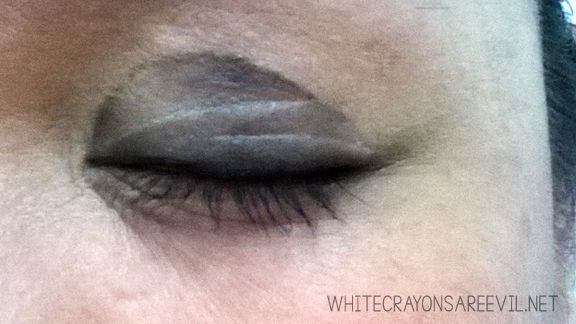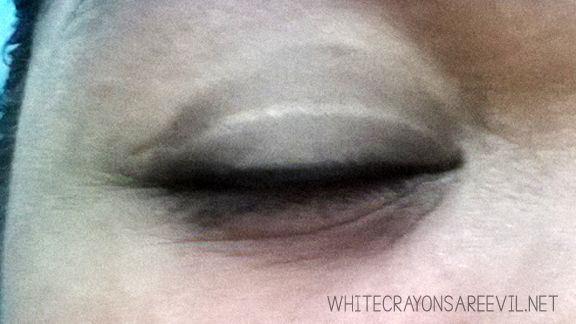 This does not happen to the L'Oreal Paris Superliner Blackbuster I have (only felt tip pen I own).
(yes, I did wear a primer)
In context, this is what my lids looked like with the L'Oreal Superliner after hours outside, under the the scorching hot sun, and after I commuted from Pier are (YES, PIER!) to Kamuning.
Gaaaaah it's a shame it didnt work for me. Application was sooo easy, also the idea of having two eyeliners in one is veryyyyy handy!
Can I have my money back please? 🙁
EDIT JAN 2016:
Ok, so I revisited this liner because I REALLY REALLY REALLY wanted it to work.
First, the white part is a lost cause.
HOWEVER, I WAS ABLE TO MAKE THE BLACK ONE WORK!
I'm sooooo happppyyyyy.
The trick is to let it dry. Like wait for maybe 5 minutes before curling my lashes and applying my mascara.
Also, apply as thin as possible.
I do have a constant need to check if my liner's ruined everytime I wear this, but hey at least I made it work!