Filipino Food
,
Food
I wrote a review of Full Belly along time ago, and today, we went there to grab a hearty lunch, and I decided to post another review.
Give credit where credit is due.
(and to make it extra special, I'm using the snapchat photos I was sending to J during the lunch. I am SUCH a millennial. Hahahha char)
This time I ordered 5 Spice Pork Belly (Php 285 with drinks) which is included in their Executive Lunch lineup (which is only available at certain hours. Was it 11am to 3pm?)
First all, the iced tea was way better this time. It had more taste, and it was less watery. I told M that this is my second fav iced tea so far (next to Wendy's awesome iced tea).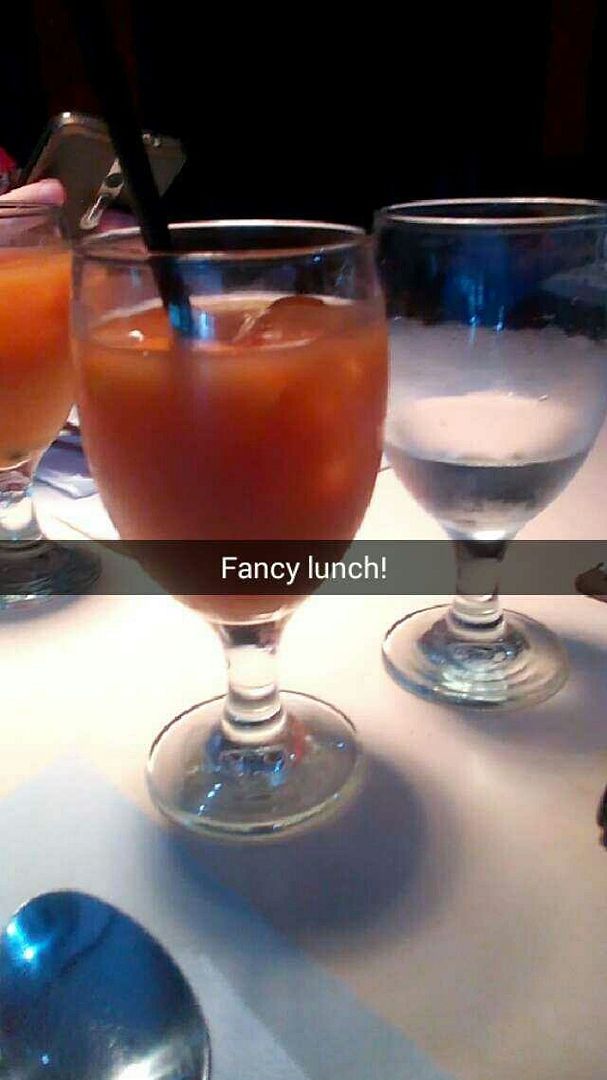 My 
5 Spice Pork Belly
was divine. Yes, it's a little pricey, but I really think it's worth the almost-Php300. The pork belly was HUGE, like maybe a handful. But the best part was it has actually more meat than fat. Oh joy!
The better than best part (bestest?) was the meat was also very juicy and tender. I think it lacks salt, but that's totally fine, since it did not overpower the whole meal (Also, i'm cutting down on my salt intake so less guilt yey!).
The vinegar and the other dark sauce pretty much gave the dish an extra umph. I'm in love, you guys.
The shanghai rice was ok, it has a mild mixture of asian flavors. However, quantity was a bit small. I really don't know – maybe the pork belly was REALLY HUGE? The pork belly was love.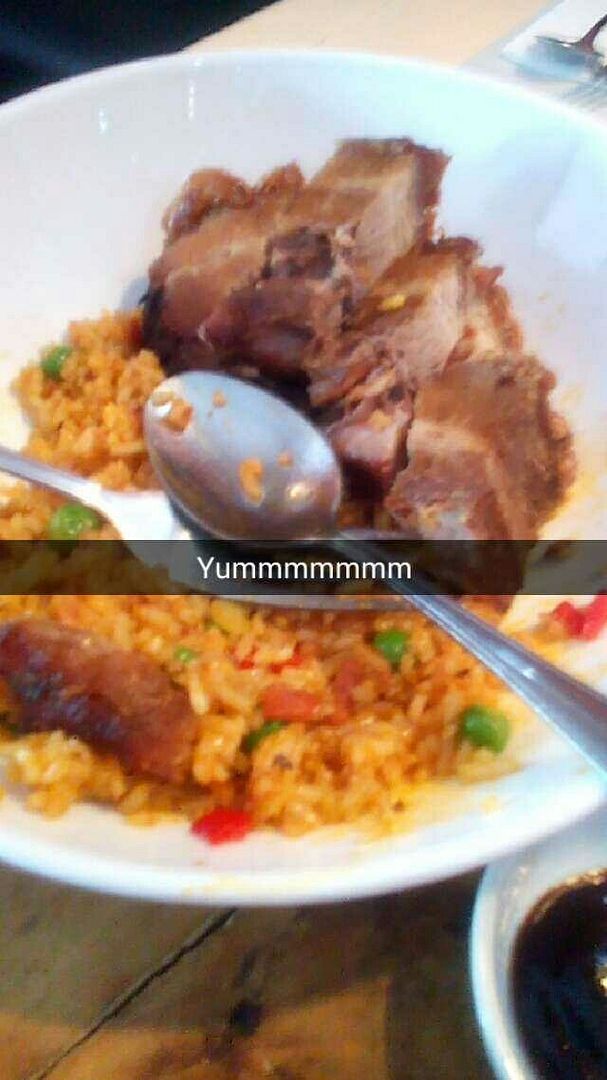 Here are better photos. Sorry, I had my Android with me that time and I left my phone with better camera at the office because I was exchanging snapchats with J and Windows is not cool enought to have the app.
5 Spice Pork Belly, Php 285:
Crispy Pork Belly with Shanghai Rice, Black Vinegar, and Hoisin Dip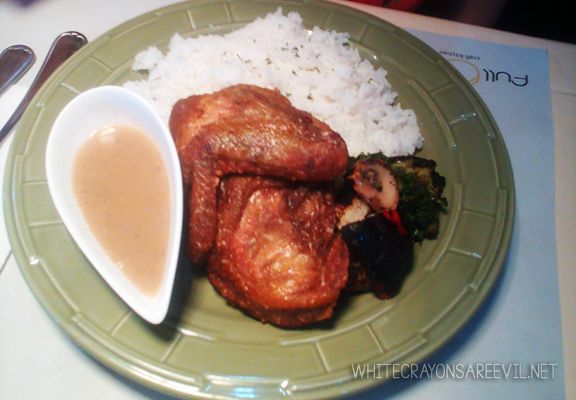 Quarter Chicken Confit, Php 210: Quarter Chicken, Roasted Veggies, Milk Gravy, Rice
The chicken was M's order. She told me it was ok. I'd order that next time.
I would love to bring J there if we're feeling a little fancy. Like Iggy Azalea.
=================
So I'm obsessing over SnapChat. I only have two snapchat friends, J and T whose first snapchat to me was from Korea. South ha.
Too bad SnapChat's not available at Windows Phones, so I just have to use my secondary, very chaka android with "just ok" cameras
I am honestly considering getting a new phone for snapchat! HAHAHAHAHA
Add me please! @aikalog 😀