Tools
Yes. This blog entry is pretty much a self-mockery of my stupidity.
To be fair to me… nope there's no excuse. Hahahaha!
So, meet one of my lippies, the Nyx Jumpo Lip Pencil in Hot Red (704).

I used this as an alternate to my Nyx Matte Lipstick (Pure Red). Even if the lip pencil does not leave a matte finish, I still adore its color and amazing pigmentation.
For a long time now, I stopped using this because I thought that I already finished it.

The pencil's not retractable, so I thought "Meh, I already got my money's worth", since this is SUPER pigmented and I only need little to fully cover my lips.
Then I started shopping for some lip pencils at BeautyMNL.
In every two MeNow lip pencils I buy, BeautyMNL gives me freebies. They gave me a pencil sharpener.
It made sense to give me a pencil sharpener since I am buying lip pencils.
Then I remember my much-adored Nyx Jumbo Lip Pencil.
Can I actually sharpen it?
Ready?

Ohhh it fits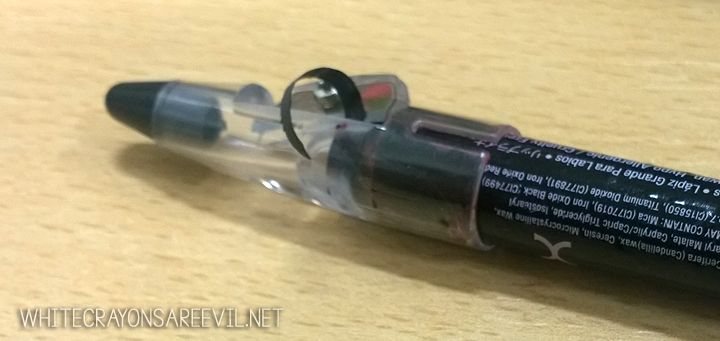 It's sharpening! HOLY COW!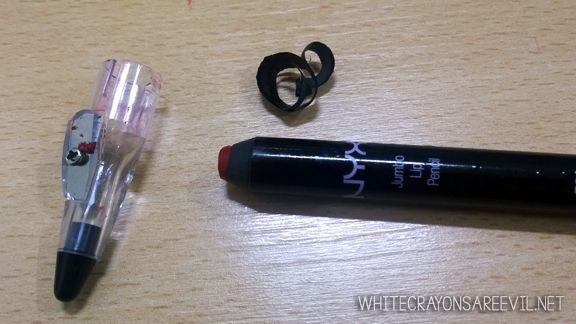 WHAT THE HELL?!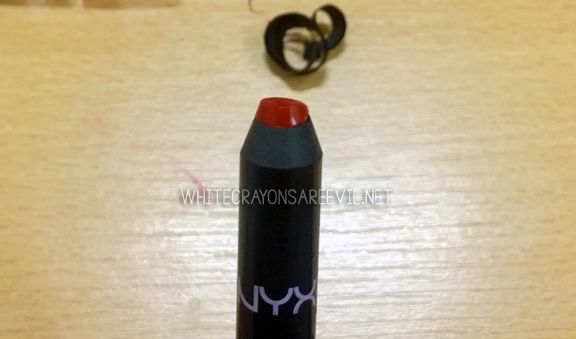 AHHHHHHH!
GAAAAWD I FEEEL SOOOO STUPPPIIIID!!!!!!!!!
The Nyx Jumbo Lip Pencil felt very plastic-y so I really thought I couldn't sharpen it.
GAAAAAAAAWWWWDDD.
Well, we learn something new everyday… right? Guys?
Please don't judge me 😐