Lips
I went to SM Manila last Sunday and went to the Maybelline stall. I asked "Do you guys have Mat11?", then I pointed at a black-capped vial of lippie that looked exactly like my Velvet Matte which I bought weeks earlier ay Watsons Isettan Recto (I'm so masa! Hahahha I bought it there because SM Quiapo had no stock at that time HAHAHAHHA #masa)
The ate SM Manila said that they do have stocks. Oh joy. Mat 11 is a pretty popular shade, and 5 of 6 Maybelline store I went to are out of stocks.
Ok, I may not be a big fan of the staying power and the mess of Maybelline's Velvet Matte line (read my review here), but I still got myself another shade, Mat12.
I absolutely love how the lippies made me look (which is fabulous), so why the hell not.
Plus, Maybelline's on sale until the end of the year! Argh! Demmet, Aika's lipstick obsession!
So, here's Mat12.

Here's a swatch

Here's what it looks like on me.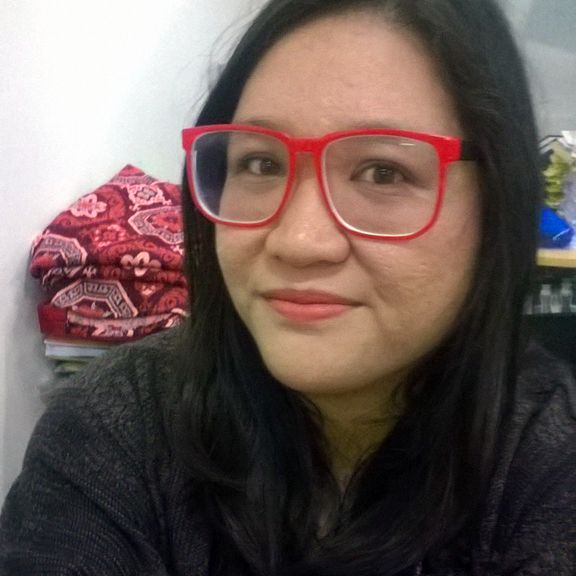 I have tons of bold and bright-colored lipsticks, so Mat12 is kind of a unique shade in my collection. At first, I felt a hint of disappointment that I bought it, since I am REALLY not a fan of 'blah' shades of lipsticks.
However, I grew to love the nude-y, peachy shade of Mat12. It made me look so fresh and simple. Even if I consider this a 'blah' shade, it still gave my face (or fez) some youthful glow and life.

Edit: so, AA literally stopped me earlier today and told me I looked "well-hydrated" HAHAHA!
Lovers of nude shades will adore this.
HOWEVER, I noticed a difference in the label of my two other Maybelline Mattes and this new one. I only noticed this after I got home.
My Mat 5 and Mat 11 are labelled "Velvet Matte", while my Mat 12 is "Vivid Matte Liquid"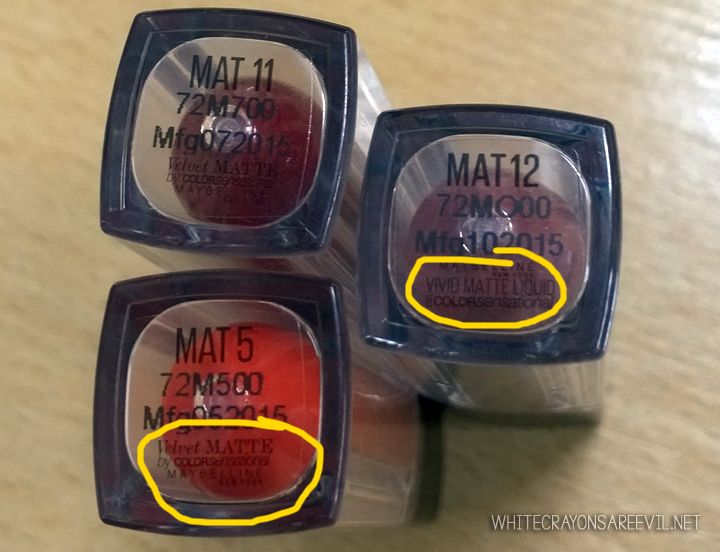 The packaging's the same, as well as the names of the colors available and their shades. I was also able to compare my Mat 11 with Vivid Matte Liquid's Mat 11, and they are identical.
I messaged Maybelline's Facebook Page about this, but there's no reply yet as of press time.
Edit: the Maybelline Philippine Facebook page just replied to my inquiry and THEY ARE NOT THE SAME! I repeat, THE VIVID MATTE LIQUID IS NOT THE SAME AS THE VELVET MATTE!
That's really weird.
I'm gonna update this post with a 'feel' comparison for you guys. please do watch out for that.
Edit again: for the sake of science (not really) i just put the Velvet Matte on the right side of my lips, and the Vivid Matte Liquid on the left. I feel no diference at all.