etc.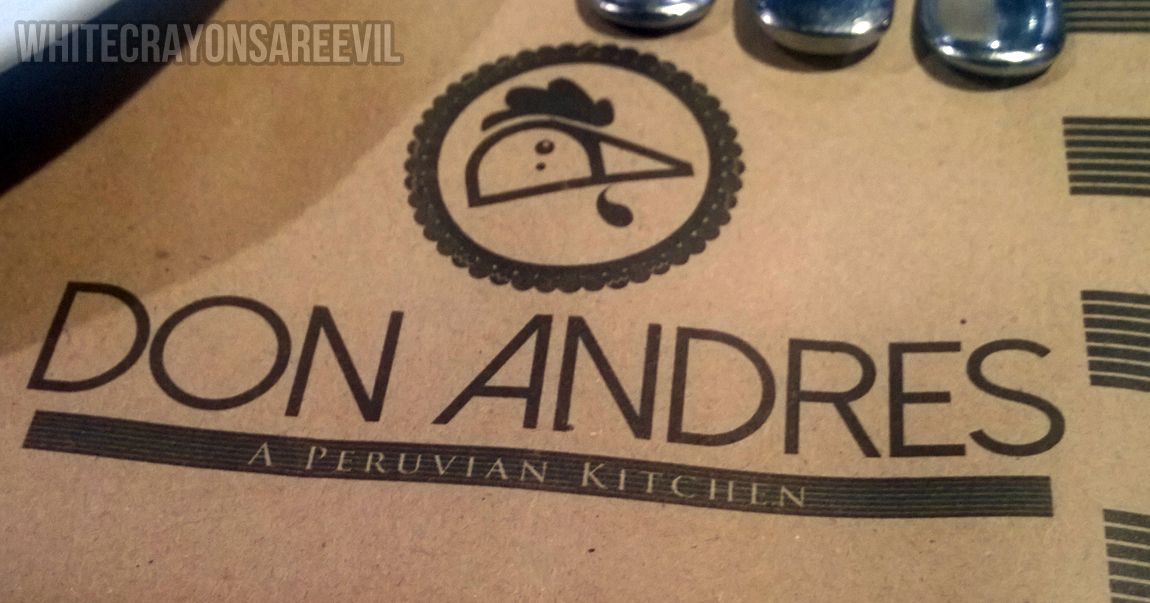 M, A, and I finally were able to try Don Andres Peruvian Restaurant in Sgt. Esguerra.
It was purely accidental – we were supposed to bring A to Lola Ote, but the place was full. So we decided to try the restaurant nextdoor, the Empanada Nation, and that too was full.
So, we checked out Don Andres, which was next to Empanada Nation. It was always compared to Señor Pollo, so that got me really intrigued.
The placed looked really small outside, so I was very much overwhelmed how expansive and lovely the place was. We were welcomed by overwhelming aromas of spices of what we could expect from the place.
Also, they serve alcohol. Yey! #lasengga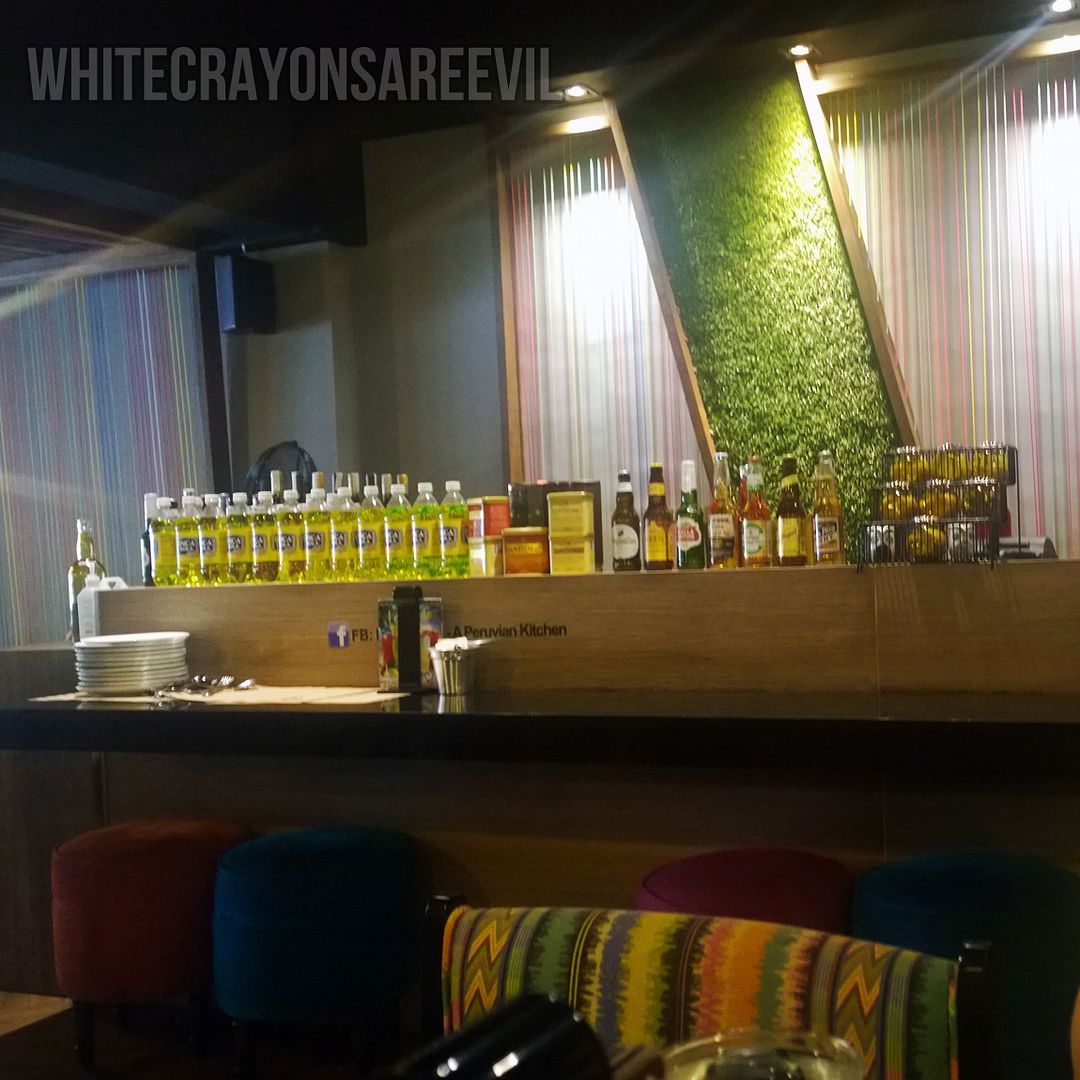 bar
For our Friday Lunch Extravaganza, Don Andres was not quite within our price range. But we were already seated and were quite hungry, so we decided to stay and try their most inexpensive food (ang chaka namin, diba?)

part of menu
We all ordered 1/4 Pollo Con Arroz O Papas Fritas (a quarter chicken with an option of rice, or fries or mashed potato), which cost Php 165 each, because it was among the few items in the menu less than 200. Huehuehue #cheapskate
We didnt wait THAT long before the food arrived, so that's impressive.
And when our lunch arrived, the sight of the pollo made me want to just jump right in.
But first, let me take a picture.

1/4 Pollo with mashed potato, Php 165
Yes, it tasted like it looked – very appetizing! I love how well cooked the chicken was, and it was flavorful but not overpowering so that you can still enjoy he three sauces that came with the meal.
The mashed potato was smooth and the salad was… ok.
Spicy orange mayo, chimichurri and aji green sauce accompanied our meals. I LOVED the chimichurri. I think it complimented the chicken best. The mayo gave that little omph to the salad, and the other green thing, the aji green, was just ok.
I would definitely order the half pollo next time.

Pie De Limon, Php 145
We also tried their lemon pie because A and M are BIG dessert fans.
I adored this. It was really more zesty than sweet, that's why I was surprised that I liked it since I love my pie sweet. You can enjoy the tangy taste of lime and it's very, very nice.
Overall, it was a nice experience. I would definitely bring my friends here the next time we cook up some dinner meet ups.
And next time, I am trying their alcohol.
Don Andres Peruvian Kitchen
Sgt. Esguerra Avenue,
South Triangle, Quezon City