etc.
I didn't like how the facade of Ninak in Kapitolyo looked. Their signage was just a white text/green background sign of "ninak" in a font that is pretty bleh.
So people who don't know better would not realize that something amazing is happening inside. Which is a pity because… SOMETHING AMAZING IS HAPPENING INSIDE!
M and I decided to eat for four people last Saturday to celebrate M's birthday.
We ordered the following:

Laksa (Php 320)and Nasi Goreng (Php 175)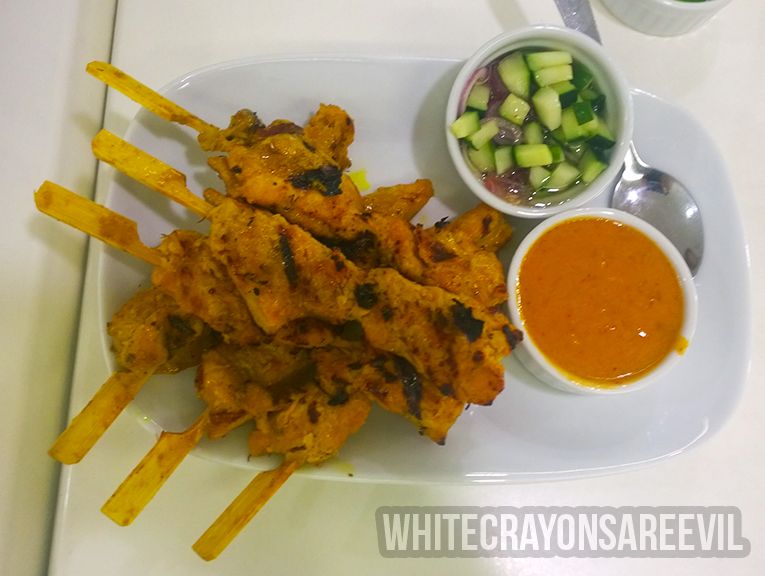 Chicken Satay (Php 270)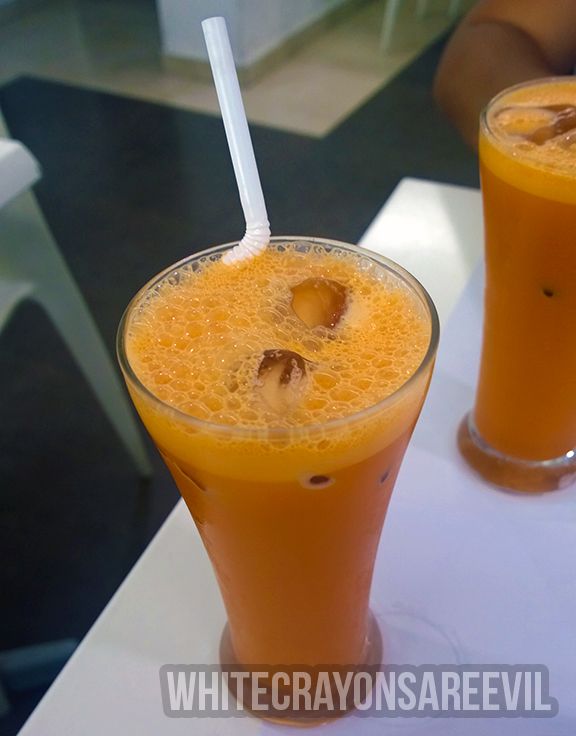 Thai Iced Tea (Php 90)
I particularly loved how attentive the waiters were, like they were ACTUALLY happy to serve us our lunch. It's very refreshing, to be honest. The services felt very personal.
Anyway, on to the food!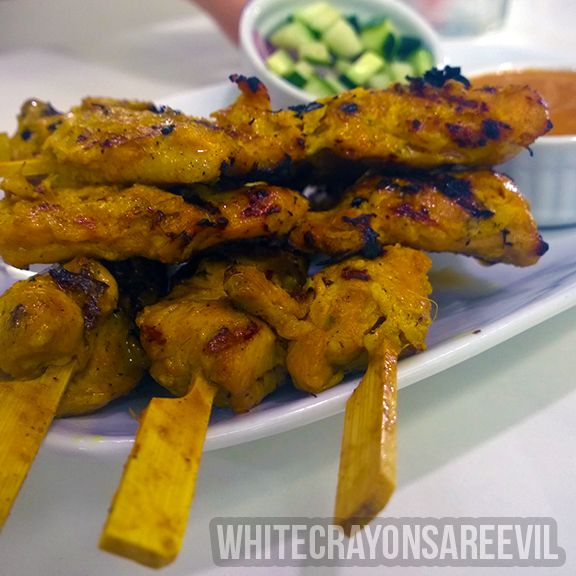 The Chicken Satay ("Skewered chicken chunks marinated in traditional satay spices with cucumber relish, spicy peanut sauce") itself was ok – tender and juicy and cooked just fine. The peanut sauce that came with it added magic to the meal. It was so very flavorful, it's like there's a dance party in my tongue.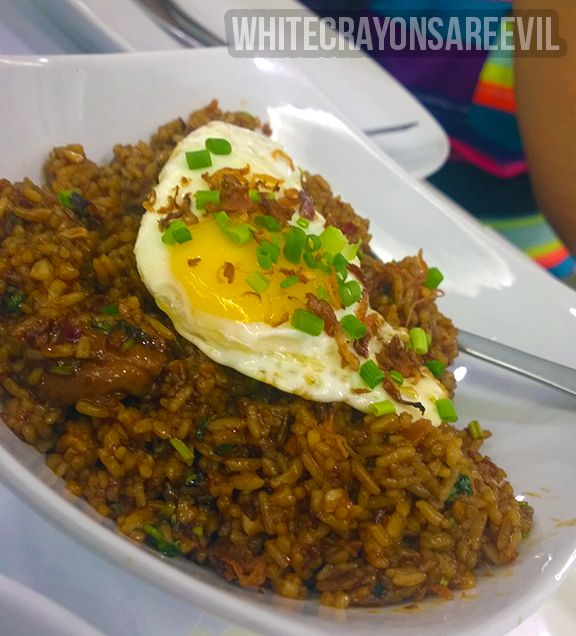 The Nasi Goring ("Indonesian fried rice with chicken topped with fried egg") was – for a lack of better term – magic. I am not exaggerating here. It's a rice meal in itself and it was not without flavor. On the contrary, the rice's flavor was so powerful that you won't mind eating it without any viand. A serving is probably good for three or four people. Or two if you're M and I.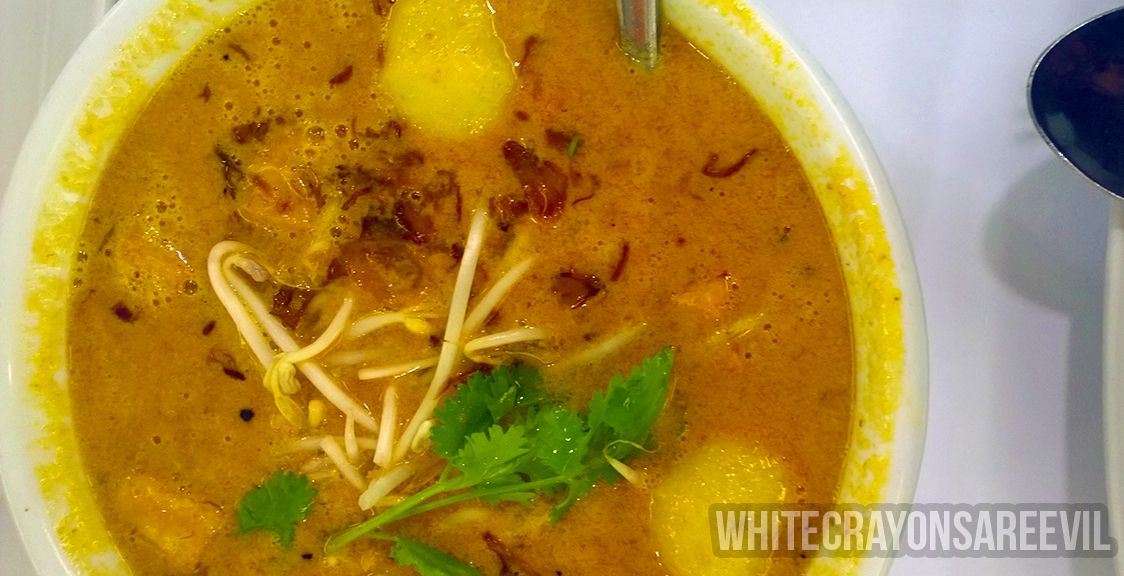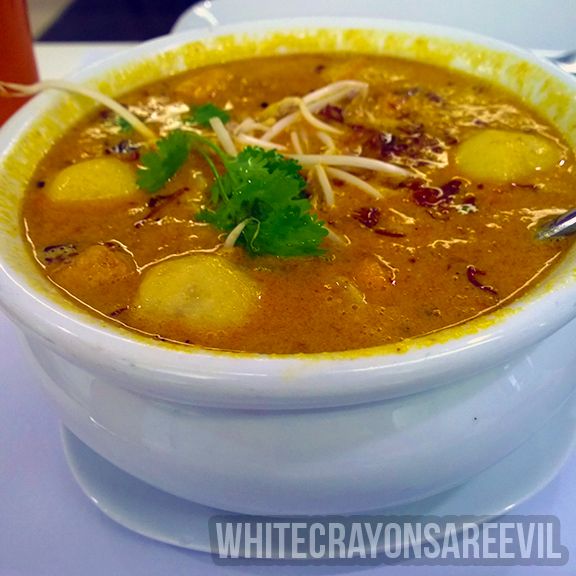 Last but definitely not the least, their Laksa ("Traditional Malaysian coconut curry soup, with squidballs, chicken fillet, shrips, boiled egg, rice noodles and tofu garnished with bean sprout and cilantro").
My God, I adored this so much. The serving was VERY generous, the soup was creamy, and the flavor was immaculate. There was a point in the meal when I was SO full already, but I kept on tasting the Laksa because it's just so heavenly.
I would HIGHLY suggest that your try the Nasi Goreng and Laksa separately. When we were eating, there were A LOT of flavors going on that our palates were highly overwhelmed. Maybe eat the Laksa on a Saturday and the Nasi Goreng with whatever meal you fancy on a Sunday. I think you'll appreciate the flavors more that way.
That being said, yes, I will be back 🙂
Ninak
East Capitol Drive,
Kapitolyo, Pasig City
(Kapitolyo is a very confusing place, direction-wise. Ninak within near Charlie's and SUPER near Ramen Cool)
They're only open on certain times, like lunch is served at 11am to 3pm, I think. Best to contact them first 🙂