etc.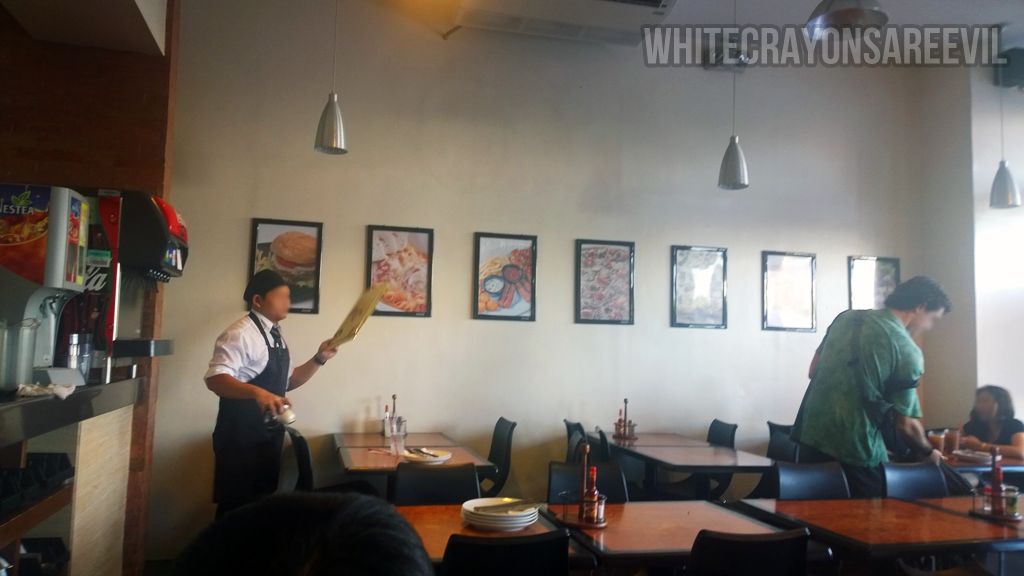 Aveneto is my go-to, fail-proof place to eat. They have a branch in SM San Lazaro (worst mall ever), and I absolutely love the close proximity it has to my house.
Anyway, before S and screamed our hearts out at the Backstreet Boys concert, we grabbed an early dinner at A Veneto Pizzeria Ristorante at the SM Mall of Asia.
S and I ALWAYS eat for four. That's our thing. Seafood Island is our staple date place. We can eat a serving for 3-4 persons just for ourselves. I brought S at Aveneto because I wanted to show S the awesome large servings of the resto.
We devoured the following: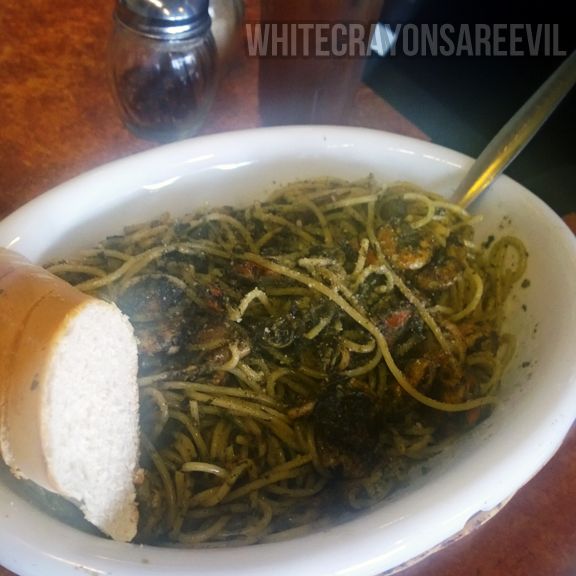 Nut-Pesto with Seafood (Php 335)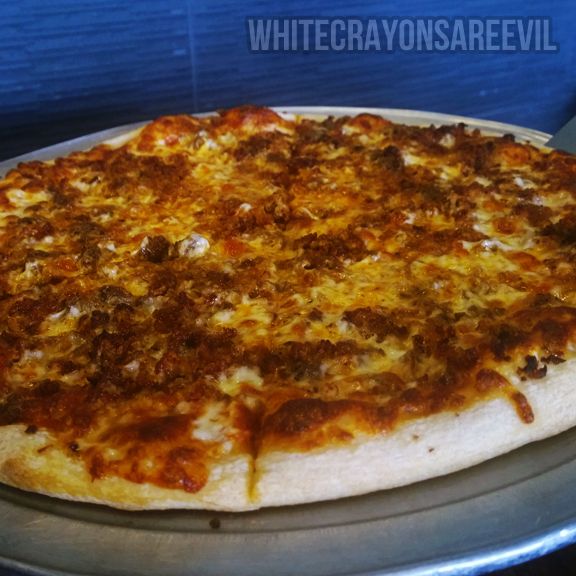 Bacon Cheeseburger Pie (medium, Php 420)
Refillable lemonade and iced tea are Php 95 each
The verdict? Let me paint you a picture (sort of literally)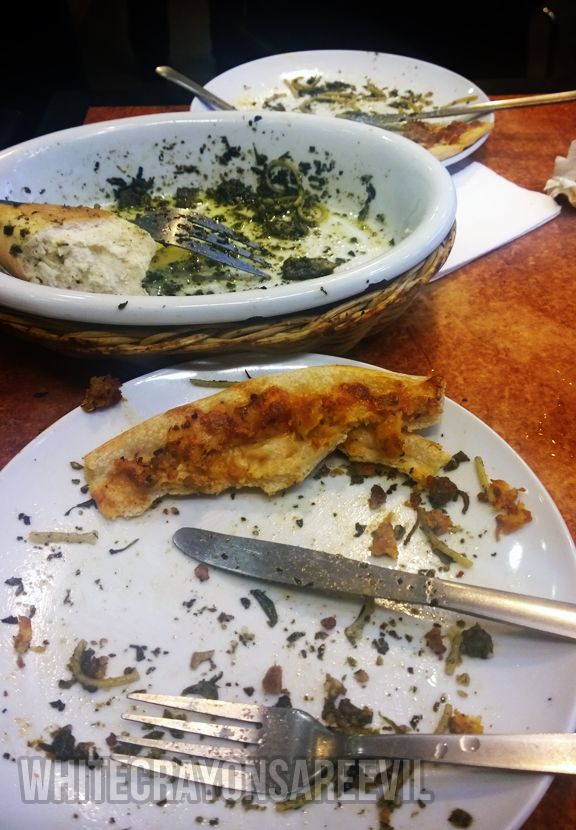 We were soooo full we were not able to finish the whole pizza. I told S to just bring it home to Tita Belle.
Aveneto Napoli Pizzaria
Ground Floor, Mall of Asia Complex (MOA)
Pasay City