Middle Eastern Cuisine
When I saw that a
Mister Kabab
opened in Mezza Residence right next to Save More in Sta Mesa, I was really ecstatic. I pass by this place everyday, and I am glad I don't have to go to West Ave or even UP Technohub for a fix of awesome kabab.
The place was…. bright.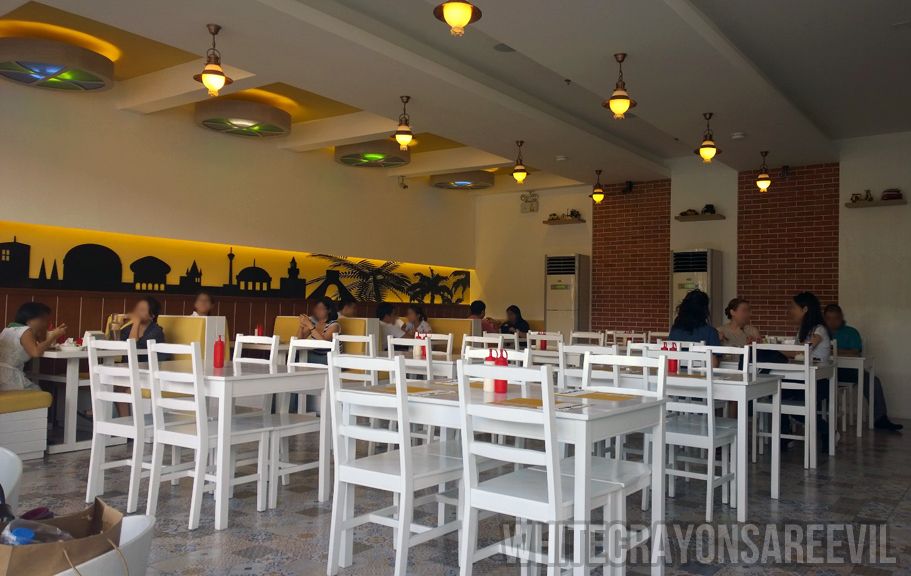 As opposed to the dark-colored furnitures in the West Ave branch, their Mezza branch has very much white interior. It looks very clean.
There were very few people on a Saturday lunch hour. Most of their customers were the doctors from the nearby hospital, and probably the foreign residents upstairs. And me. Of course, there's me.
I ordered their Sizzling Keema, which was served with plain rice.

Sizzling Keema with rice (Php 175 + 10% service charge)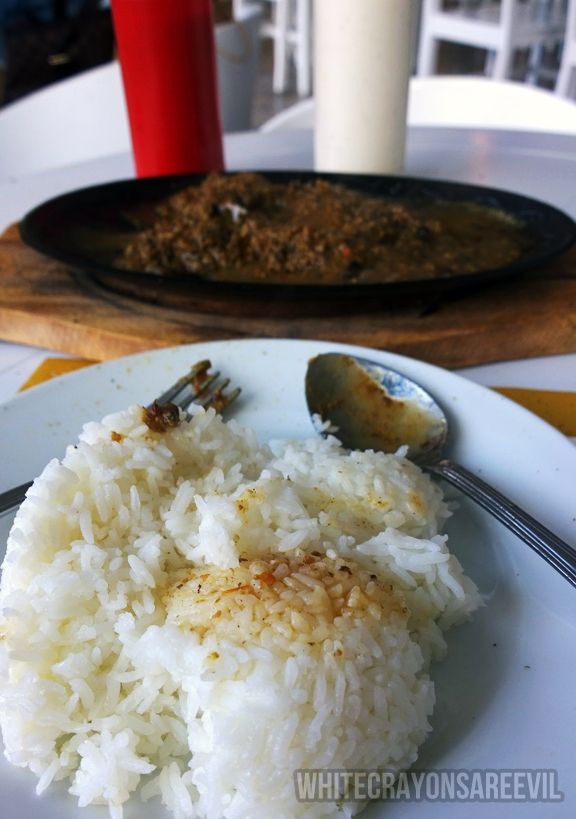 The rice
The dish made some sizzling mess all over the place. Maybe that's why the darker furniture made sense. Note to self, do not wear white if you have a plan on ordering their sizzling meals.
I loved it. It was spicy, and generous in serving. The gravy was separated, so you have the option to moderate the quantity you'll put in your Keema.
To Go
Since I was on my way to my weekend duty, I decided to buy "snacks". Ultimately, I was not able to eat them at the office because I was so full from the Keema already.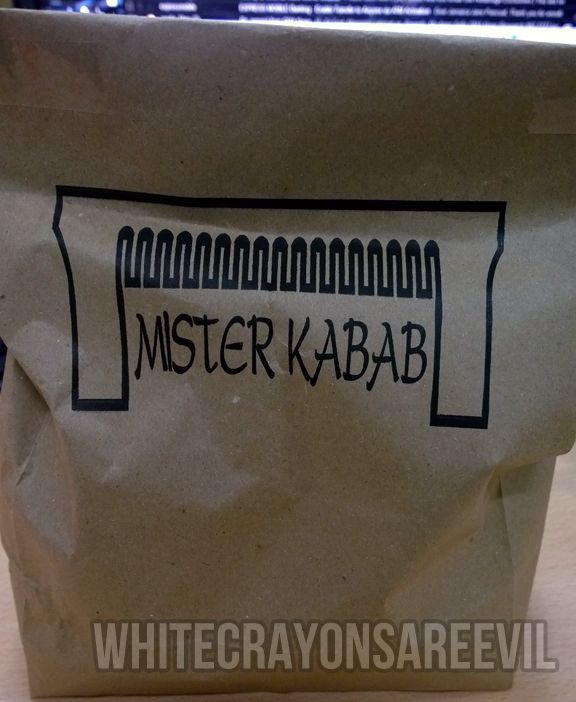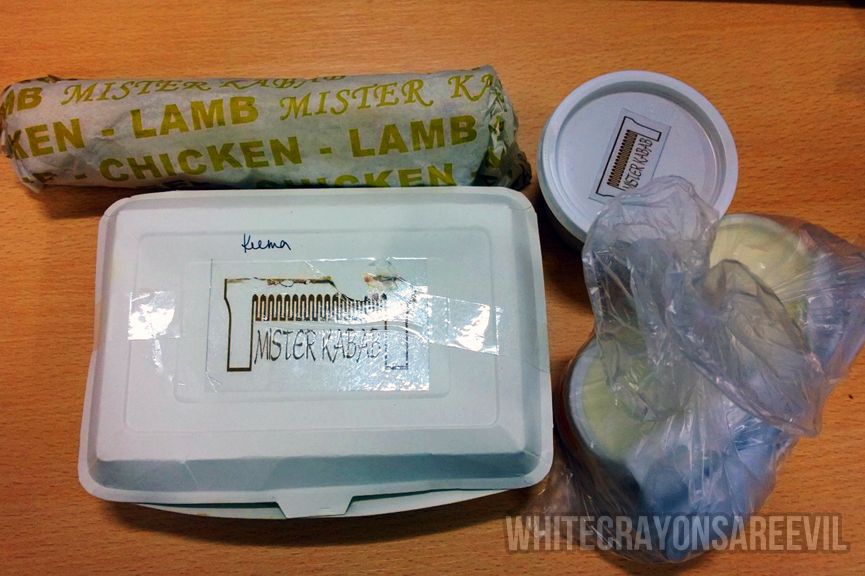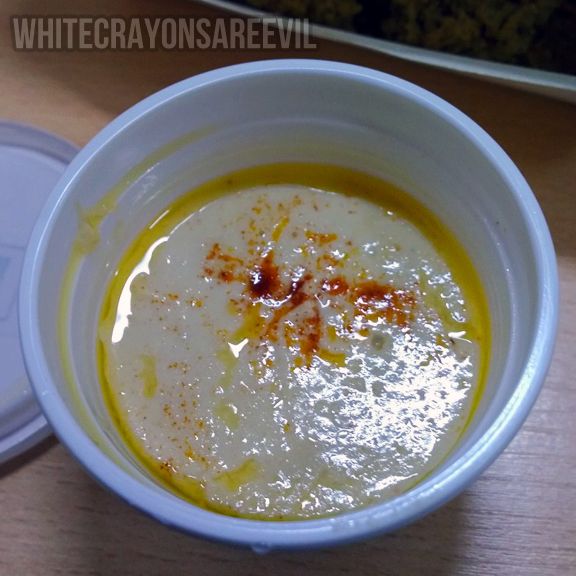 Hommus (Php 130)
First, the Hommus was very small in quantity me thinks.

too little for 130?
I wish there's more than half of cup of it.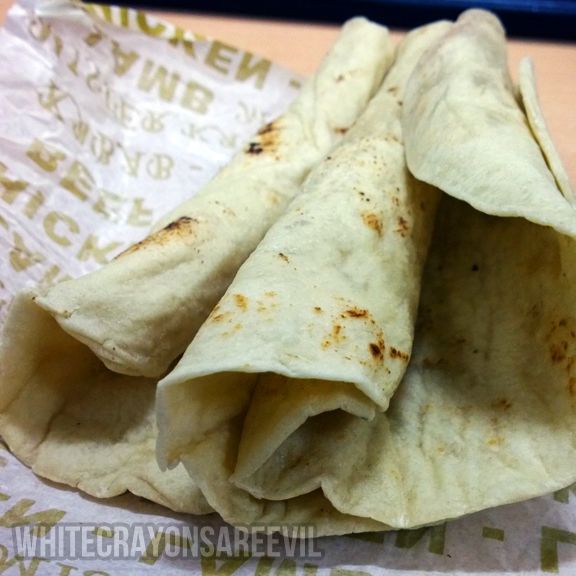 Pita Bread (Php 20)
I ordered two extra pita breads, so there were a total of three. Maybe the Hommus came with a pita bread.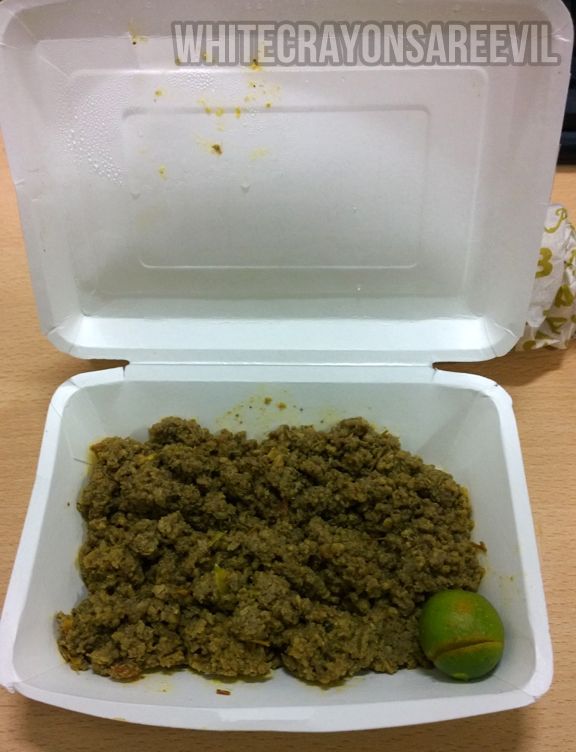 Keema (Php 110)
I also opted for a non-sizzling keema. I adored this, especially if you mixed it with the calamansi and the spicy sauce. This would probably work with three orders of pita breads OR two serving of rice. So, this much is very good for sharing.
I'm just really happy that there's a Mister Kabab branch on my part of the city. Yey!
Mister Kabab
Mezza Residences
Aurora Boulevard Corner Araneta Avenue
Santa Mesa, Quezon City
Zomato