etc.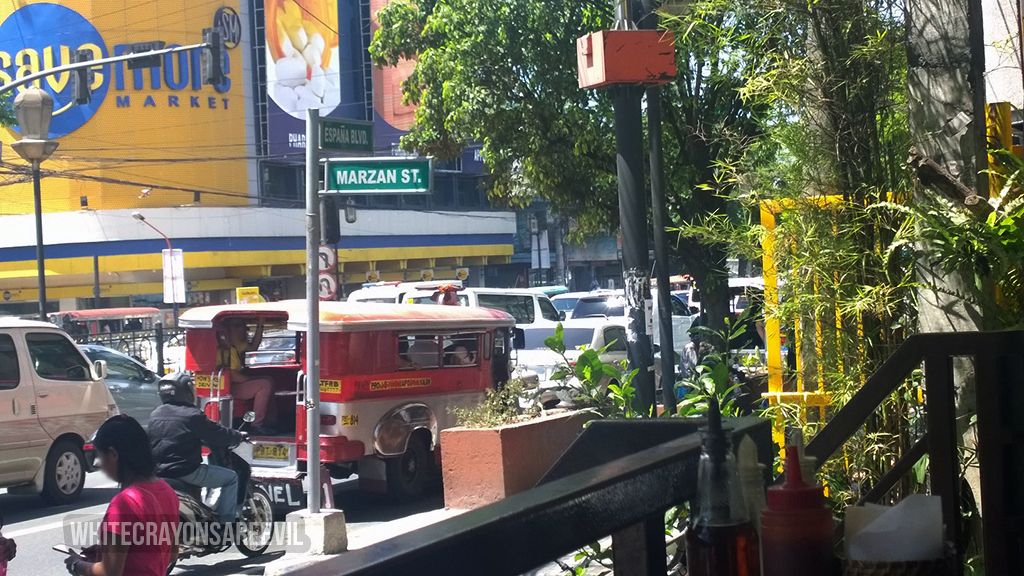 Supreme Tapa is located at Espana Ave, cor J.Marzan St., Sampaloc, Manila. It's quite a long walk from the University of Santo Tomas and Ramon Magsaysay High School – but nothing you can't manage.
Another landmark is the Save More in Espana. Supreme Tapa is almost in front of that.
Anyway, the place is an open-area restaurant (more accurately, a 'tapsihan') very near a major highway, with wooden long benches and tables. I don't trust Espana Ave (read: snatchers), so I would be very careful with my valuable if I were you.
Even if there's no AC, Supreme Tapa did not feel uncomfortable at all. On contrary, it was very cozy. When I went there it was a gazillon degrees outside (rough estimate) but I felt comfortable.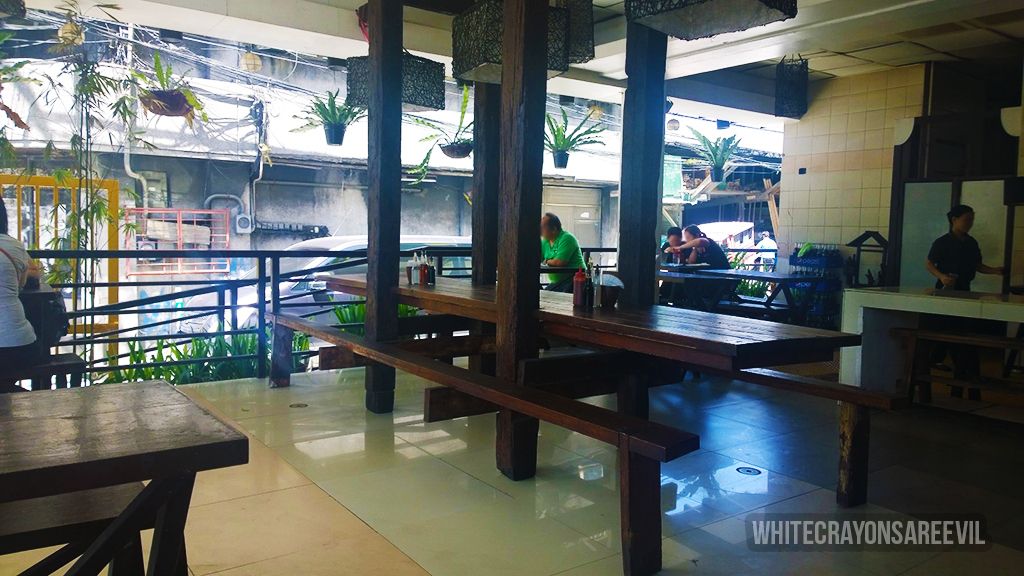 There were a lot of items on their menu, but I settled for their tapsilog. They are not called "Longganisa Supreme" or "Liemposilog Supreme".
I thought I was going to wait for a long time, but my order arrived quickly. It helped that it was aroung 10:30 in the morning, and there were only less than ten customers.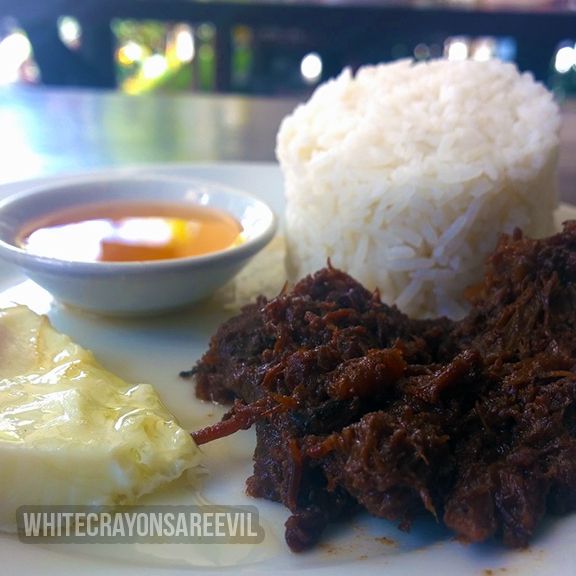 Tapsilog, Php 55
Their tapsilog's flavorful, but not overwhelmingly so. I loved it. It was moist, and generous in serving. A hungry person can eat this with two or three servings of rice.
The spicy vinegar that came with the tapsilog made it more special. I loved how complimentary the spiciness of the vinegar was to the hint of sweetness of the tapa.
Among the biggest advantages of their meals were the prices. I can't remember an item in their menu that costed more than a hundred pesos. A+!
Will I go back? Definitely. I would like to try their other meals as well.
(PS. they have various branches around the metro)
Tapa Supreme
Espana cor Marzan St.,
Sampaloc, Manila
Facebook