etc.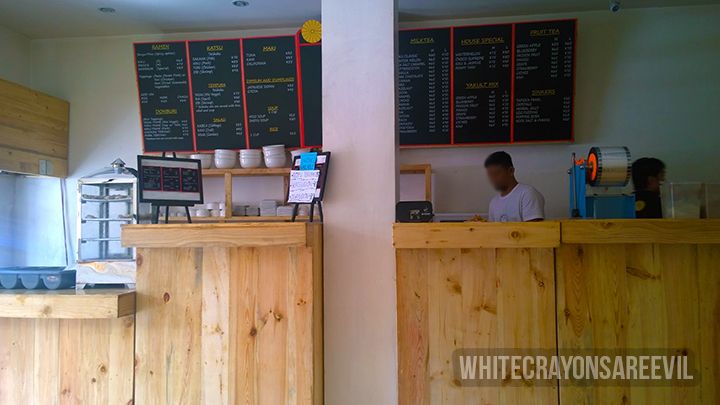 Kiku is a new cozy-looking japanese-slash-milktea place in front of the University of Santo Tomas in Manila.
I was a little bit curios with the resto because I don't know any decent ramen place around the area (where I live, BTW), so the idea of a place where I can get a quick fix of ramen within walking distance made me excited.
Well, I was disappointed to be honest.
First, the place was.. loud. I don't know if it's the acoustic of the room, but I can practically hear what the girls three tables next to me were saying. Plus, their sound system/music was REALLY loud. I did not complain, though, since they were playing some cool songs from my days (like Aya-era Imago songs).
So, ergo, great taste in music, but very loud.
I need to mention as well how bright the place was. I loved it. The claustrophobic in me was happy.
The food: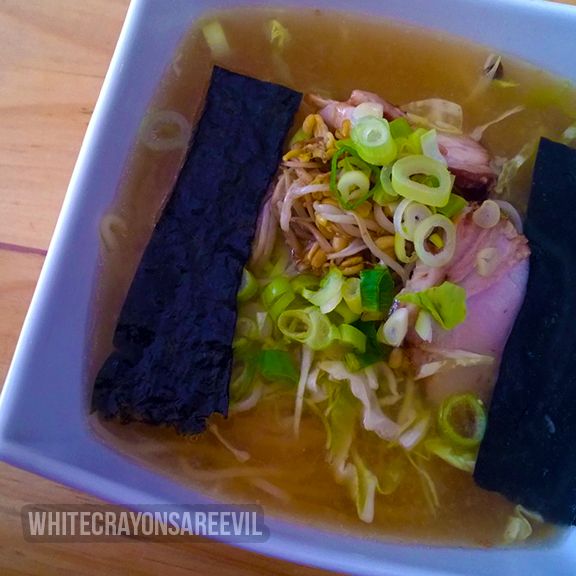 "Ramen", Miso with Pork Roast, Medium, with extra seaweed strip Php 75 + Php 10
It was… meh – not even that hot when it was served. I particularly remember agreeing to a "spicy" ramen when my order was taken, but I think they forgot, or their idea of "spicy" was "placebo effect".
The only tastes that made sense were the spring onions and the roast beef. There was no spice, very bland taste, the noodles were instantnoodle-like.
Can you just imagine my disappointment? I was really expecting something spectacular.
Well, with THAT price, I think I have no right to be disappointed. But next time, I'll just cook myself an instant noodle. I kid you not.
Do I sound super harsh? Yes.
Anyway, I also tried one of their rice meals: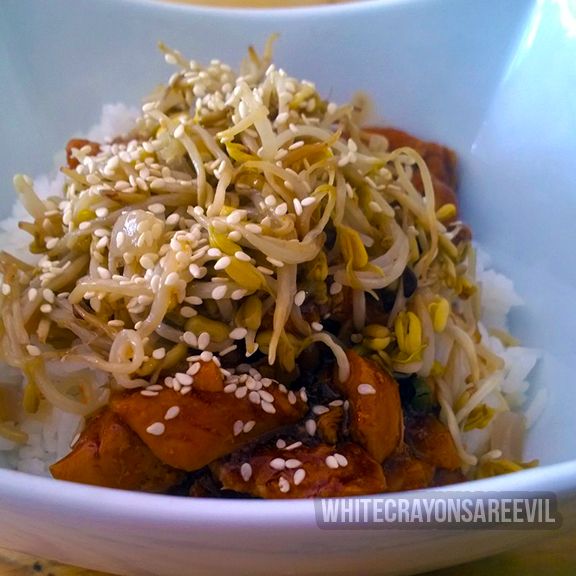 Pork Tonkatsu, Php75
This I liked. Well, almost love. I can go back to Kiku just for this. Sauce was not too sweet and salty. The pork was tender. Serving was ok for its price.
If Kiku's target market are the students, then they are doing a good job. The place is good for large groups (very spacious), and their menu items are really super inexpensive, and rice meals (at least the one I tasted) are not bad at all. I just wish they'll do something about their bland "ramen", though.
Menu: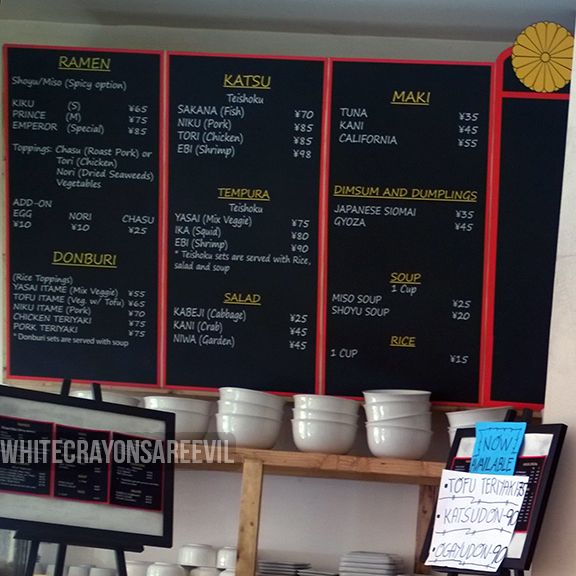 It's kindov pretentious to use Y instead of Php, don't you think?
They also have milk teas. I will try these later.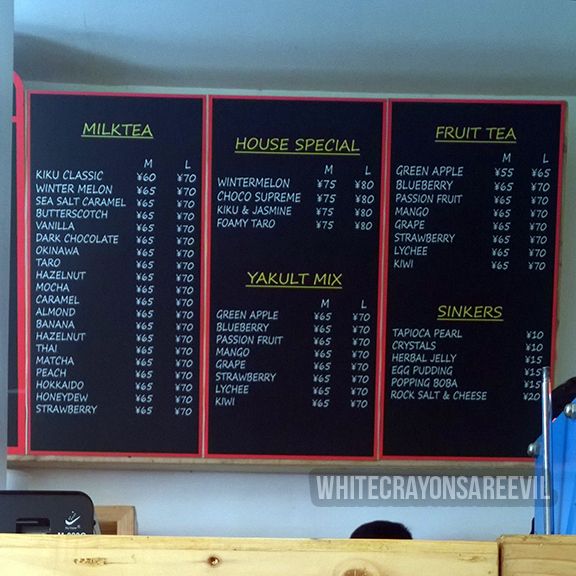 Kiku
Espana Boulevard,
in front of UST
Sampaloc, Manila