etc.
After our Spicy noodles indulgence, we went ahead and treat ourselves to some desserts.
We went to this place, Pi Breakfast & Pies, which is located next to Pino/Pipino and infront of the famous Don Day Korean Barbeque, in Malingap St., Teacher's Village, Quezon City.
Interior:
The place is small, but not uncomfortable.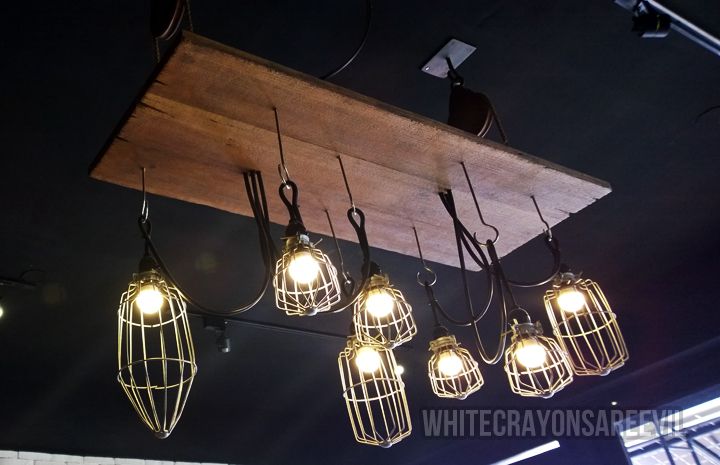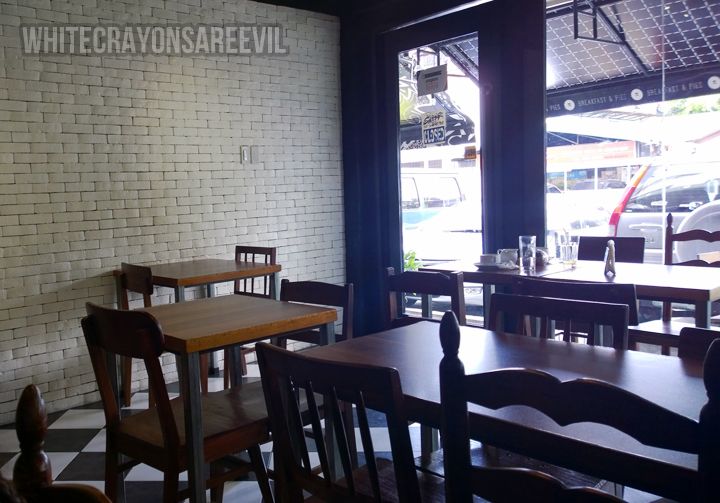 Dessert
I ordered a pie called Smores, and it was heavenly. Also, very sweet (so avoid this if you're not a big fan of super sweet stuff).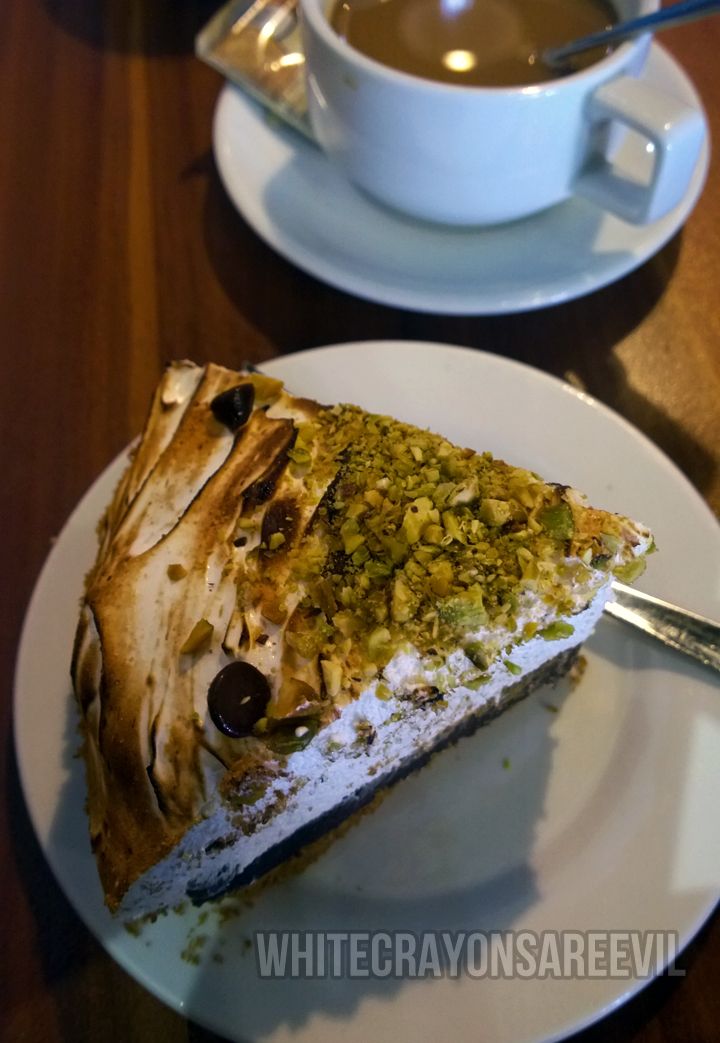 Smores, Php 145 per slice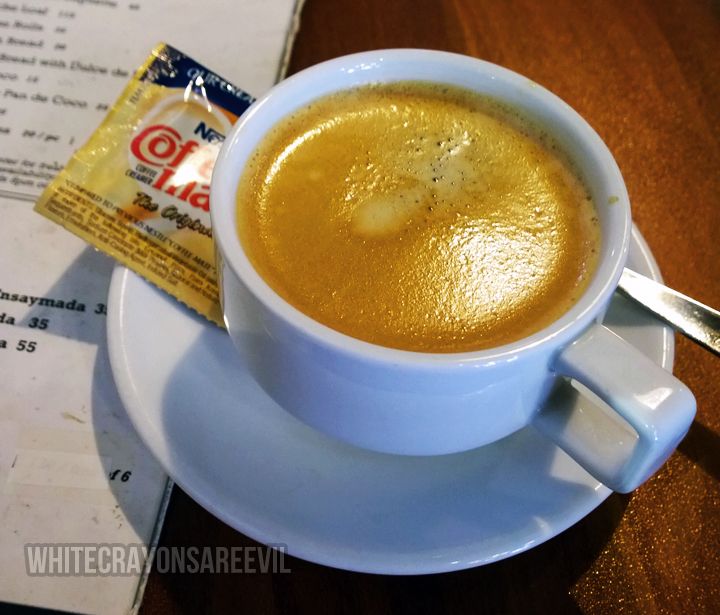 Coffee
Menu:
They also offer non-dessert food, BTW.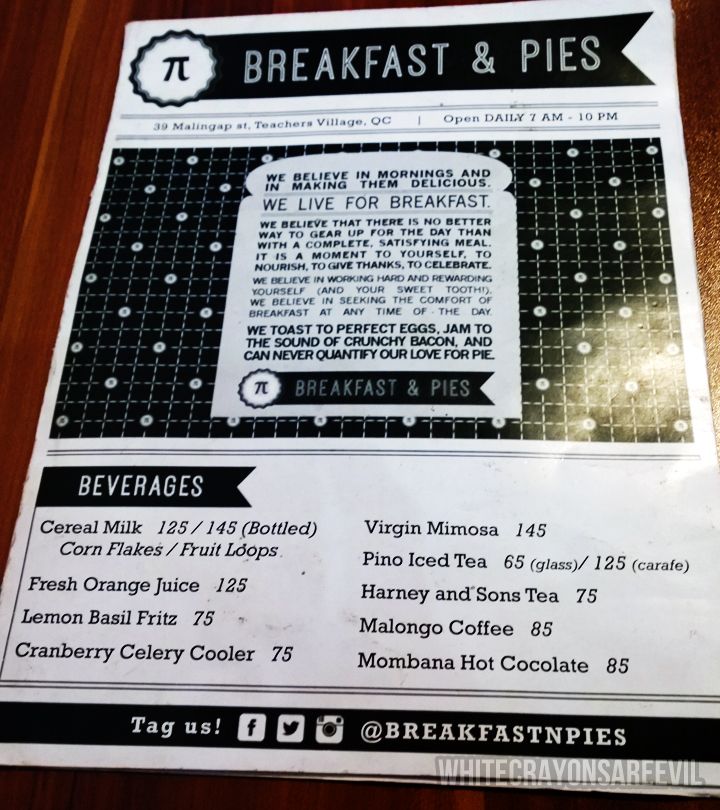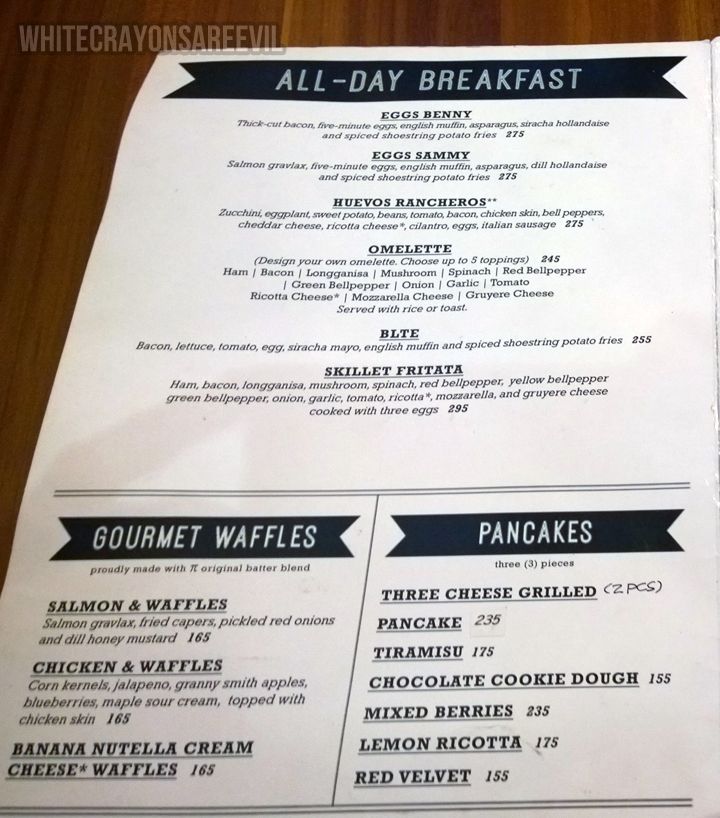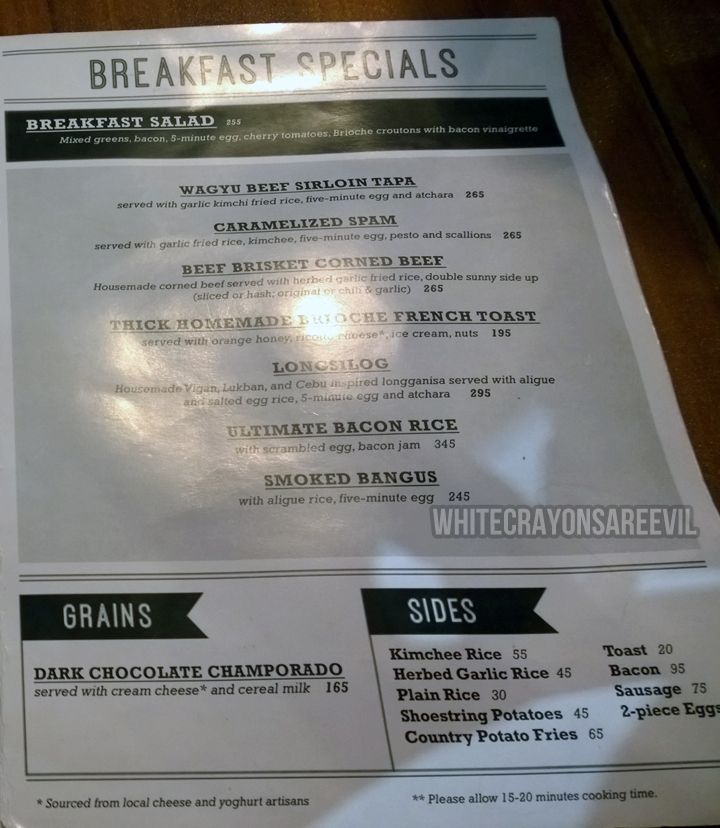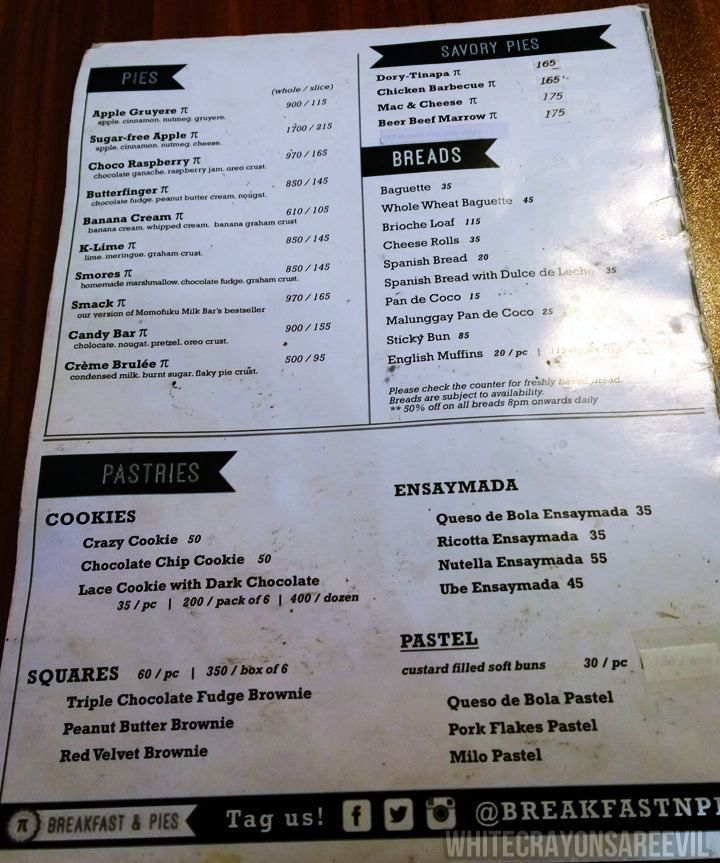 Pi Breakfast & Pies
39 Malingap Street, Teachers Village
Quezon City