etc.
I've officially declared myself a Quezon City girl years ago, yet I am not very familiar with the Teachers Village neighborhood. Good thing people who I work with are.
MP suggested we try Caution Hot! Spicy Noodle House, a small noodle house in the center of the crazy food haven district. The exterior of the place does not spell 'fancy' or 'something amazing is happening here!' at all, so it's really easy to miss the place.
The inside was simple, cozy, and clean. The place is small, but the benches are huge, so no uncomfortable moments there.
Interior: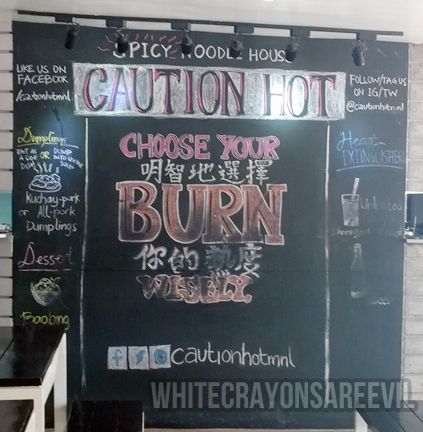 How to order

Menu is pretty straightforward

First you choose your toppings

Then, you choose your broth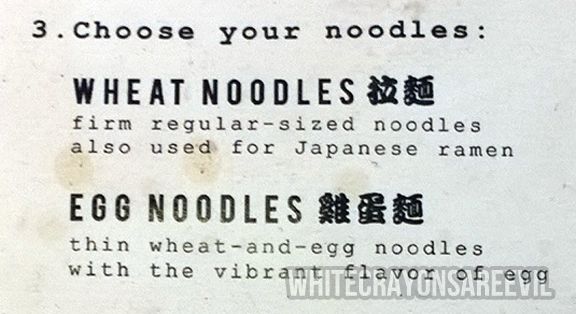 You choose your noodles

Sidings, drinks and desserts are also available

Finally, you choose the level of hotness
Food:
I chose Seafood+Szechuan+Wheat+1st degree. MP let me taste the 2nd degree burn, and the difference was huge. I'd try the 2nd degree next time, though. It had a lot more personality.
I REALLY liked my choice. The taste was not that strong and overpowering and serving was very generous. As I've said, I'd try 2nd degree burn next time, but 1st degree was already spicy (note to you guys!).
If you're not a fan of spice, you can tell the servers that.

Only costs Php 205

Serving is good for sharing!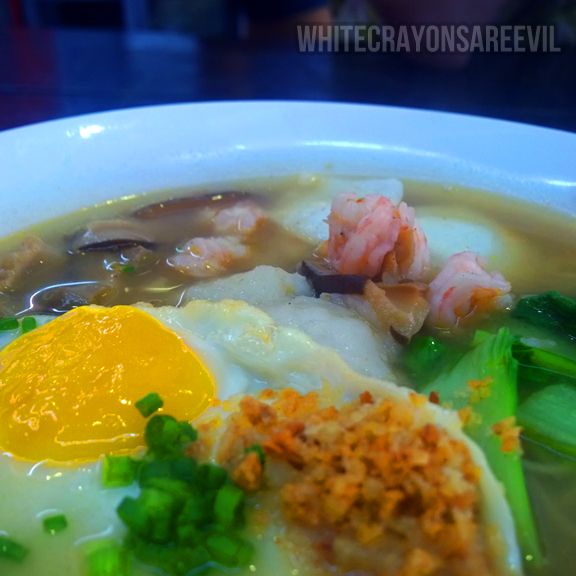 Plenty of noodles and toppings!

The End
I highly suggest you try the place, guys.
Amazing taste + affordable + good serving size = winner by default.
I'm bringing M there next time!
Caution Hot! Spicy Noodle House
Magiting St, UP Teacher's Village, Quezon City
(I asked UP Village queen J how to get there via commute, he told me to ride a tricycle from Philcoa or Heart Center)