etc.
Because of the suggestion of MP, M and I ate at Luna J Filipino Gastropub located at Il Terazzo, Tomas Morato, Quezon City.
On a side note, I noticed how quick the restaurants in Il Terazzo come and go. Whatever happened to Mad for Pizza? I'm just happy that Banapple is surviving haha
Anyway, we didnt pay that much attention to Luna J since it looks posh and fancy and not for the poverty-striken individuals such as myself. But since MP was very much confident that we'll love the place, we decided to give it a try.
Presenting my 'pa-art' photos! (The very much cliche picture of food)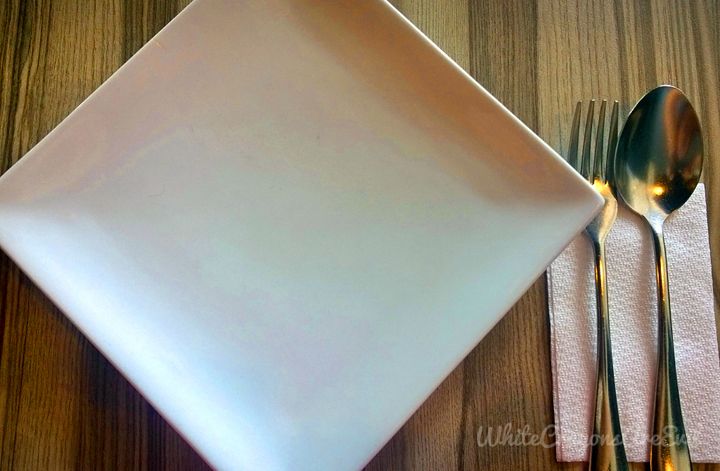 boom!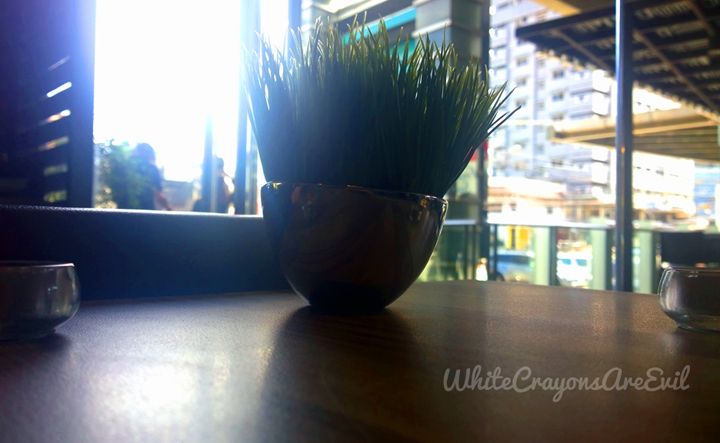 pak!
Here's the place. With all fairnes the ambiance is very relaxed and light. Design is minimalistic and not very busy (hence distracting). Please call me Aika, the interior design expert. Hahahahahah!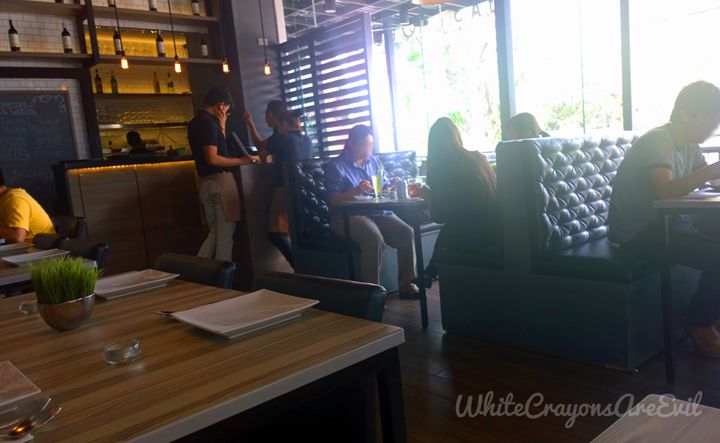 Here's a photo of the food!
(Sorry, i didnt bother to take a photo of M's food because that is rude. And you know me, I'm very polite. Hahahhahah #choz)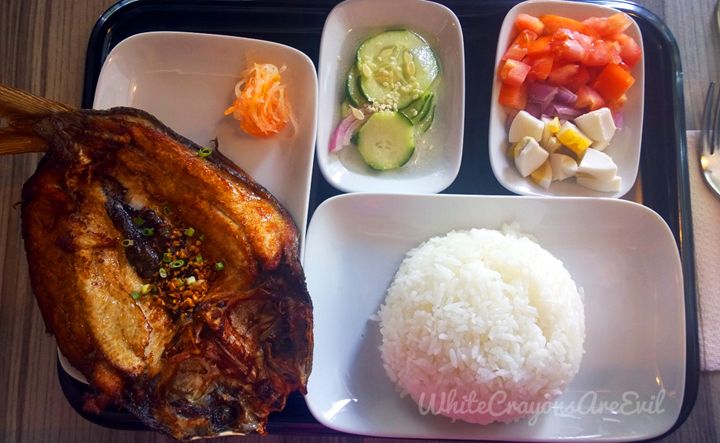 Bangus, P180 (with rice and two side dishes)
Their value meals are amazing! The taste:size:price ratio is of the advantage for us poor people. I just wish that they'll retain the prices 🙂
The bangus was large, moist and very tasty, and the side dish was an extra bonus.
I want to try ALL their value meal so I expect to see myself dining here more. The variety seems endless (well, its not, obviously). A+!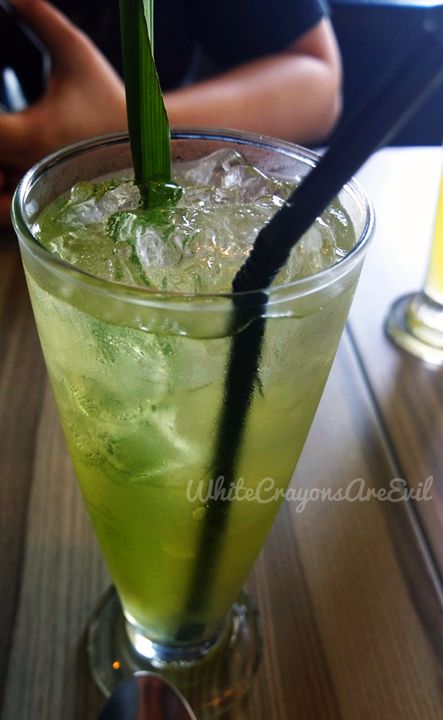 Pandan Tea, P70
The Pandan Tea was very… bleh, Tastes like grass. But, that's on me. What do you expect a drink called"Pandan Tea" to taste like, aika? Pepsi?
We also tried their buko pandan, but I suggest to just grab your dessert elsewhere.
And here are some of the items on their menu: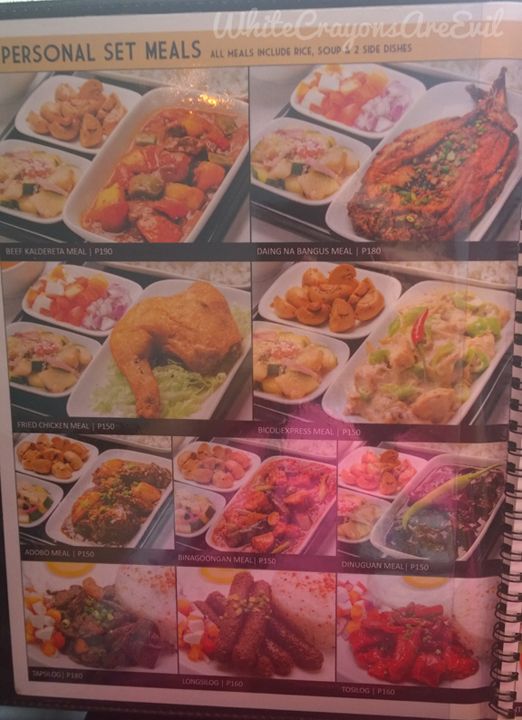 The cocktails #lasengga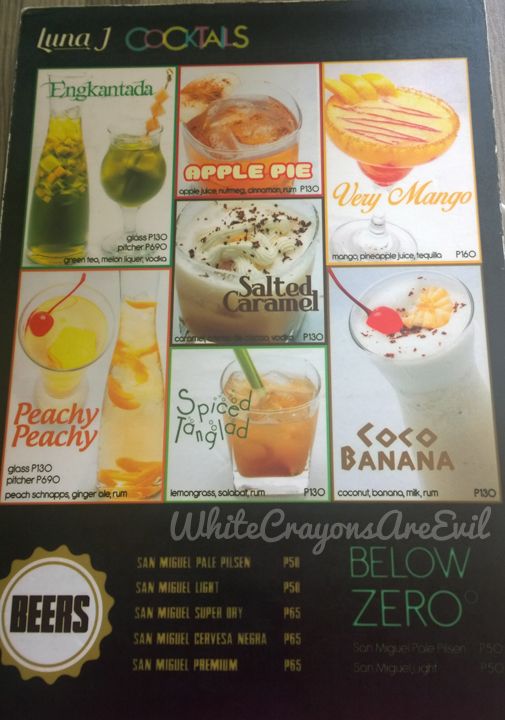 Luna J Filipino Gastropub
Il Terazzo, Tomas Morato, Quezon City