etc.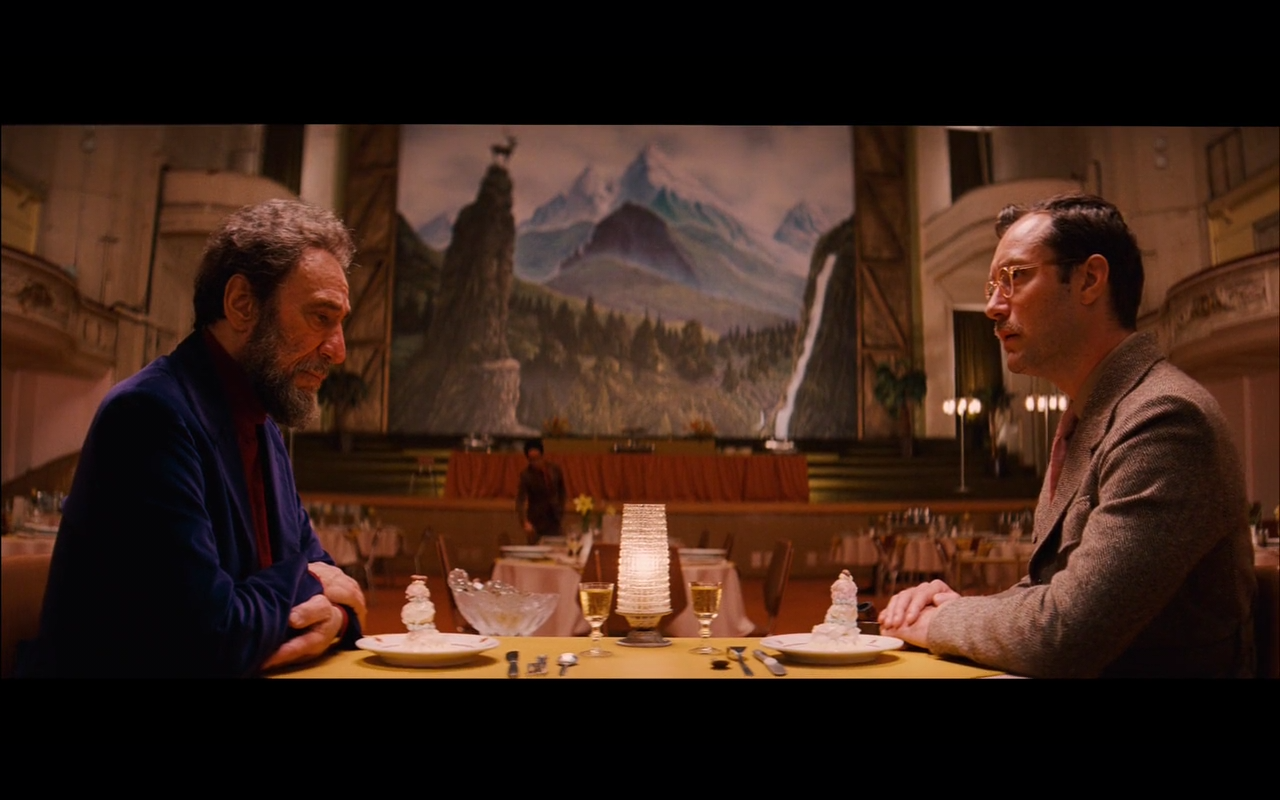 Will contain spoilers.
Napanood ko ang The Grand Budapest Hotel earlier this year and ang kaisa-isang nominado sa Oscars ngayong taon na napanood ko na bago pa man i-announce ang nominees (na, sabi nga nila, ay very "White"). The movie is currently shown in local cable, btw.
I remember being smitten by The Grand Budapest Hotel. I was so in love with the movie that I encourage my friends to watch it. Wala namang nakinig sakin, as per usual. Bakit ba wala silang tiwala sa taste ko sa mga pelikula hahahahahahaha
The movie follows the story of TGBH's concierge Gustave H., who was framed for an old woman's death.
My thoughts:
The movie is widely (and wildly) entertaining. The jokes and dialogues were subtle and smart. The language switched from very formal to informal in a snap. The plot was light, yet there's a very serious undertone to it that will very much catch you off-guard in the end.
Acting was superb. I already love Ralph Fiennes, but his portrayal of Gustave. made me love him even more. Gustave H's character was complicated. He's very likable, formal and "dignified" yet he was not without fault. He's kind of a manwhore – which was implied in a non-direct, subtle way.
The cast was amazing. Tony Revolori as Zero (Gustave's assistant) was so sober, as opposed to cartoon-like Gustave, which made Zero some sort of a reality check of some sort. The chemistry between Revolori and Fiennes was balanced and very adorable.
Aside from the two main casts, Saoirse Ronan, Adrien Brody, Willem Dafoe, Tom Wilkinson and an army of cameos made the movie truly amazing.
I particularly loved how complex the storytelling and narrations were. Basically, the movie was seen in the eyes of a girl reading a book by an old author who was recalling a story told to him by an old guy when the author was younger. The story was set when the old guy was still young (who was Zero).
The changes in aspect ratio of the screen which indicated the difference in the timeline was a nice welcome, albeit unnecessary.
I liked the camera movement.
I loved the color and texture.
The ending. Ah. The ending made me shed a single tear. I can't remember the last time a movie made me laugh with joy, then silenced me in a snap. I forgot the whole surrealism of the whole movie, and was just pulled back to reality. What an amazing experience.
I have yet to watch the other Oscar nominees but so far, I would be super happy if The Grand Budapest Hotel wins the Best Picture.