etc.
M, J, and I met up for a mini-reunion and we decided to try Sarsa Kitchen + Bar in The Forum, BGC, Taguig City. or is it Makati? Haha!
M suggested that we call ahead and make a reservation because she read somewhere that the resto is usually jampacked.
I told her that there's no need wince it was Sunday night and few people are probably going out.
Good thing she did not listen to me. When we arrived, there were people outside waiting to be seated.
It's not hard to figure out why people would wait for a table.
We ordered the following (apologies for the picture quality!)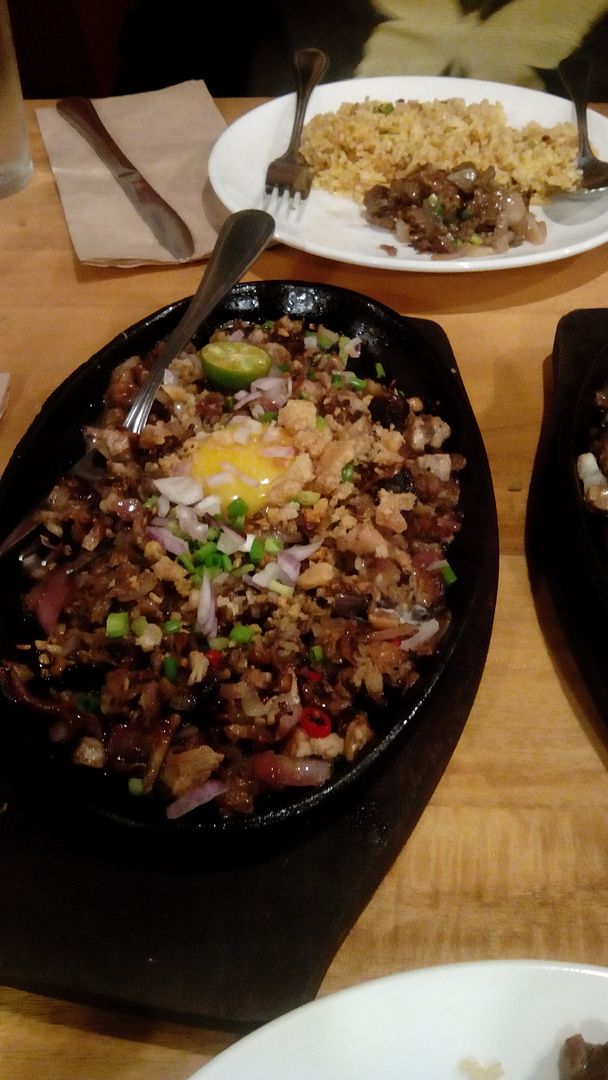 Inasal Sisig (Php 335)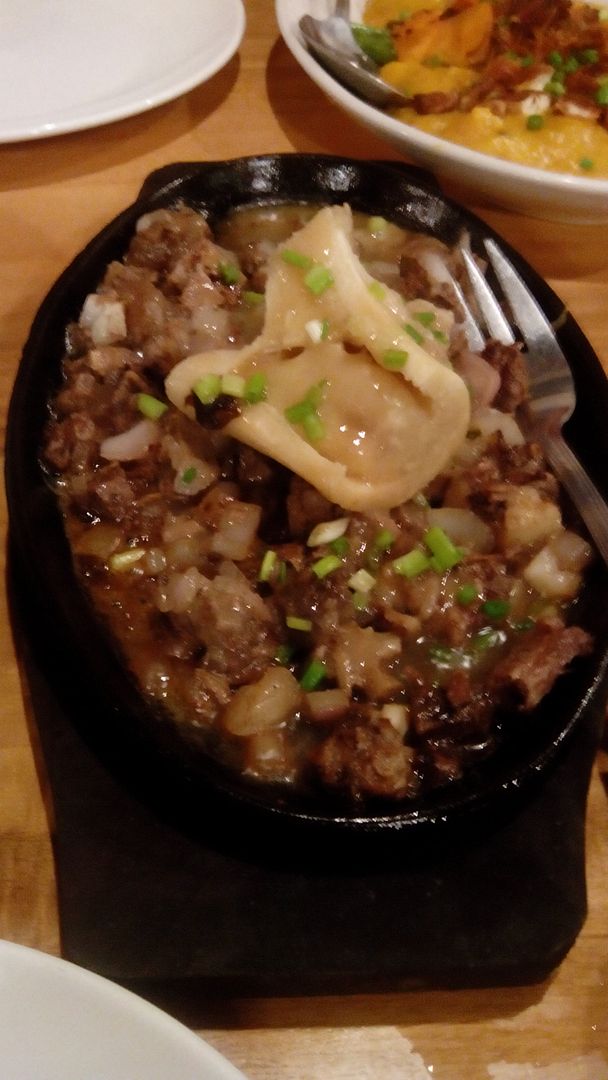 Sizzling Kansi (Php 380)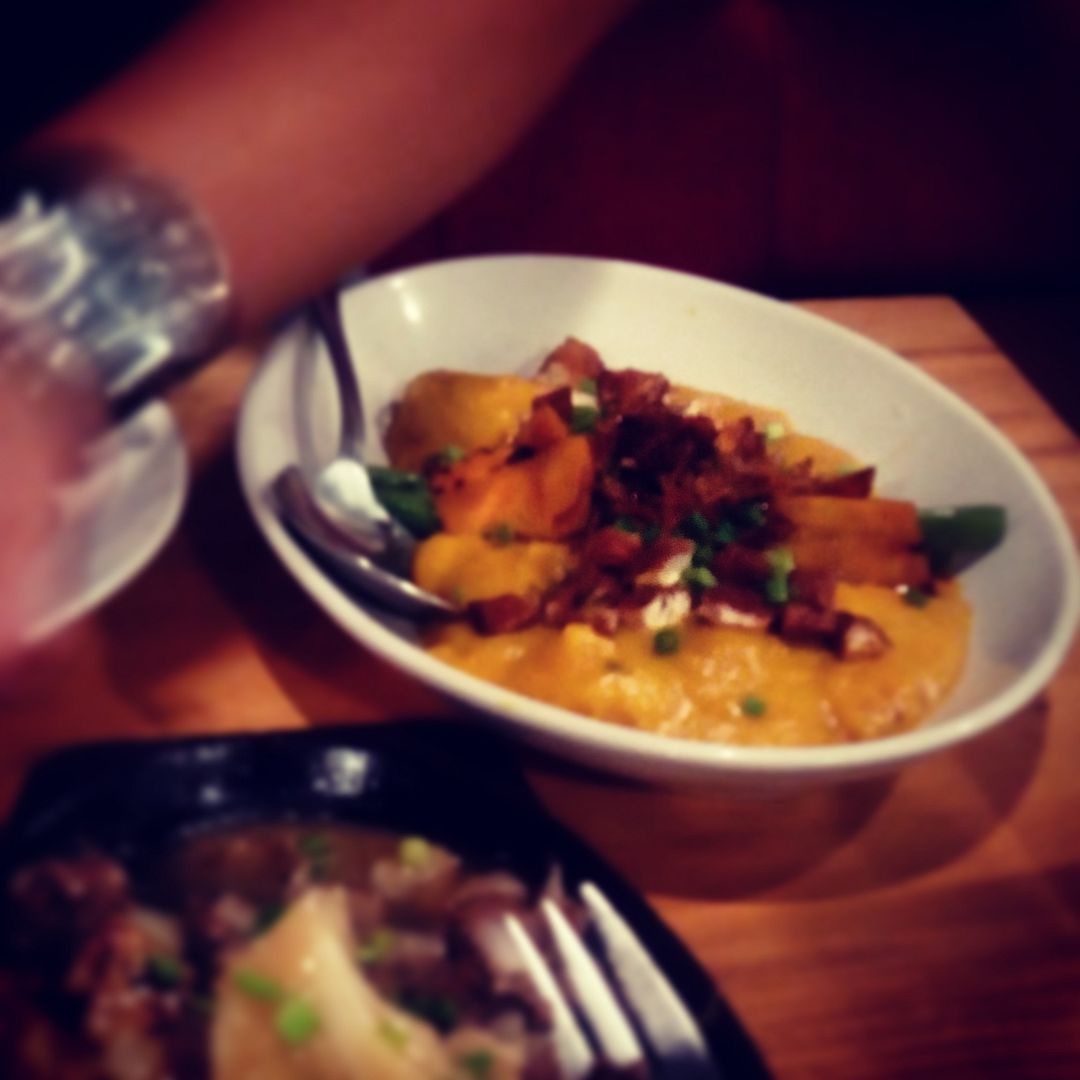 Roasted Kalabasa with Green Beans (Php210)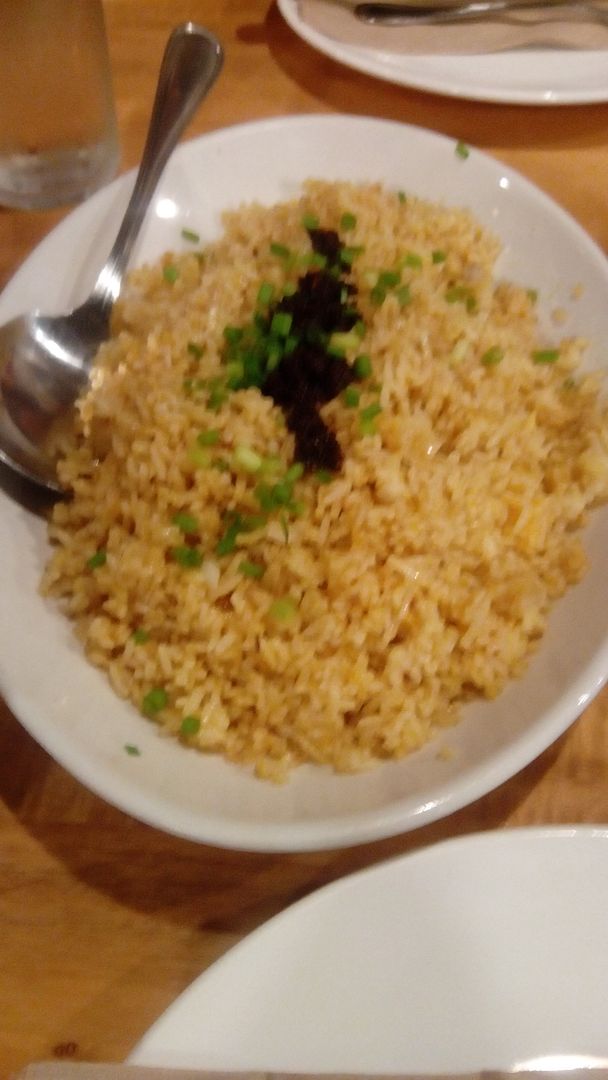 3 servings of Ginamos Rice (Php 55 each)
We ordered three extra plain rice because that's how we roll, son! (Php 35 each)
Their Sizzling Kansi received lots of compliments from online review, so we expected it to be super yummy. And it really was. Kansi is an Ilonggo dish, M described it as some sort of a Bulalo. Sizzling Kansi is basically Sizzling Bulalo. Or something. It's beef with marrow topped with some sort of gravy placed in a sizzling plate.I remember how tender the the beef were.
Oh boy, it was super yummy.
Their Inasal Sisig was generous in its meat, and also very, very flavorful.
But the star of the night was the Roasted Kalabasa. The kalabasa (pumpkin? squash?) was very light in flavor and texture, hence the salty dilis really was complimentary to it. There's just really perfection in the combination of the ingredients of this plate. Wow.
Sarsa is now one of the restos I recommend to friends. 10/10 will eat here again.
Sarsa Kitchen + Bar (BGC)
The Forum, 7th Avenue Corner Federacion Drive,
Bonifacio Global City, Taguig City
(update: I think they just opened their Mall of Asia branch as well :))