etc.
So, I went ahead and tried to redeem a bar of Toblerone from my 7-eleven Everyday! Rewards points.
First I confirmed the points I accumulated over the past months.
I texted the number posted on 7-eleven's website.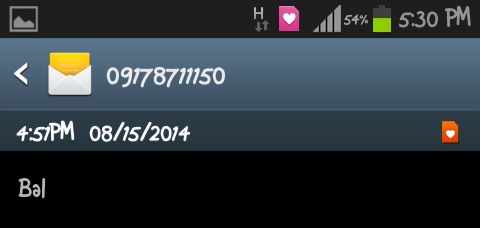 I got a reply.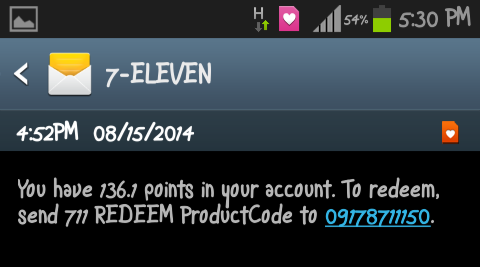 My points are enough for a bar of SnowTop Toblerone. Oh giddy!
So I replied with a text.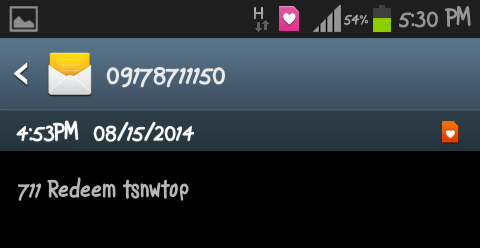 And immediately got a reply.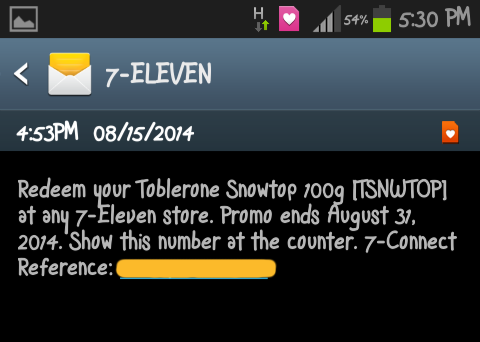 I will try to redeem the Toblerone later.
YEY FOR FREE CHOCOLATE!
Related Post: Activate your 7-Eleven Every Day! Rewards Card