Technology
This week, 7-Eleven Philipines came up with a "reward card". The kuya behind the counter said it's "like SM Advantage card". His words, not mine.
Anyway, since I frequent 7-Eleven anyway (there's one just outside GMA where the personnel are the nicest!), I got one. It technically costed Php10, but you'll also get Php10 rebate/GC. So, it's free.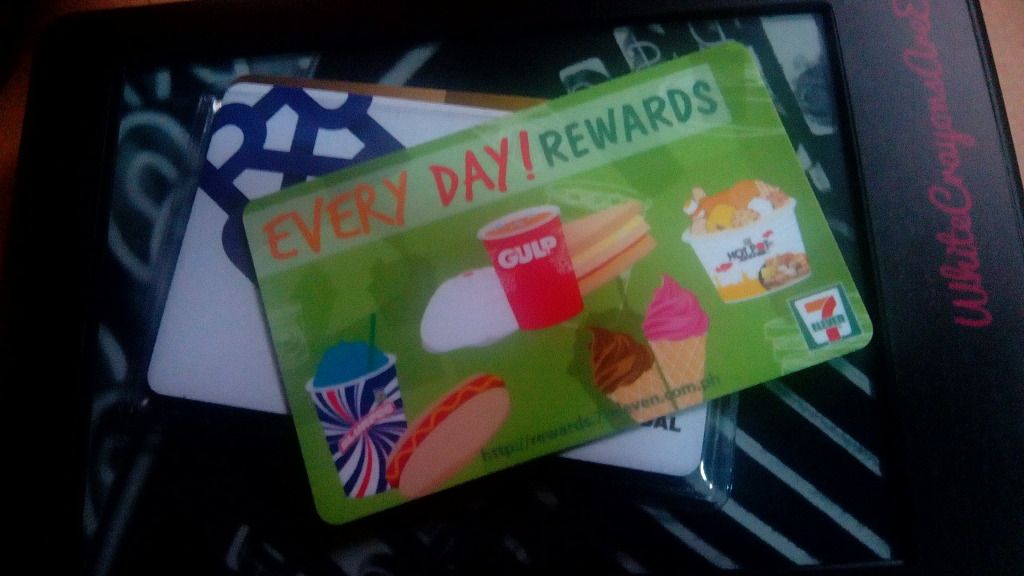 Anyway, you need to activate the card. It's sort of a registration process done through text.
Except that the number stated on the instruction thing which came with the card was wrong. I've been trying to activate my card for days now (even blamed Globe. Sorry, Globe!), but the text just wont send.
Good thing I visited their facebook page. They have another numbers pala. Here you go guys. You're welcome.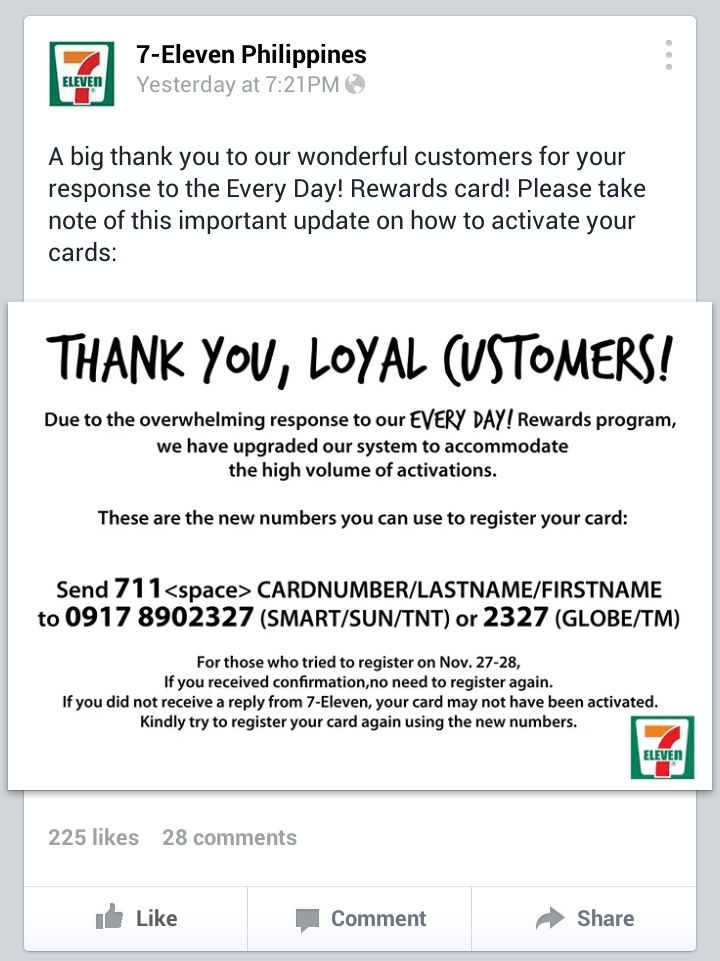 It worked well for me. Minutes after sending the text, I received a text message with a PIN. You can then use this PIN to register an account online (
here!
). You can monitor your point through that page.
I just wish they'll come up with more eggzayting rewarda – like those The Hobbit USB flash drive I didn't win last year.