Beauty
,
Eyes
,
Face
,
Lips
,
Skincare
I am late with my April Box unboxing blog since I am busy with work. I'm really sorry about that.
Anyway, I am currently in a state of time warp, so I didn't realize that it's the BDJ time of the month again! I was surprised to see the box when I got home today, since I didn't realize a month had already passed since the last one.
This month, the box is enclosed with another special jacket: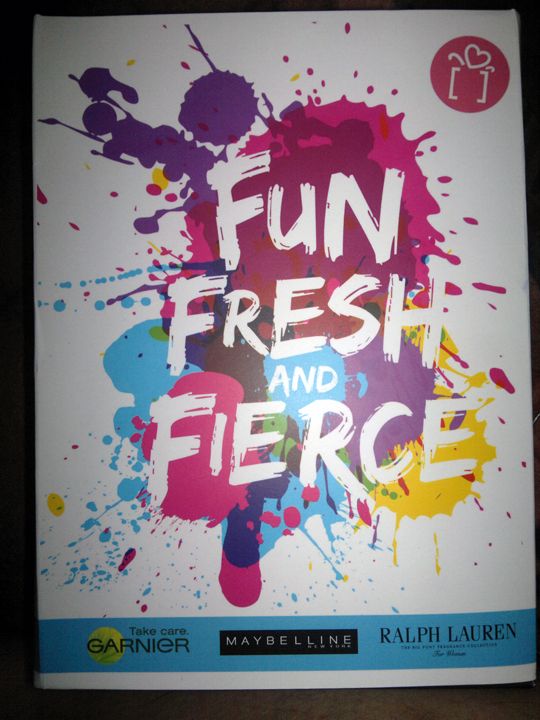 Fun, Fresh and Fierce. Reminds me Katy Perry. Hashtag California.
Here is the box: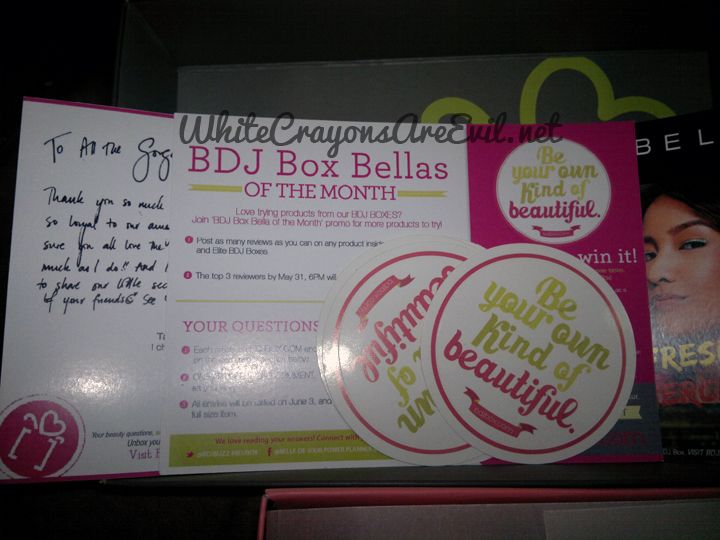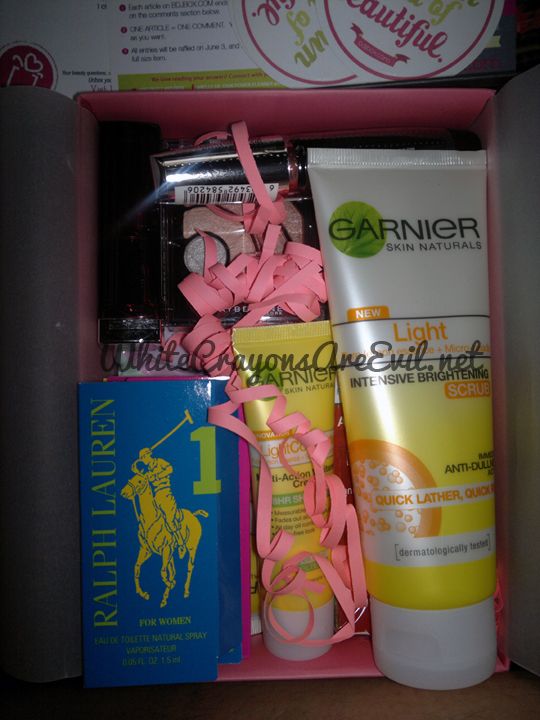 Let's start (I can't post the picture of each product individually so I am presenting them to you in three batches. Aymzoowbusy):
RALPH LAUREN
Ralph Lauren Big Pony Women 1-4
GARNIER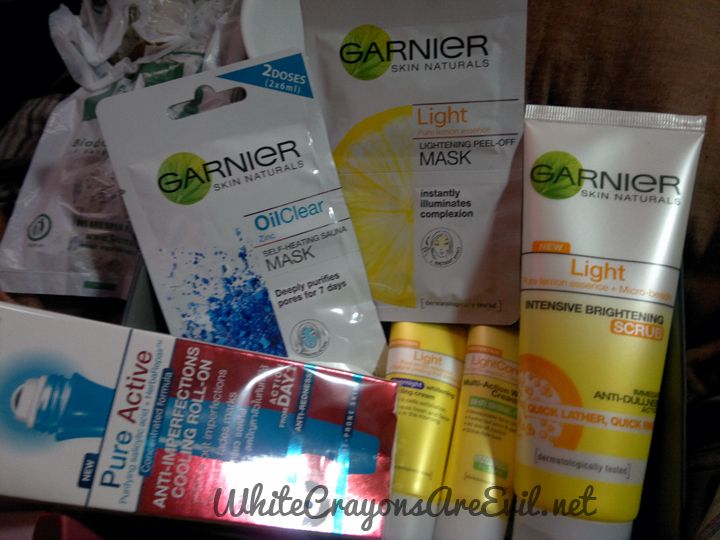 Garnier Light Gentle Exfoliating Scrub
100ml, Php 140 (full-sized)
Garnier Light Complete Multi-Action Whitening Cream
20ml, Php 75 (full-sized)
Garnier Overnight Whitening Peeling Cream
50ml, Php 229 (20ml included)
Garnier Pure Active Anti-Imperfections Cooling Roll-on
15ml, Php 229 (full-sized)
Garnier Oil Clear Self Heating Mask
2 x 6ml, Php 49 (full-sized)
Garnier Lightening Peel-Off Mask
2 x 6ml, Php 49 (full-sized)
MAYBELLINE
Maybelline Clear Smooth All-in-one Shine-Free Foundation (To Go)
9g, Php199 (full-sized)
Maybelline EyeStudio LuminiEyes
Php599 (full-sized)
Maybelline The Hyper Curl Volume Express: Waterproof
Php250 (full-sized)
Maybelline Color Sensational Lasting Lipstick
Php 399 (full-sized)
Maybelline Baby Lips Color Lip Balm
Php 89 (full-sized)
– three brands. my oh my.
– i don't give the perfume that much thought since they are in those tiny bottles, so I consider them as free-taste thingies than actual major part of the box. Also, please don't taste them :S
– Still, four scents. Would come in handy someday 🙂
– Garnier is a suki of the boxes. The first few boxes had tons of Garnier products, but they've been missing in the last few (since the last few were brand-specific). So, I was kindov glad that Garnier products are included, specially since I literally just ran out of facial wash. Whewwww!
– I think the overnight cream's already a repeat. I might be wrong, though.
– too bad my cooling roll-on was leaking 🙁
– I am a Maybelline fan. I have one of these products (The pressed foundation, except in non-to-go size. I loved it!).
– the abundance of full-sized products almost made me cry earlier.
– This is, by far, my most favorite box. SERIOUSLY. At first I was, like, blah. I first saw some Garnier products and immediately hoped that a facial wash is included (since, as I've said, I just ran out). Then I saw.. well, let me just show you the progress of my thought while opening the box:
"cute cover. maybelline? please please please cosmetics pleaaase"
"oh, very light box. There might not be much full-sized product"
"hmm… garnier… yey facial wash!"
"perfume… hmmm *opens and smell*… not bad"
"OMG IS THIS A LIPSTICK!?"
"OMG IS THIS A MASCARA?! NOOO WAAY!"
"Oh cool pressed powder. Is this the same as the one I'm currently using? I think so, but this one's smaller. Oh well, back up."
"OHHHH EMMMM GEEEE, IS THAT A PALETTE OF EYESHADOW?!?!!!!"
"Wait, how many perfumes are there?!"
"OMG A LIPSTICK AAAAND A LIP BALM?!?!"
"BEST. BOX. EVER!!!!"
BEST. BOX. EVER. (I should know, I've beenb subscribed since the first month!) OMG THANK YOU @bdjbuzz! You guys did it agaaain!!

— Aika Pascual (@aikalog) May 11, 2013
– need I say more? 😀
————————————-
BDJ Box's price increased to Php 580. Sadness. Sob. Tears.
But if they can keep up with contents like this box, 580 is still very must a steal (oh, that was unintentional!)
xoxo 🙂