Beauty
,
Face
,
Hair
,
Lips
,
Nails
,
Skincare
My dad texted my in the middle of the day yesterday "May package ka from Vivamo!".
I was so preoccupied with work stuff that I totally forgot about the March BDJ Box release this week! Yehey! What an awesome treat for a tiring couple of weeks.
Because of the super duper awesome February Box, expectations are now high. Can the BDJ Team awe us still?
Let's start the unboxing: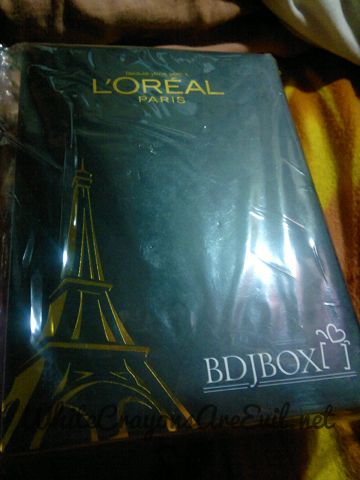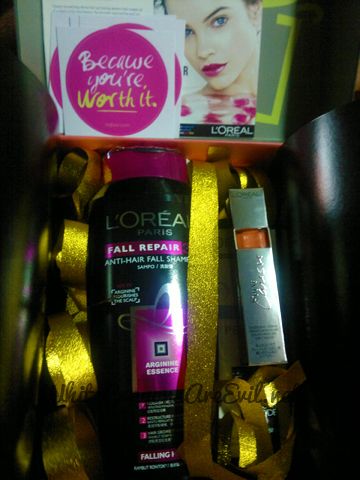 And the contents: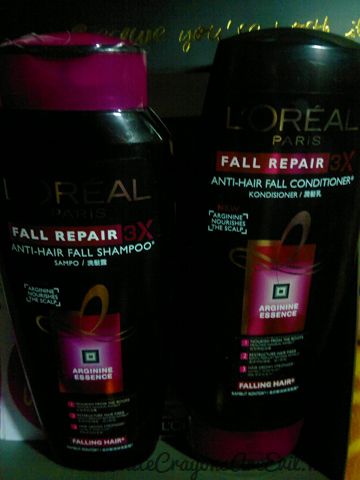 L'Oreal Fall Repair Hair Shampoo, 180 ML (full size included)
Price for full size: Php 110
L'Oreal Fall Repair Hair Conditioner, 180 ML (full size included)
Price for full size: Php 119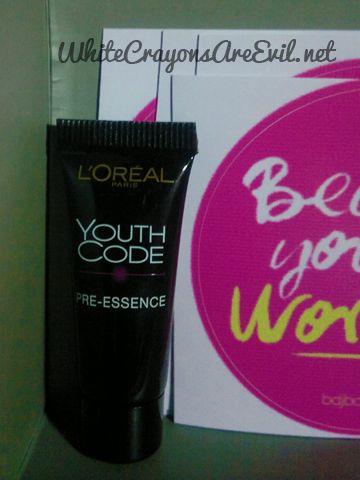 L'Oreal Youth Code Pre-Essence, 5ML
Price for full size: Php 1,495
L'Oreal UV Protect Longlasting UV Protector, 30 ML (full size included)
Price for full size: Php 545
L'Oreal UV Perfect BB Max, 5ML
Price for full size: Php 595 (30ML)
L'Oreal Shine Caresse 6ML (full size included)
Price for full size: Php 595
L'Oreal Color Riche Les Nail Art, 18 stickers (full size included)
Price for full size: Php 395
AIKA'S TINY NOTES
– what I notice when I held the box for the first time was it was very bulky. And bulky box = always a good thing.
– the delivery was faster this time, so my box arrived before I was able to read from social media what the contents of the box were. So everything was (really) a surprise.
– The cover (what should we call it? Jackets? like that of a book?) of the March BDJ Box was of black and gold. Really royal and regal. Very Thomasian-ish. Loving it! If the theme of the box, though, was 'summer', it's not working very much. Although I personally love black and gold because I bleed black and gold. Hashtag school spirit.
– L'Oreal overload! Not as overwhelming as the much coveted February box (the Shiseido special), though. To be fair, the Shiseido box was pretty tough to follow.
– There were very few products in this box, and obviously, they were all from L'Oreal. I love L'Oreal. Unlike the previous box, I know I can afford most of the product, so if I love them very much after trying, I would not have to cash out that much moolah for it.
– Although there were only seven products in this month's BDJ Box, I am still quite very pleased. Five of the seven products came in FULL SIZES (explains the box's bulk-ness)! If there's one thing I would love to see on these boxes every month, it is the size of the products (read: FULL SIZE please!). I'm not much of a fan of those tiny 5ml tubes, thank you very much.
– Also, ONE OF THEM WAS A LIPPY!
– THE OTHER TWO WERE HAIR-RELATED!!!!
– THE OTHER ONE WAS FOR THE NAILS!!!!!!!!!!!
– Ok, Aika, calm down.
– I'm such a sucker for anything lip-nail-hair related, so you can only imagine my joy with this box. If they tossed in a perfume and maybe some eyeshadow, this would be MY perfect box.
– I love how there are a lot of SPFs and UV protection in some of these products. Hello Summer! 🙂
– The Shine Caresse was easily my favorite of the bunch! Kinilig ako ng super! When I opened the box, my eyes immediately focused on the tiny tube housing my brand new lippy.. Also, this alone costs 500+, so that's the box price itself. I love its shade too. Very summer-y.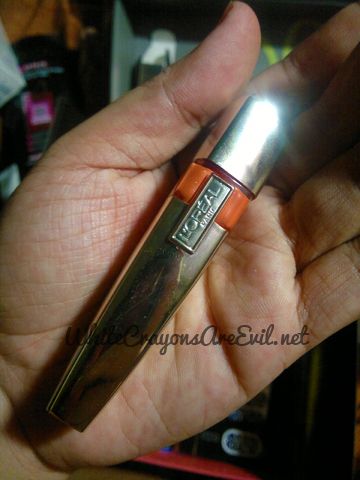 I used this today, wore it to work, and I am really in love with the color. I'm quite uncomfortable with the texture though, since I don't use that much gloss, but the color is just sooo gorgeous that the texture is something I have to live up with (also, got a couple of compliments with this baby!).
– I dare say that this is my most favorite box yet. I know, I know, it's not quite as explosive as the Feb box, but I am more after the 'how many of these products I can actually use, like, right now?' aspect.
– Yes, the BDJ Team can still awe me.
– Can't wait for my April box! Girls, if you want to have these awesome boxes, and believe me, they are BEYOND worth what you paid them for, better subscribe now. I heard supplies are running out very quick! 😀
Click here for my other BDJ Box Unboxing 🙂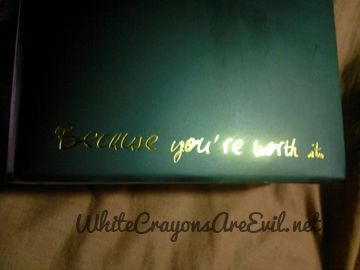 Yes, BDJ Box. I am worth it #heart