Beauty
,
Hair
,
Lips
,
Nails
,
Skincare
Oh wow! What a pleasant surprise! My BDJ December-January Box arrived today 😀
So, there was a delay in the release of the box following the November box, so we subscribers are only receiving them right now. But the most lovely thing about the delay was the BDJ team was very apologetic about that. I received a text message (a very long one!) from them one day explaining that there won't be a December box, but what they're going to release next is the December-January box, and promised it will be awesome.
The question is… is it?
Let's start the unboxing: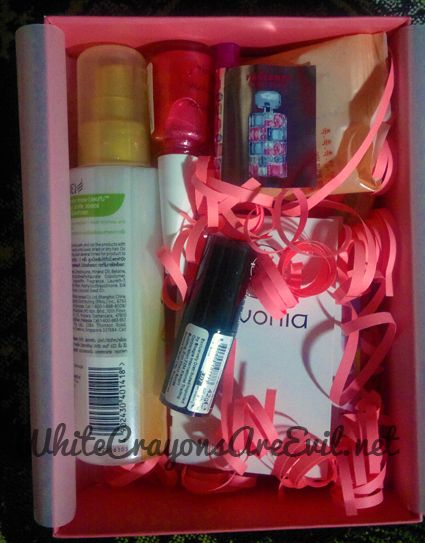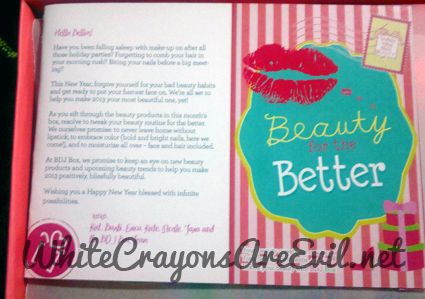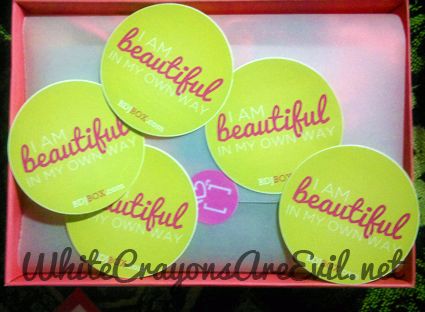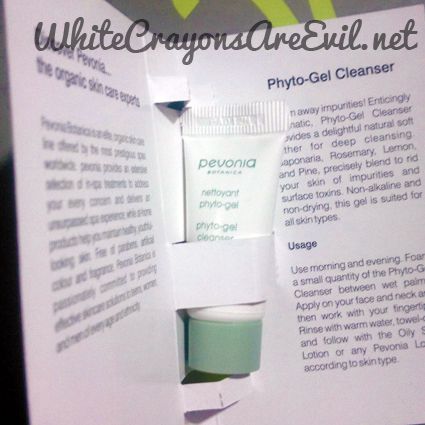 Pevonia Botanica Phyto Gel Cleanser
included: 5ml
200ml = Php 3,640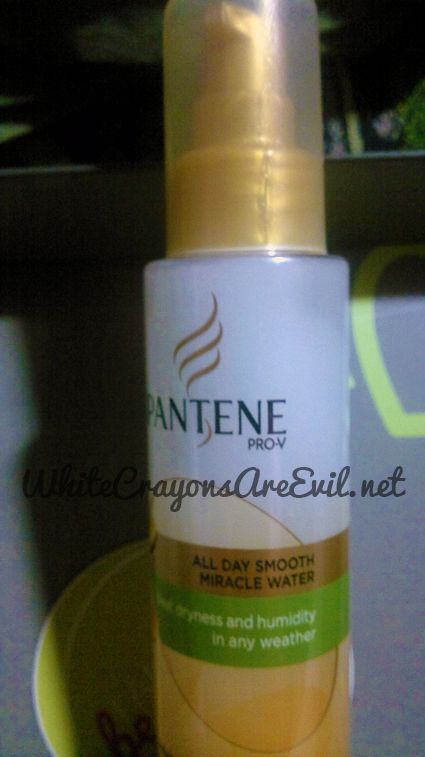 Pantene Pro-V All Day Miracle Water
included: 100ml
250ml = Php 149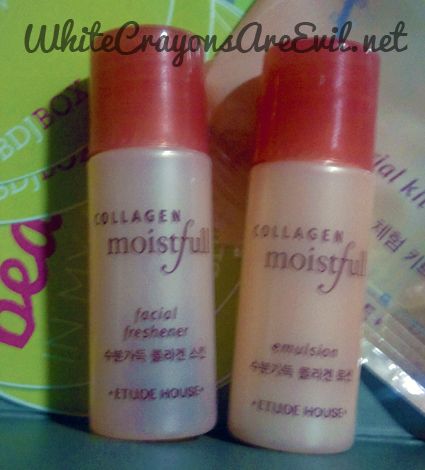 Etude House Moistfull Collagen Trial Kit (Emulsion and Freshener)
included: 5ml each
150ml = Php 628 each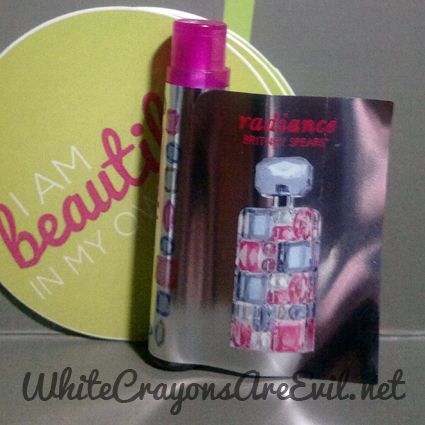 Britney Spears Radiance Fragrance
included: 1.2ml
50ml = Php 3398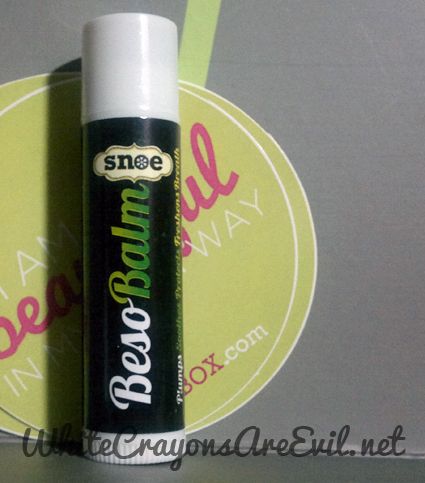 Snoe Beauty Beso Balm
Php 149
full size included (well, duh)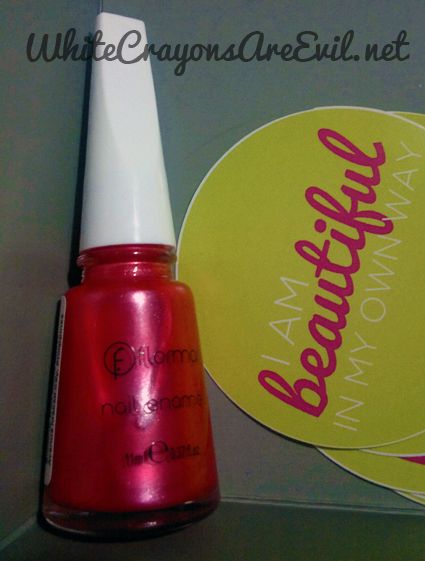 Flomar Supershine Nail Enamel
Php 99
full size included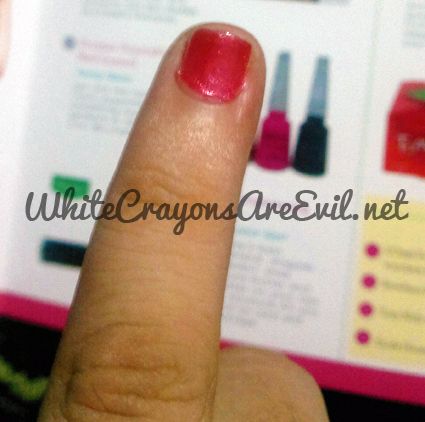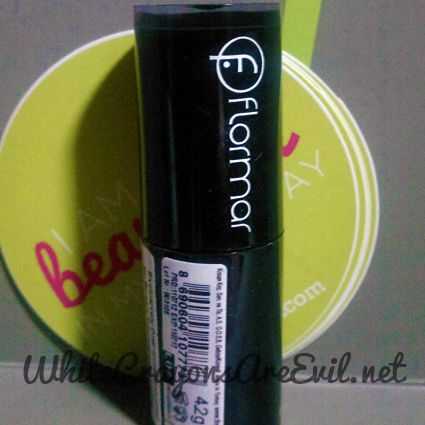 Flomar Longwearing Lipsticks
Php 349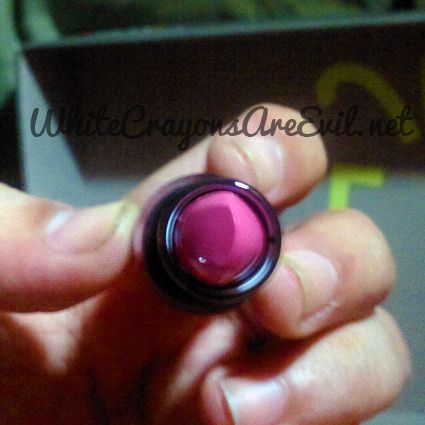 PLUS!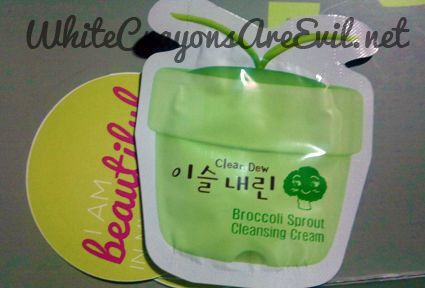 Tony Moly Broccoli Sprout Cleansing Cream
included: 1 sachet
200ml = Php 478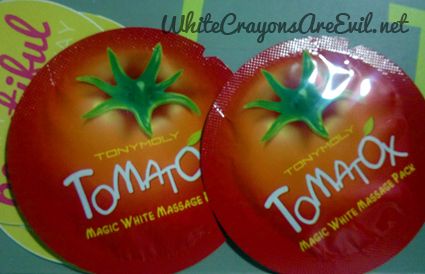 Tony Moly Tomatox Magic White Massage Pack
included: 2 sachets
80g = Php 548
BONUS!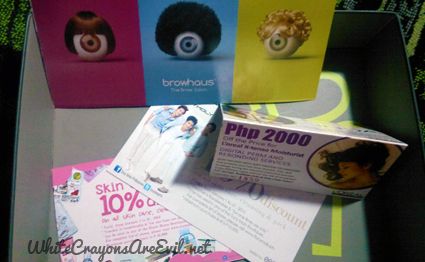 Some discount cards on:
Azta Urban Salon (L'Oreal Professionel Inoa Hair Color and X-tenso Moisturist)
Browhaus
Toly Moly
Etude House
TINY SILLY NOTES
– the theme for this (double) month is being 'new', I guess. I wasn't really paying attention to the 'welcoming card' because…
– LIPSTICK!!!!!!!!!!!!!!!!!!
– if you'll look at my review of the previous boxes, I stressed that I always wanted cosmetics.
LO ANG BEHOLD! A LIPSTICK! ON MY BIRTH MONTH! BDJ loves me so much hihihi.
– I can't stress enough how happy I am that a liptick is included. I practically hoard them. I have, like, five or six in my Kikay Kit right now (which I bring everywhere). And no, they're not just lipglosses – they are full time lipsticks (haha full time! may part time raw kasi hahahah freelance).
I have this irrational fear that I might NEED a particular shade of lipstick, and would very much hate it if it's not within my reach. I fear that the lipstick shade I have in my bag might NOT match my mood. So I bring them all. Hahaha.
Grabe, one day, I showed all the lipstick I carry to someone and he said "ginagamit mo lahat yan?" suprisingly, YES! Hahaha!
Yes, I'm THAT kind of kikay :}
– I can't get over the fact that the BDJ Team texted us informing the subscribers that there will be a delay. I have great appreciation for companies with super duper duper mega awesome relationship with their customers.
– if the, err, fullness of the box is the indicator, the December-January box contains less products (tinatamad ako ipag-compare eh hehe, but I am 90% sure this box contains less items). I guess that was compensated by the fact that THEY INCLUDED A BDJ FORGET-ME-NOT Idea Journal! Yeheeey! 😀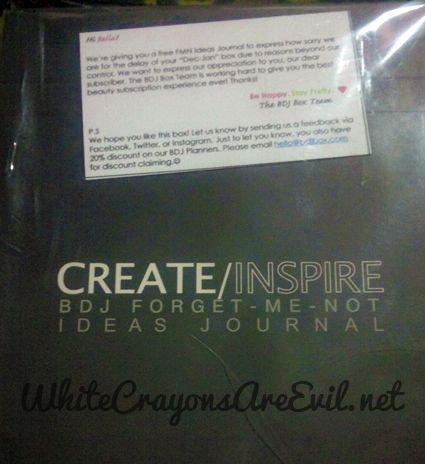 – seriously, some people might take notice of this box's quantity.
– but personally, I don't mind that this particular box contains less products because the past two boxes had TONS of items, and they were pretty overwhelming (I was able to use only, I think, 30% of my previous boxes). In fact, I like this one better because I KNOW I'll use every single product in the near future and I can use most of the products without the need of water (I'm looking at you, facial foams and shampoos!). I just placed the lipstick and the lipbalm in my kikay kit, and the pantene hair thing will be going straight to my office bag.
– except for pantene and etude house, the brands of the other items are unfamiliar to me. Yes, I am not THAT kikay. So, I'm glad that I am introduced to new products.
– since I am also a sucker for scents, I love that perfume is consistently included in the boxes. I like the 1st CK better than Britney's, though. Pero oks lang rin yung amoy. I might use this in particular occasions.
– No Garnier products.
– I KNOW it's just a coincidence, but I love it that the nail polish included is on my favorite color! It's in some kindov a coral tone (coral is my favorite color). which is crossbreed between pink and orange. Is it pink, or is it orange? That's why I love the color. I am making no sense at all.
– I don't know bout you, but so far, this is my favorite box (of the three already released).
Because LIPSTICKS, that's why!
Stay pretty, bellas.
xoxo,
Aika
(ok, seriously, I don't think I was able to review the box in a fair light because I am soooo glad there's lipstick hahaha sorry 'bout that)