Technology
Remember that one time when I showed you guys a template of what I ordered from DecalGirl and of what my new Kindle, Rigsby is going to look like?
Well, it finally arrived yesterday! Cheers! Applause!
I was hesitant to order at first from DecalGirl because, well, it will be coming overseas and I have zero trust in our local post (thank God I have no personal horrible experience with them yet, but I read tons of reviews), but I really wanted Rigsby the Kindle to be ultra unique.
The estimated time of arrival of the decal was December 3, but I received it four days later. That's not bad at all, I think, since I was expecting it NOT to arrive at all.
Note: PhilPost has this new thing, I think, that you need not go to the post office to claim your parcel. On my last two international orders, including this one, they were delieverd straight to my doorstep, kaso I had to pay 40 pesos. I don't know what's that for – my dad was the one who received it and no receipt was give (attention Philpost people!). I'm assuming nalang na it's the tax thingy. The new thing is very helpful for the consumer, since not all of us has the time to pick it up from the post office. Maybe papupuntahin nalang dun if questionable yung items or kelangan ng mas malaking tax. Also, I'm just assuming here.
Ordering was really a breeze. DecalGirl.com's system for customized decals is easy to use.
Arts must also be original (you can't use just ANY art. Read their terms and condition for more).
And my total damage?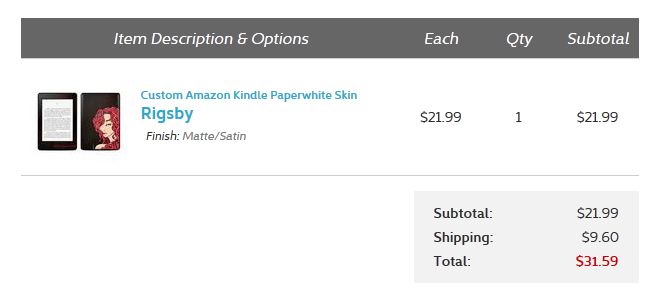 $31.59! That is roughly Php1.3k, including shipping. For a customized decal which gave me the peace of mind that my Kindle is super unique, that's definitely worth every penny.
I LOVE the overall feel of the decal. It's lucky that the background of my image is in black because I applied it crooked. Don't get me wrong, application is easy. I just really don't have a very reliable sense of balance.
Anyway, application is of rookie level because if you got the application wrong, you can always apply and reapply the skin (no residue, and based on the million times I re-applied my front decal, the adhesive did not wear off).
The only downside was, weeks after my order was shipped, they had a sale on their products! If only I waited longer, I would have availed of their promo. NYAY!
The unboxing: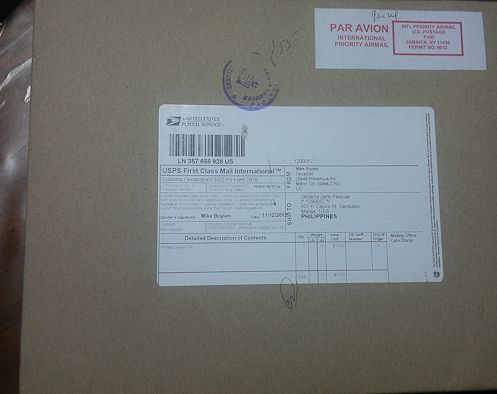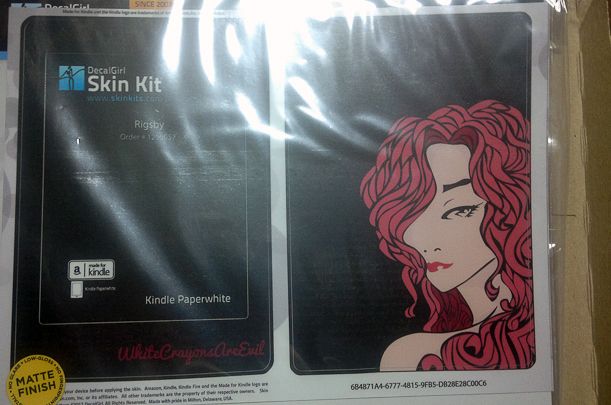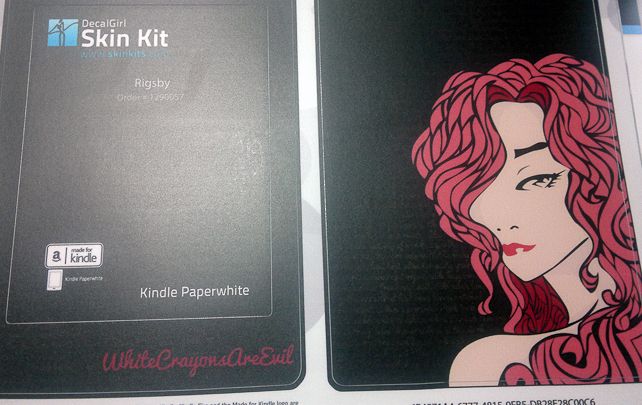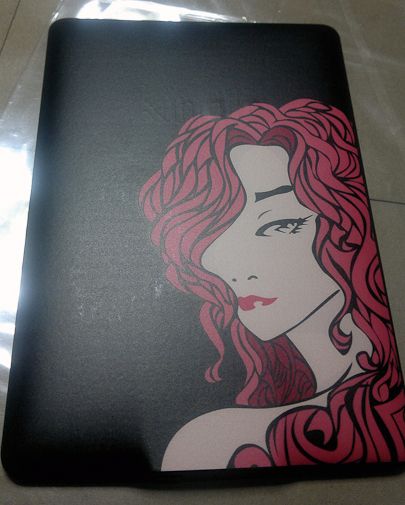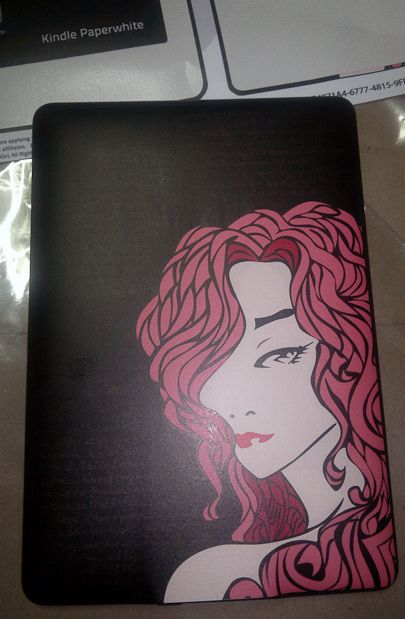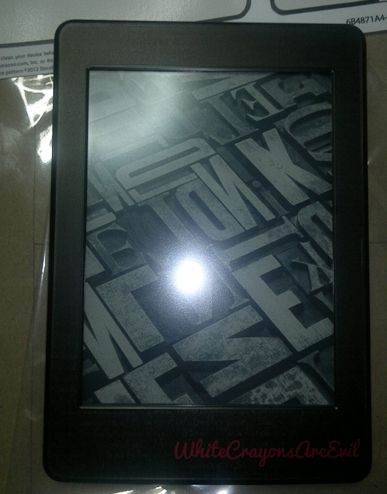 PS. Much much much much THANKS to Paeng who made the original art of the redhead girl. 🙂
PPS. Please do not hesitate to leave a comment if you have any question, specially if you're interested also to have a customized decal and want it to be shipped here in the Philipines.
xoxo